Conservatives Point Out Oprah's Net Worth After She Attacks 'White Privilege'
Oprah Winfrey is facing criticism on Twitter for her remarks about white privilege—as many social media users point out her net worth.
The veteran television host, media mogul, and billionaire has caused some upset for her comments which she made in an episode of her series, The Oprah Conversation.
Emmanuel Acho, former NFL linebacker and host of the web series Uncomfortable Conversations With a Black Man, joined Winfrey to discuss the realities of racism in America and unpack the notion of white privilege.
"Not all white people have power," said one guest. "There's plenty of poor, working-class white people. But I think that when we group all of white people together and we don't recognize the fact that there's a lot of white people that struggle, and it's a different struggle as you mentioned because they're not streaming upstream let's call it...
"I think that if we're gonna come together and really attack racism and the inequities that are in this country and are in this world, that it's important not to group all white people."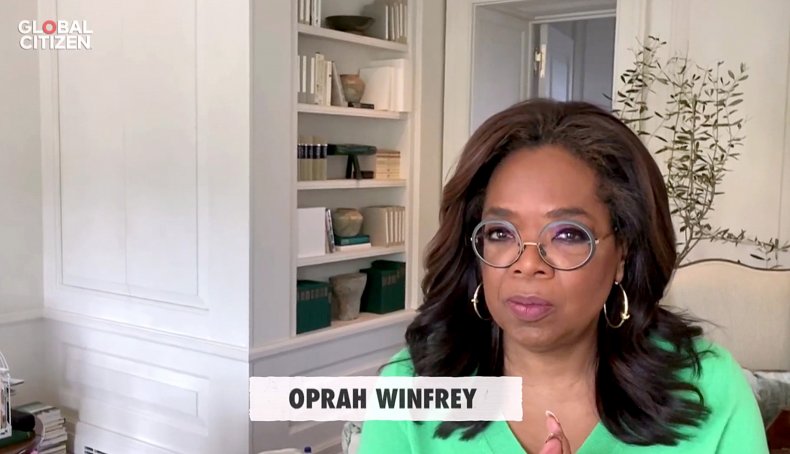 In response, Winfrey said: "There are white people who are not as powerful as the system of white people—the caste system that's been put in place. But they still, no matter where they are on the rung or ladder of success, they still have their whiteness."
The 66-year-old added that white people have a "leg up," explaining: "You still have your whiteness. That's what the term 'white privilege' is. It means that whiteness still gives you an advantage, no matter."
According to Forbes, Winfrey's current net worth is about $2.6 billion. Her discussing white privilege did not go down well with some conservative figures on Twitter.
Republican primary candidate Irene Armendariz-Jackson tweeted: "And now why is Oprah, maybe the richest black woman in the world, trying to shame white people as privileged? Miss Winfrey, you are the personification of WHITE PRIVILEGE!"
Conservative columnist Todd Starnes added: "I pray for the day that America becomes a nation where someone like Oprah will be able to become a billionaire."
According to Forbes' latest Billionaire list, only six of the America's 615 billionaires are Black.
Podcaster Chris Stigall deemed Winfrey a "fraud" and pointed out: "Said the billionaire made a billionaire by her overwhelmingly white audience. What a fraud."
Gun rights activist J.T. Lewis tweeted: "How did Oprah make 2.6 billion dollars if America is so racist?"
Conservative commentator Wayne Dupree added: "Billionaire Oprah is now shaming white people for all their 'easy success' in life."
Author and conservative pundit Mark Dice added: "Oprah Winfrey, a billionaire, is lecturing Americans that white people are keeping other races from succeeding in life. #ShutUp."
The Oprah Conversation is streaming on Apple+TV.