Australian 'Orange Is the New Black' Star Giving up U.S. Green Card to Cut Carbon Emissions in Wildfires Response
Australian Orange is the New Black star Yael Stone has announced she is giving up her U.S. citizenship to return to her homeland in a dramatic response to the wildfires sweeping Australia.
The actress, who has homes in both Australia and the U.S., said early Tuesday on Twitter that she will give up her U.S. green card and return to living permanently in Australia in a bid to cut her carbon emissions.
Stone played Litchfield inmate Lorna Morello in all seven seasons of OITNB on Netflix. The series ended in 2019.
"Not environmentally ethical to build a life across two continents. Time to make a sacrifice," wrote Stone, 34, alongside a video explaining her decision.
"I'm giving up my green card. After a long, considered process, we've come to understand it's unethical for us to set up a life in two countries knowing what we know," the actress said in the video.
Stone continued: "The carbon emissions alone from that flying, it's unethical, it's not right.
"I will be going through the process of giving up my green card and saying goodbye to a life in America.
"I'm going to be here in Australia, doing the work I can to make a difference here, because the time is now. Like I said, this is war, and we've only got 10 years. So let's make these sacrifices. Let's make these changes. Let's put some skin in the game and say, 'Yeah, I care.'"
Stone was praised for her announcement, with users calling her "admirable" and a "role model."
Stone's decision to move to Australia permanently comes as the country continues to be ravaged by bush fires. As of Tuesday, fires are still burning in Queensland, Western Australia, Tasmania, New South Wales, Victoria and South Australia.
The bush fires have been ongoing since September due to a combination of unseasonably hot and dry weather, which scientists believe has been exacerbated by human-driven climate change.
On Tuesday, the Australian Bureau of Meteorology said: "Climate change is increasing bushfire risk in Australia by lengthening the fire season, decreasing precipitation and increasing temperature."
At least 24 people have died due to the wildfires, including 20 in the state of New South Wales.
Meanwhile, the University of Sydney estimates that nearly half a billion animals in Australia have been affected by the bush fires since they began in New South Wales in September.
The affected animals are presumed to have either died as a result of the fires or because of a lack of food and shelter.
"The figure includes mammals, birds and reptiles and does not include insects, bats or frogs. The true loss of animal life is likely to be much higher than 480 million," the University of Sydney said in a statement.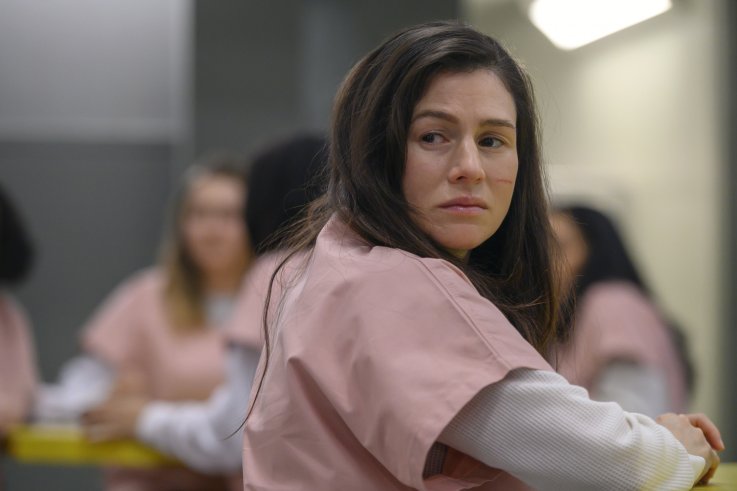 Australian 'Orange Is the New Black' Star Giving up U.S. Green Card to Cut Carbon Emissions in Wildfires Response | Culture