Oregon Man Receives 37 Unemployment Benefits Checks in the Mail Worth Over $14,000
As thousands in Oregon are still waiting to receive their unemployment benefits checks, one resident received a double payment by the Oregon Employment Department.
Daniel Mark applied to receive state benefits back in March and was initially denied them due to not qualifying for standard unemployment, Portland's KOIN reports.
However, after qualifying for the benefits under the CARES (Coronavirus Aid, Relief, and Economic Security) Act, and waiting around three months, he was surprised to receive not one but 37 unemployment benefit checks.
"These are all the checks, and so it's a little over $14,000 worth of checks. Each check has its own check number, so it's not like they're duplicates—they're all good checks," Mark told KOIN.
"I could put them all in the bank, but I'm not going to. I don't want the trouble, but I've waited so long for the checks, now I get the checks and I can't use them."
On Monday Mark learned he was paid twice the amount he should have received in benefits and could only keep about half of the money he received. The overpayment has happened to multiple people, Mark was reportedly told.
David Gerstenfeld, acting director of the Oregon Employment Department, told KOIN: "I think it's certainly possible that multiple people have been overpaid."
"It may be human error, just because we have hundreds of thousands of claims. Even if we're accurate 99.9 percent of the time, there's going to be some errors," he added.
Gerstenfeld noted there is a screening process in place to help prevent people from receiving duplicate payments.
"In a situation where someone receives a check, for instance, if we make an error and they cash the check, that's not their fault. Those other penalties don't apply," Gerstenfeld said.
"We do work with them on recovering the money, and there's actually only some pretty limited ways that we are, by statute, allowed to recover the overpayment," he added.
Those who have received an overpayment or other incorrect payment are advised to report it online to the fraud department of the Oregon Employment Department or to call the department at 877-668-3204.
Newsweek has contacted the Oregon Employment Department for further comment.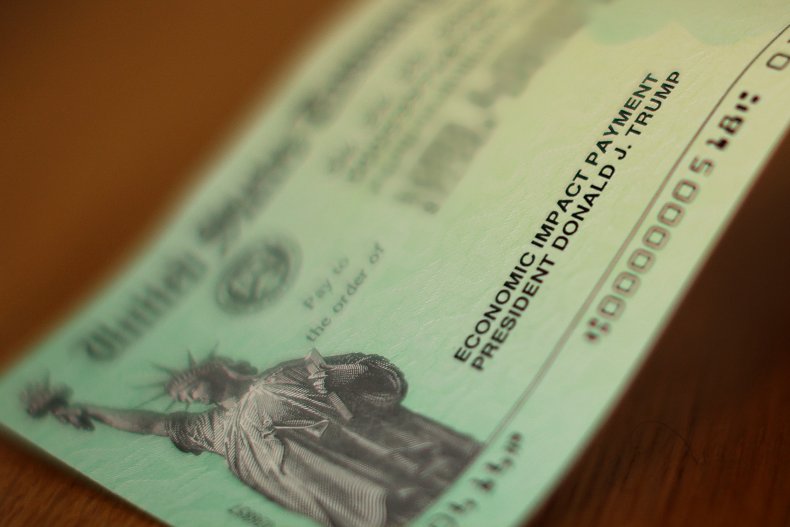 Last month, a man in Colorado received a stimulus check for his dead mother despite notifying the Internal Revenue Service (IRS) that she had died back in 2018.
He reportedly filed his mother's final tax return with the IRS earlier this year before the stimulus checks were sent out.
Earlier last month, another deceased person was reported to have been sent a stimulus check in Colorado. The check was reported to have the letters "DECD" printed on it, which is believed to be short for deceased.
A group of senators wrote a letter in May to U.S. Secretary of the Treasury Steven Mnuchin, U.S. Commissioner of the IRS Charles Paul Rettig and Social Security Commissioner Andrew Saul to raise concerns that deceased people were receiving the economic impact payments.
The letter called on both departments to "take immediate action to prevent these improper CARES [Coronavirus Aid, Relief, and Economic Security] Act payments."
The graphics below, provided by Statista, illustrate the spread of COVID-19 in the U.S. and the worst affected countries.