As temperatures soar to record highs across the Pacific Northwest, some residents of Oregon have noted that roads are starting to buckle in response to the extreme heat.
In one post on Twitter, a user shared photos of a nearby road and said their house began to shake as the asphalt started to split.
"The house started to shake and we thought it was an earthquake...but no, the road is so hot, it literally buckled!" the user wrote online.
In nearby Washington, state patrol groups said Sunday that additional reports of asphalt buckling caused dangerous driving conditions and closed down some roads.
"State Route 544 milepost 7 near Everson, Wa is currently closed. The asphalt roadway is buckling and unsafe for travel. WSDOT is advised and detours are currently being set up," State Patrol Trooper Rocky Oliphant tweeted.
Roads are often subject to damage during extreme heat because of the process known as "thermal expansion." Thermal expansion occurs when moisture seeps into a roadway at a crack or joint, weakening the pavement and causing the road to buckle and warp from high temperatures, according to AccuWeather.
States across the Pacific Northwest and British Columbia, Canada, are experiencing a rare and intense heat wave that is causing record-breaking high temperatures. The heat began this past Friday and could persist until next week, with the National Weather Service (NWS) warning that cities such as Portland and Seattle will see record highs in the coming days.
By Saturday, Portland had already broken its all-time heat record, reaching 108 degrees Fahrenheit, and experts predicted that number could rise this week.
In Seattle, temperatures are expected to reach an unprecedented high of 108 degrees on Monday, CBS News reported. The city has reached 100 degrees only three times before in its history, with its highest recorded temperature at 103.
Meanwhile, Canada is forecast to register its highest temperature of all time this week, CBS News said.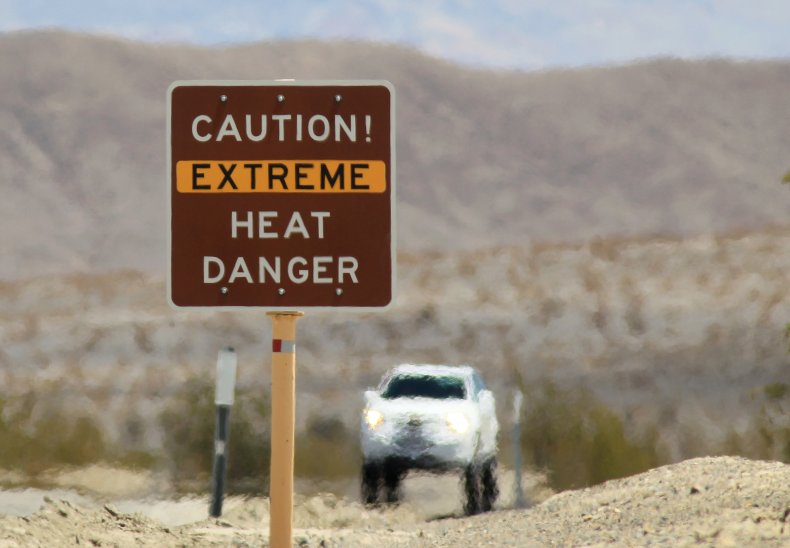 The extended "heat dome" is being caused by a combination of an atmospheric blocking pattern and human-caused climate change, causing experts to warn that the event could be an indication of future weather patterns.
"We know from evidence around the world that climate change is increasing the frequency, intensity and duration of heat waves," Kristie Ebi, a University of Washington professor who studies the effects of global warming on public health, told the Associated Press. "We're going to have to get used to this going forward."
To stay protected from dangerous temperatures, residents strongly affected by the heat should find areas with air conditioning, drink plenty of water and avoid strenuous activities, the NWS said.