41-Day Oregon Standoff Ends as Last Occupier Turns Himself In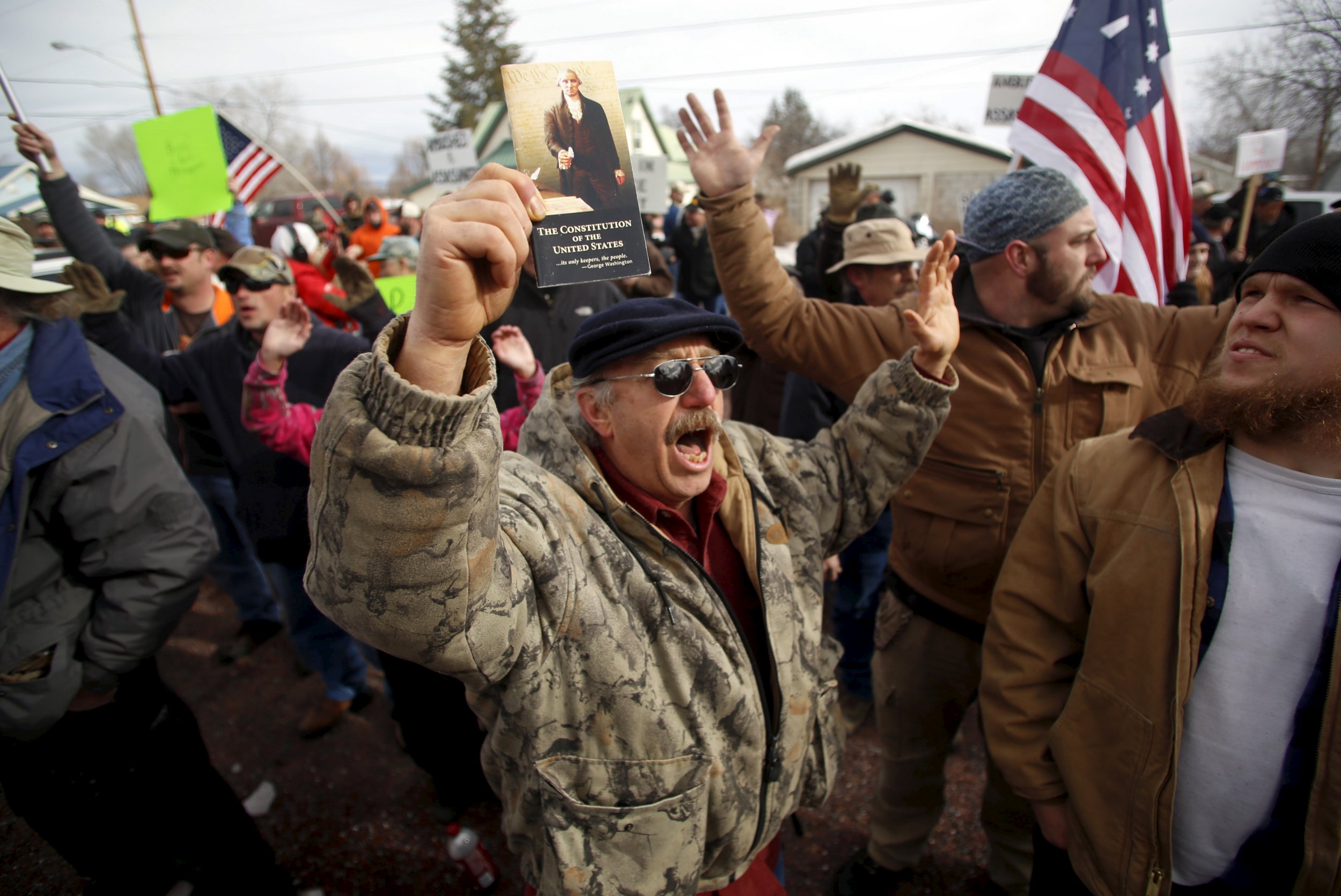 The Oregon standoff came to an end on Thursday, its 41st day, after the four remaining armed occupiers at the Malheur National Wildlife Refuge turned themselves in and were taken into federal custody.
David Fry, the last occupier, was taken into FBI custody at around 2 p.m. ET after several tense hours of negotiations with the FBI. Fry, 27, who livestreamed the conversation, threatened to shoot himself, saying : "I'll kill myself before you guys [expletive] do it." After grabbing a cookie and some cigarettes, Fry walked out of the refuge and into FBI custody as his livestreamed audio was switched off.
The other remaining militia group members, Jeff Banta, Sean Anderson and Sandy Anderson, were taken into custody earlier on Thursday. All four will appear before a federal judge in Portland, Oregon on Friday.
The end of the standoff was expected earlier on Thursday, as the four men said they were prepared to turn themselves in following the arrest of Cliven Bundy, father of the militia group's two leaders, on Wednesday. Bundy was arrested by the FBI in Portland, Oregon and charged with six counts , including conspiracy, assaulting a federal officer, extortion, obstruction of justice and two firearms violations. The charges in the federal complaint, which was filed in U.S. District Court in Nevada on Thursday morning, stem from his 2014 anti-government standoff in Nevada.
Also on Wednesday, FBI agents surrounded the remaining Oregon occupiers after one of them rode an all-terrain vehicle outside the borders of the refuge established by the FBI several weeks ago. The FBI said its agents attempted to approach the driver "and he returned to the encampment at a high rate of speed."
Bundy's arrest comes several weeks after his sons, Ryan and Ammon , were arrested with six other people in connection with the standoff, including one man in Arizona. LaVoy Finicum, the spokesman for the group, died in a shootout with the FBI on the same day.
The armed standoff began in early January as a protest against the five-year prison sentences handed down to two ranchers for committing arson on federal land.
41-Day Oregon Standoff Ends as Last Occupier Turns Himself In | U.S.