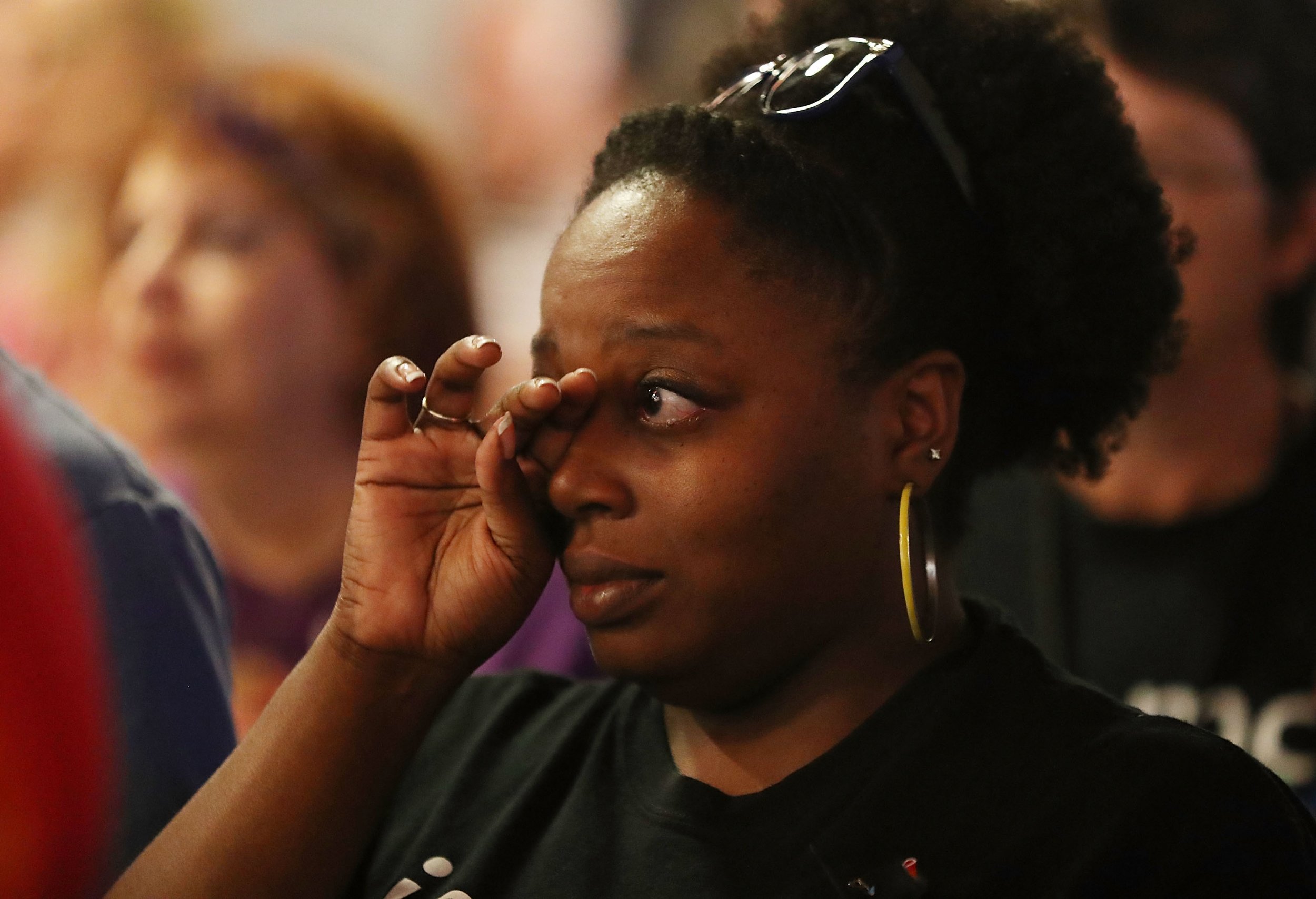 The identities of those who died in the Orlando massacre on Sunday have begun to emerge, beginning a painful task that officials said could take some time to complete.
Hundreds of family members and friends have gathered in hotels and hospitals to wait to know whether their loved ones are among the living or dead.
So far, 26 victims have been officially identified by the city of Orlando on its website.
A full list of the names of those who died in the shooting is being updated here: Orlando victims
Omar Mateen shot dead 50 people and wounded at least 53 more during the tragedy at the Pulse nightclub in Orlando in the early hours of Sunday morning, calling 911 just before the attack to pledge allegiance to Islamic State.
On Sunday, Edward Sotomayor Jr., 34; Stanley Almodovar III, 23; Luis Omar Ocasio-Capo, 20; Juan Ramon Guerrero, 22; Eric Ivan Ortiz-Rivera, 36; Peter O. Gonzalez-Cruz, 22; Luis S. Vielma, 22 and Kimberly Morris, 37, were confirmed dead.
In the early hours of Monday morning, Eddie Jamoldroy Justice, 30; Darryl Roman Burt II, 29, Deonka Deidra Drayton, 32; Alejandro Barrios Martinez, 21; Anthony Luis Laureanodisla, 25; Jean Carlos Mendez Perez, 35; and Franky Jimmy Dejesus Velazquez, 50, were added to the list.
Later on Monday the authorities announced more names of the 50 who died: Amanda Alvear, 25, Martin Benitez Torres, 33, Luis Daniel Wilson-Leon, 37, Mercedez Marisol Flores, 26, Xavier Emmanuel Serrano Rosado, 35, Gilberto Ramon Silva Menendez, 25, Simon Fernandez, 31, Oscar Aracena-Montero, 26 and Enrique L. Rios, Jr, 25, were all killed at Pulse.
What we know about the victims:
Edward Sotomayor, 34
On Sunday, Sotomayor's name was the first to be announced. He worked as the national brand manager for ALandChuck Trave l, a company that specializes in vacations for the gay community.
His boss, Al Ferguson, said Sotomayor's partner was outside the nightclub putting something in the car when the shots rang out. He got a text from Sotomayor telling him he was safe in the bathroom and not to come back into the club. Sotomayor texted again 20 minutes later to say he was OK. That was the last his partner heard from him, Ferguson said.
Sotomayor was "a legend" in the industry, Ferguson added. He booked tours for entertainer and drag queen RuPaul and put together the first gay cruise to Cuba last year.
Stanley Almodovar, 23
Almodovar lived in Clermont, Florida, and was originally from Springfield, Massachusetts, according to his Facebook profile. He worked as an administrative pharmacy technician at Covance.
Eric Ortiz-Rivera, 36
He was a "goofball" who loved to dance and had been married to his husband for around a year, his cousin Orlando Gonzalez, 26, told the New York Times.
Ortiz-Rivera, who was originally from Dorado, Puerto Rico, studied at the Univercidad Central de Bayamon there, his Facebook page said. Before his death, Ortiz-Rivera, who was nicknamed Shaki, lived in downtown Orlando with his husband and worked at a Party City and a Sunglass Hut.
But he had other interests, Gonzalez said, describing his late cousin as "artistic" and a talented hairdresser.
Peter O. Gonzalez-Cruz, 22
Peter O. Gonzalez-Cruz. Peter went to Colonia High School in New Jersey, according to his Facebook page. He was from Benoni, South Africa, and worked for UPS.
Friends and family mourned his death online, with one user writing: "A great person with a beautiful smile. I will always remember you, friend."
In a Facebook post, his mother thanked everyone for their condolences: "I thank you from the bottom of my heart for all the love that you have shown me regarding my son. I will keep you informed. As a mother, I feel a deep and immense pain as everyone else who's going through this."
Luis Omar Ocasio-Capo, 20
He was 20-years-old. According to his Facebook page, Ocasio-Capo was a dancer. In November 2015, after the massacre at Paris's Bataclan nightclub, he updated his profile picture to show solidarity with the French victims.
A former teacher remembered him as "a ray of sunshine every day."
Luis Vielma, 22
Vielma was a 22-year-old who worked at Universal Studios. High school friend Eddi Anderson told the Tampa Bay Times that Vielma loved his job at the Wizarding World of Harry Potter and was known for his pleasant attitude and warm demeanor.
Josh Boesch, who worked with Vielma at Universal, told the Orlando Sentinel: "He was always a friend you could call. He was always open and available."