Oromo Protests: Ethiopian PM Apologizes for Deaths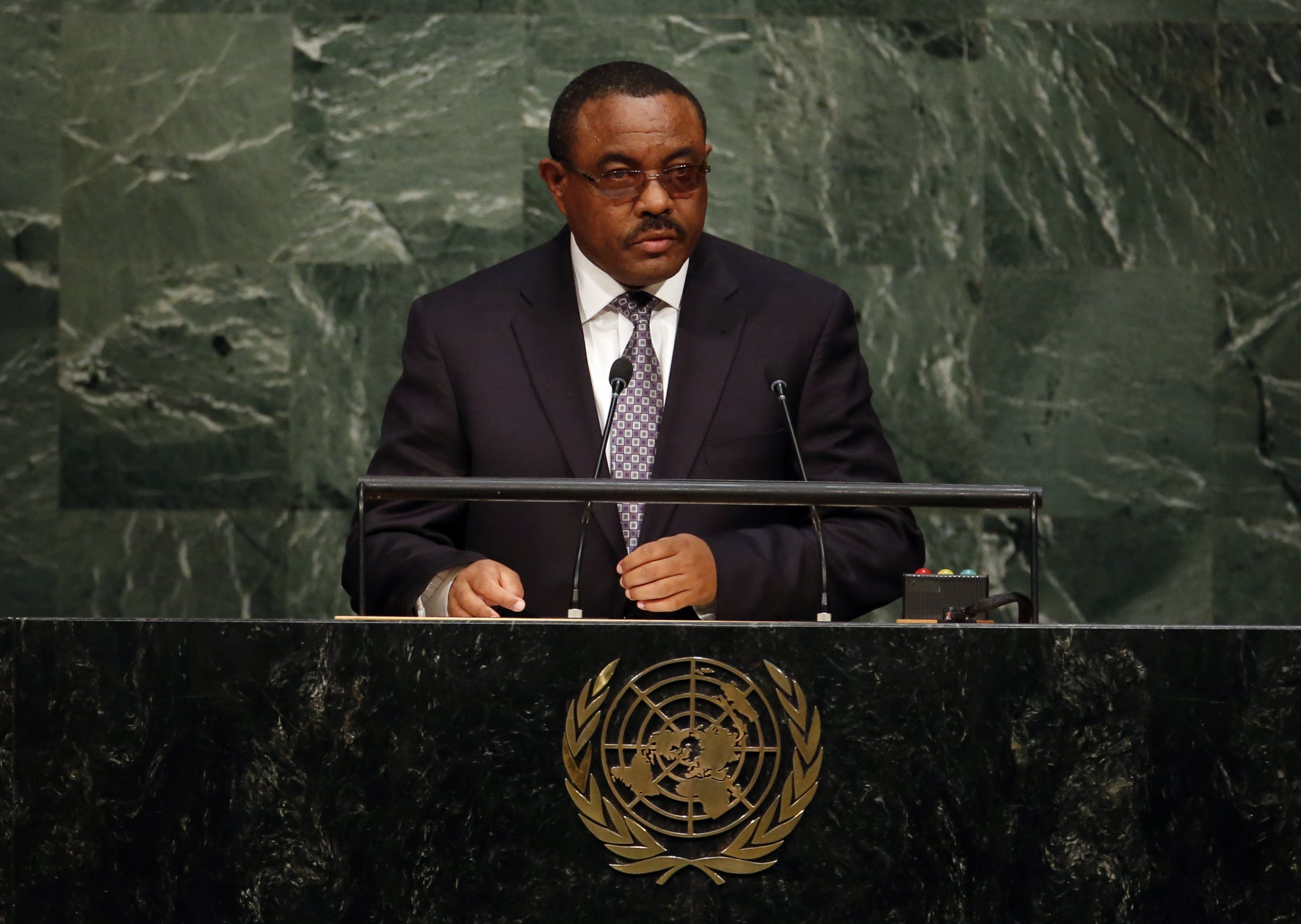 Ethiopia's prime minister has apologized for the deaths resulting from anti-government protests in the Oromia region but accused "anti-peace forces" of being responsible.
Hundreds of people have been killed in protests in the Oromia region, which surrounds the capital Addis Ababa, since November 2015. The protests began among members of the Oromo ethnic group—Ethiopia's majority ethnicity—against plans to expand the capital's territory, which Oromos feared would result in the forced eviction of farmers and loss of farming land.
The Ethiopian security forces have cracked down on the protests, with Human Rights Watch (HRW) claiming in January that at least 140 people had been killed in the clashes. Despite the Addis expansion plans being dropped in January, Oromo protesters continued to be subject to lethal force, HRW said in February. The Ethiopian Embassy in London told Newsweek that HRW's February report was not credible but was based on "malicious statements, false accusations and unsubstantiated allegations from opposition propaganda materials."
Speaking to the Ethiopian parliament on Thursday, Prime Minister Hailemariam Desalegn said that the government needed to listen to the grievances of the people, according to the BBC. Desalegn blamed the deaths and destruction of property in the protests of unnamed "anti-peace forces," which he said had hijacked the protesters' legitimate concerns. The prime minister also claimed that the problems in Oromia were the "direct results of unresponsiveness and unemployment," according to the Ethiopian foreign affairs ministry.
Desalegn has previously accused neighboring Eritrea of sabotaging the protests and attempting to use them to incite civil disobedience against the government. Eritrea and Ethiopia fought a war over the country's borders between 1998 and 2000, resulting in around 100,000 deaths but only minor border changes. In his speech to parliament, Desalegn said that Ethiopia would continue cordial relations with Eritrea but that it would respond to any "attack" by its neighbor within the remit of international law.
Ethiopia is Africa's second-largest country and Oromos constituted 25 million out of a total population of around 74 million at the last census in 2007. Oromos have long complained of discrimination by the Ethiopian government, which propagates Amhara culture and language as the norm in Ethiopia. An October 2014 report by Amnesty International found that at least 5,000 Oromos were arrested between 2011 and 2014 for suspected opposition to the government.