Osama bin Laden Video Stash Included 'Charlie Bit My Finger,' Crochet Tutorials and 'Tom and Jerry,' CIA Video Trove Reveals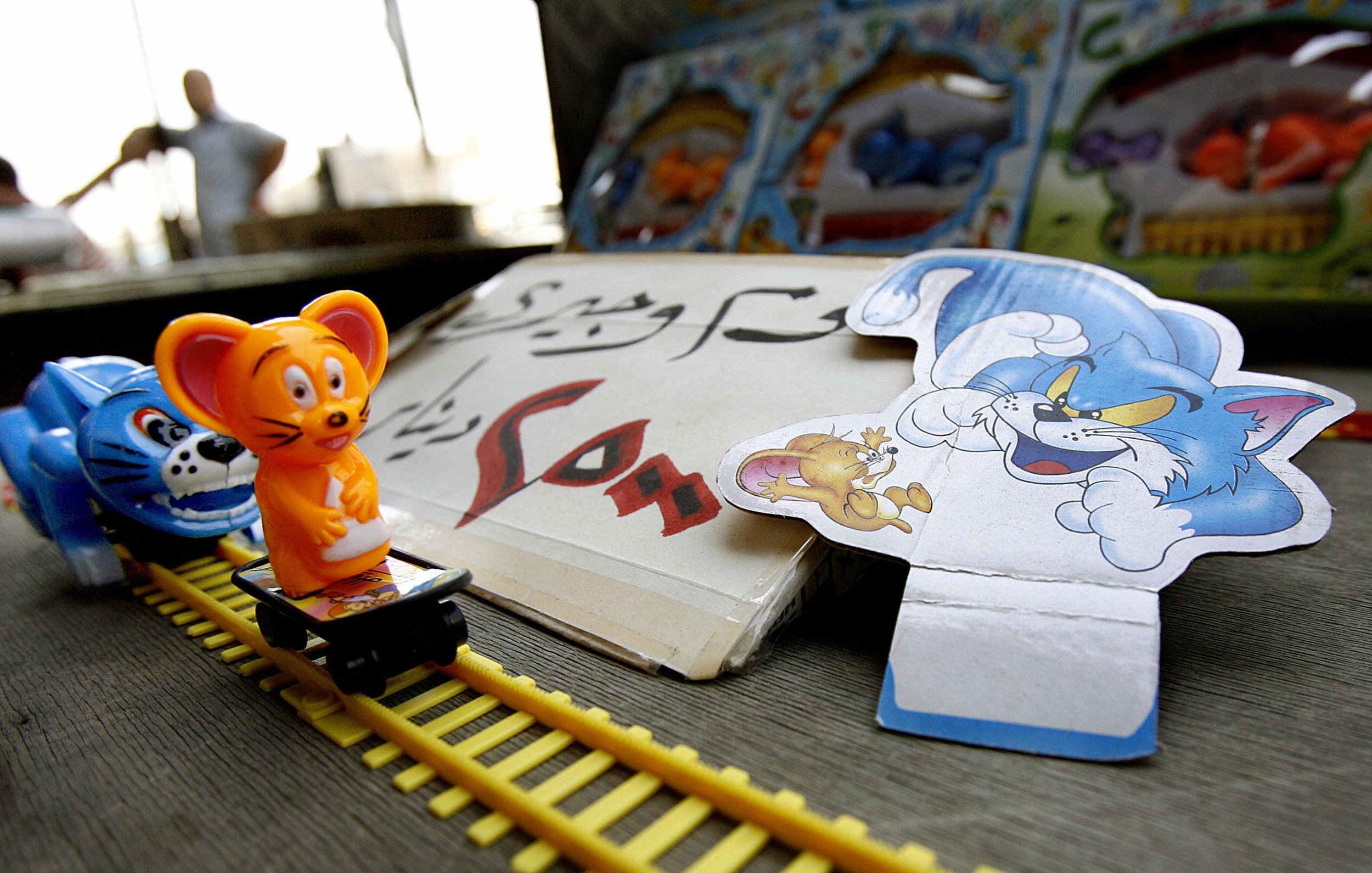 The CIA on Wednesday released a trove of images, videos and other materials recovered from the files of Osama bin Laden, the infamous terrorist who planned the September 11, 2001, attacks.
The former leader of Al-Qaeda—who was killed by a team of Navy SEALs during a raid of his secret compound in Pakistan in May 2011—had some odd tastes. Among the large collection of files there was, of course, a lot of disturbing material. Wrote the CIA in a warning displayed above the files: "The material in this file collection may contain content that is offensive and/or emotionally disturbing. This material may not be suitable for all ages. Please view it with discretion."
But some of the material was inoffensive and, in fact, distinctly Western in nature. In the trove, for instance, was the 2007 viral video sensation "Charlie Bit My Finger," as first spotted on Twitter by CJ Ciaramella.
For those who forget (or who weren't old enough to be trawling the internet), "Charlie Bit My Finger" was one of the first YouTube sensations, racking up more than 850 million views to date. It showed a young boy; his infant brother, Charlie; and a bitten finger (the name is pretty literal). But it had the perfect virality mix of cute and funny—seemingly everyone has seen it, apparently including Osama bin Laden.
Also among bin Laden's files were a number of crochet tutorials, including one titled "How_to_Crochet_a_Basket." As the name suggests, the video simply shows how to crochet a basket. Bin Laden also had many episodes of the classic American cartoon Tom and Jerry, which depicts a cat and mouse (predictably) chasing one another, trying to hurt each other and getting tied up in various other shenanigans.
A number of other somewhat-odd videos were in the collection as well, including Mr. Bean videos and Wallace and Gromit. Some 470,000 files were released, including bin Laden's personal journal, as Newsweek's Josh Saul reported.
"CIA Director Mike Pompeo authorized the release in the interest of transparency and to enhance public understanding of al-Qa'ida and its former leader," the CIA stated in a press release.