Osama Bin Laden Family Sell $28M Bel Air Mansion Empty Since 9/11
A mansion in Bel Air owned by Osama Bin Laden's brother has finally been put on the market, after being vacant since 9/11.
The seven-bed, five-bath home in the exclusive Californian neighborhood was bought by Ibrahim Bin Laden, Osama's eldest half-brother, in 1983.
He reportedly snapped up the two-acre estate for $1.6 million, but it's now on the market for $28 million. The listing, on Zillow and Coldwell Banker Realty, indicated the price was based on "land value," adding this home was all about "location, location and location."
The house, which has a bubblegum pink exterior, needs "major" repairs after lying vacant for 20 years. Ibrahim is said to have abandoned the property in the wake of the attacks in New York on September 11, 2001, which killed nearly 3,000 people.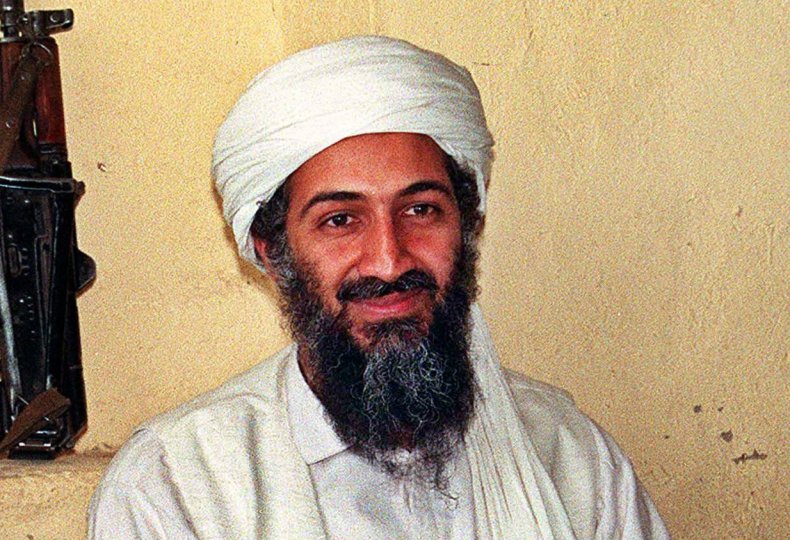 The listing confirmed: "Ready for redoing, owner has not been here for over 20 years."
It was reported Ibrahim was on vacation when the terror attacks orchestrated by his brother were carried out and never returned to the home, owing to the association his name had with the atrocity.
Ibrahim is said to have lived at the property with his then-wife, Christine Hartunian Sinay, and their daughter Sibba Hartunian.
An excerpt from The Bin Ladens: An Arabian Family in the American Century, by Steve Coll, said the family employed "full-time groundskeepers, household help, chauffeurs, and private security," The New York Post quoted.
The Mediterranean-style villa was built in 1931 and boasts 7,100 square feet of space, and features an outdoor pool. Current photos show half-dead plants and while the lawn could use some attention, the pool looks conspicuously inviting, and it appears some palm trees have survived.
The listing only carries exterior shots, possibly due, to a dilapidated interior after being empty for more than two decades.
The listing simply says: "Prime Lower Bel Air, few doors from the Bel Air Hotel, walk to the hotel for breakfast or dinner, over two acres gated and private setting."
The prestigious neighborhood includes the referenced Hotel Bel Air, while the house itself was owned by Arthur Freed, a producer in the golden age of Hollywood, best-known for Singin' in the Rain and The Wizard of Oz.
Ibrahim was one of 56 children, along with Osama, born to Mohammed bin Awad bin Laden, a Saudi Arabian construction tycoon, who had 22 wives.
Osama, former leader of militant group Al-Qaeda, was killed on May 2, 2011, during an operation in Abbottabad, Pakistan.