Oscar Isaac's 'Moon Knight' Character Inspired by Unlikely Comedian
Moon Knight is almost here, signaling Oscar Isaac's foray into the Marvel Cinematic Universe and his first time playing a superhero.
The Disney+ series is partly set in London with Isaac taking on the role of an insecure and unassuming museum worker named Steven Grant—complete with a questionable English accent.
The reason for this unusual accent will become clear later on in the series, but it is certainly a standout aspect of Isaac's performance.
The Dune star opened up about the accent and his process of getting into the character of Steven and revealed that a very unlikely comedian was his inspiration—Karl Pilkington.
"It was set in London. And when I asked 'Why?', it was like the answer was 'We just have too many characters in New York.' So it seems like let's just change it up. Let's make him an expat in London," Isaac told Newsweek and other press this week.
The actor explained that his love for English humor and shows like The Office and Stath Lets Flats help him create his version of Steven Grant.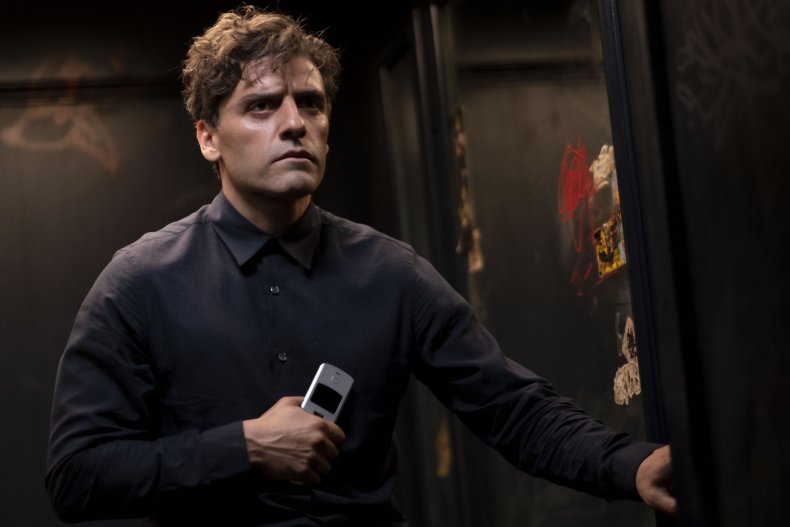 "And there's just so much of that humor that I just find so funny, and I thought there's an opportunity here to maybe make something," Isaac explained. "What if we make him English? What if Peter Sellers was approached with a Marvel project, what would he do? And so I started thinking about that, and that led me to Karl Pilkington from An Idiot Abroad."
For the unversed, Karl Pilkington is an English comedian best known for his An Idiot Abroad series alongside Ricky Gervais and Stephen Merchant. His stressed-out, unintentionally funny type of humor is a far cry from the suave and polished presence fans are used to seeing from Isaac's red carpet appearances and an unlikely source of inspiration for a Marvel superhero.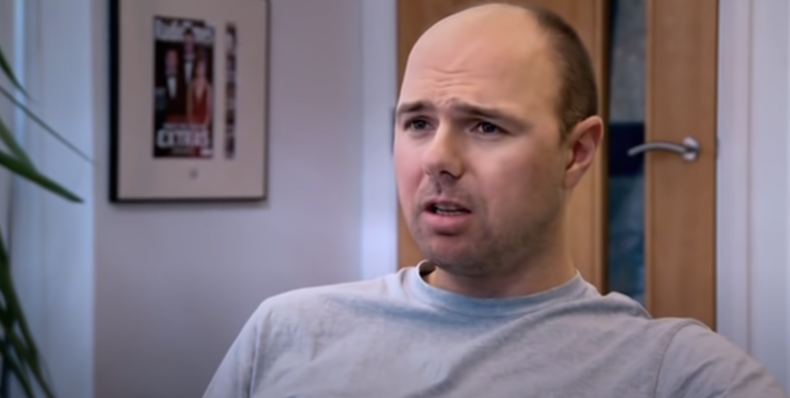 Isaac explained that it was Pilkington's sense of humor that inspired his character more than his accent.
"Not so much for the accent but just for his sense of humor where he doesn't know—you know, you can't tell if he knows he's being funny," he said.
For the accent itself, Isaac said he looked to Jewish communities of north London for inspiration.
"I thought about the Jewish community in London and where a lot of that community is from, and Enfield as an area, and sort of listening to accents that are northeast London," he said. "And then just committed to that and found this guy—that it wasn't just about accent, but it was also about his timidness, but also wanting to connect with people but not quite knowing how."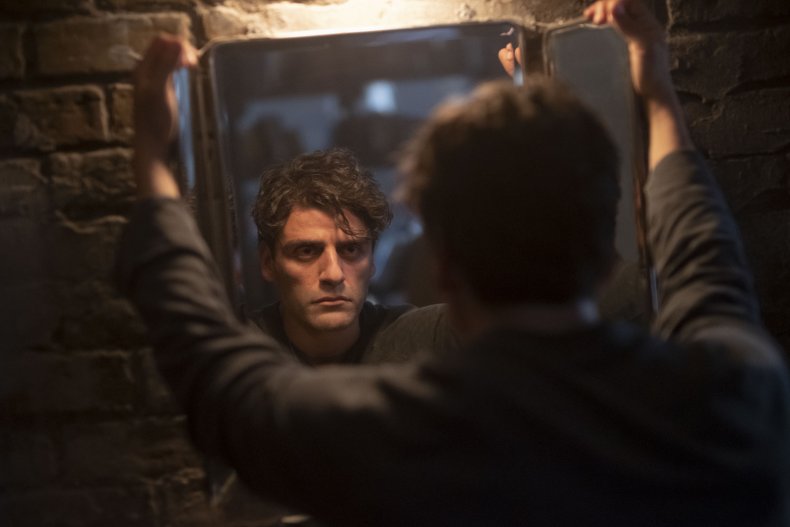 He also cited stand-up comedian Russell Kane as another comedian he looked to for inspiration.
With Steven Grant, Isaac said he feels there is "a sense of humor there that is different from what we've seen" in other Marvel movies and shows.
"I thought with Steven, there was a chance to do a different type of comedy than we've seen of somebody that doesn't know they're funny, doesn't know they're being funny. And so that was really exciting," he said.
Moon Knight will begin streaming on Disney+ on March 30.