Oscar Pistorius Sentence: How Social Media Reacted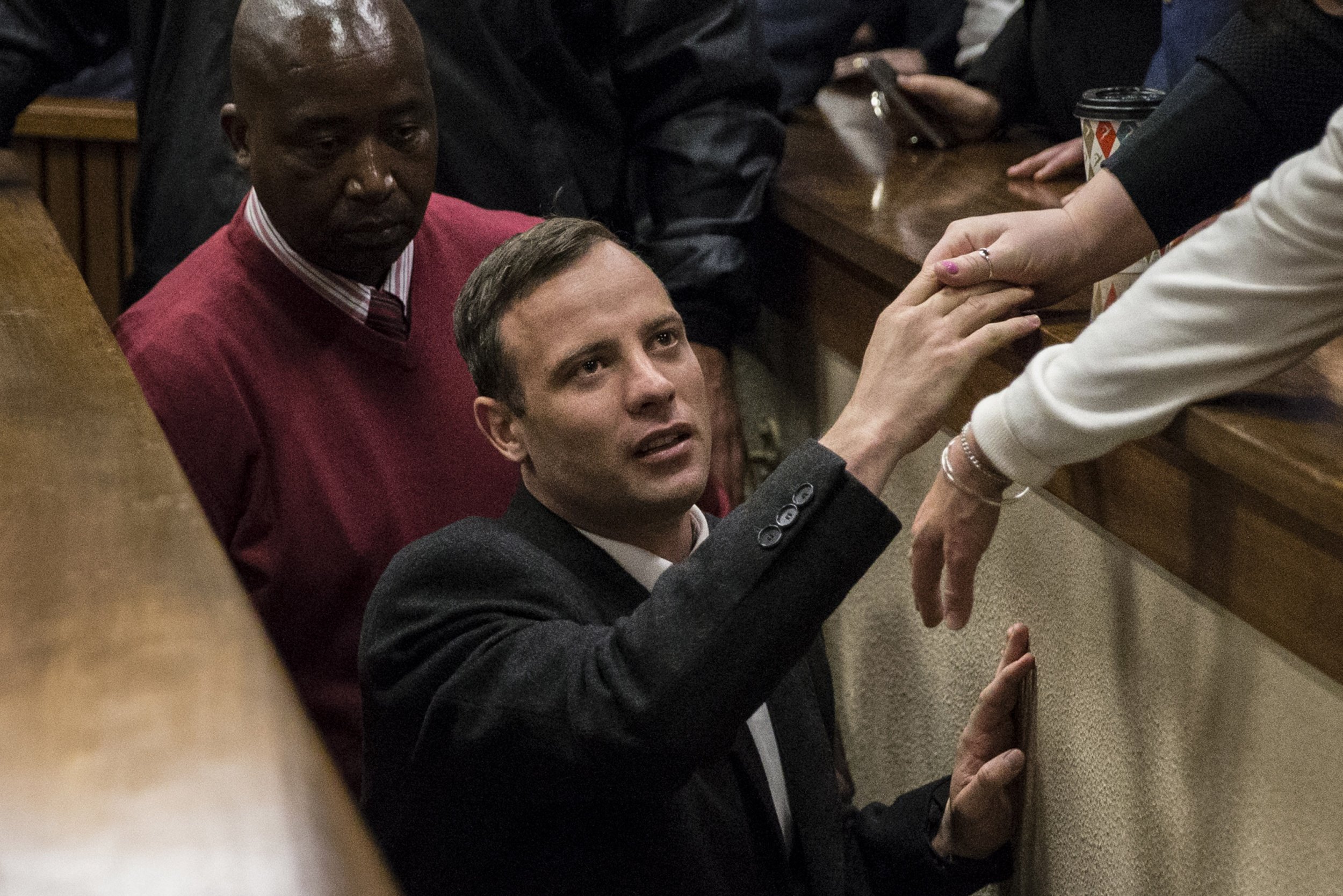 After more than two years in and out of court, Oscar Pistorius was sentenced to six years imprisonment on Wednesday for the murder of Reeva Steenkamp.
The verdict was significantly less than the 15-year minimum sentence that murder carries in South Africa, but Judge Thokozile Masipa said that several mitigating factors—including Pistorius's disability and the remorse he'd shown since killing Steenkamp in February 2013—warranted giving the athlete, known as the Blade Runner, a more lenient sentence.
Some took to social media to express the belief that the sentencing was influenced by Pistorius's status as one of the world's most famous disabled athletes. British television presenter Piers Morgan suggested that Pistorius was "saved by his celebrity status."
The leader of the U.K.'s Women's Equality Party, Sophie Walker, said that the verdict was a "travesty" and suggested that it would not contribute to ending domestic violence against women.
One of Reeva's closest friends, Gina Myers, echoed what many other South Africans were thinking when she made reference to the fact that Pistorius received just one more year for the charge of murder than the five years he was originally sentenced to for culpable homicide in October 2014.
Pistorius's family, on the other hand, expressed satisfaction with the verdict. The Blade Runner's brother, Carl Pistorius, tweeted his appreciation for Masipa's conduct during the trial and said he was glad that "the record has been set straight."
In South Africa, the verdict was viewed by many through the prism of race, with some suggesting that Pistorius would have received a tougher sentence if he was black. Legal experts, meanwhile, expressed shock at the length of the sentence.