Why We Should Cut Faye Dunaway Some Slack for Her Oscar Screwup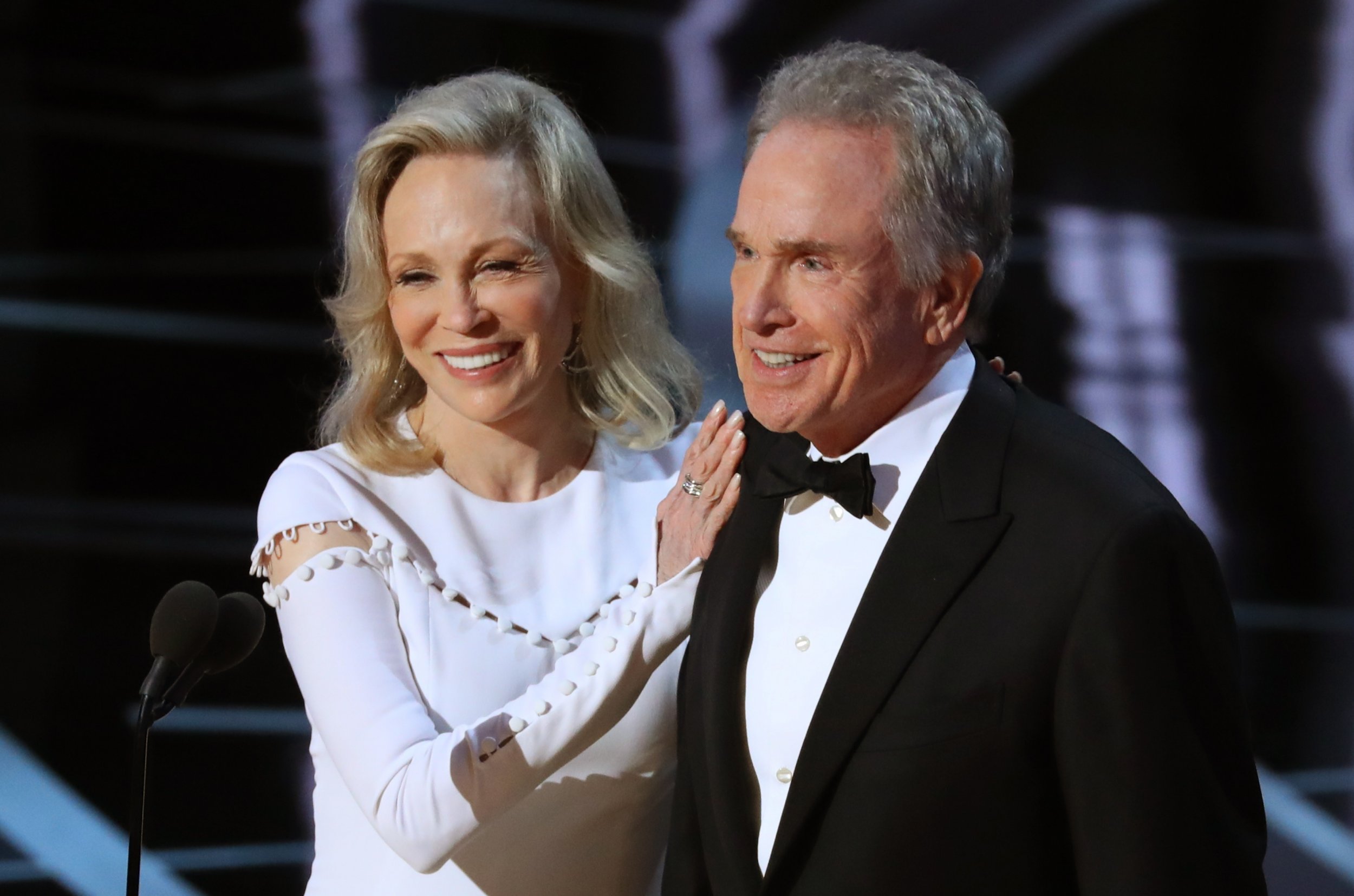 This year's Academy Awards marked the triumphant return of Faye Dunaway to the Oscars stage. It was supposed to be a memorable reunion for her and Warren Beatty, celebrating the 50th anniversary of Bonnie & Clyde. Instead, thanks to an envelope mix-up that resulted in the wrong best picture being announced, Beatty and Dunaway's appearance will go down as one of the biggest Oscars screwups in history. TMZ reports there were tensions between the two stars over who would ultimately announce the winner, and then after the show Dunaway, ask what had happened, responded, "I'm not going to speak of that, Warren is the right one," and walked away.
For Dunaway, it will likely be remembered as yet another public screwup in a career that has waxed and waned more times than you can scream, "She's my sister and my daughter!"
Dunaway had what is widely considered the biggest debut of any film star ever. In 1967, at the age of 26 and after only a handful of years of theater acting, she appeared in three successful films, The Happening, Hurry Sundown and Bonnie & Clyde, for the latter she was nominated for her first Academy Award for best actress. Bonnie & Clyde was controversial when it was originally released. Many felt it glorified murder, and Dunaway's portrayal of the murderous Bonnie was a first for women on film to be just as visually vicious and cold as her male counterpart. The film proved wildly successful, was nominated for 10 Academy Awards, and cemented Dunaway as a star.
Between 1968 and 1974, Dunaway bounced between mostly unsuccessful projects, with the exception of The Thomas Crown Affair in 1968. Then, in 1974, she starred in The Towering Inferno opposite Steve McQueen and Paul Newman, a hugely successful disaster film. That same year she starred opposite Jack Nicholson in Roman Polanski's Chinatown, which, like Bonnie & Clyde, became an American classic. The film was nominated for 11 Academy Awards, including best actress for Dunaway.
Dunaway would finally take home an Oscar two years later for her performance in Network, playing a television executive who takes advantage of a deranged anchor for ratings. She wrote in her memoir Looking for Gatsby, "The Oscar represented the epitome of what I had struggled for and dreamt about since I was a child. The emotional rush of getting this accolade, the highest one this industry can award you, just hit me like a bomb. It was the symbol of everything I ever thought I wanted as an actress."
Fun Fact: Like La La Land vs. Moonlight, Network was widely expected to win the best picture Oscar in 1976. But then Rocky snatched the award, stunning the crowd.
Dunaway's career changed dramatically just a couple of years later with her performance as Joan Crawford in the 1981 film Mommie Dearest. Even though her actual performance was critically acclaimed, the film was reviewed terribly, and it's largely accepted that the critical backlash from Dearest ruined Dunaway's career. It's a subject she refuses to talk about in interviews to this day.
"I think it turned my career in a direction where people would irretrievably have the wrong impression of me—and that's an awful hard thing to beat," she told People magazine in a rare interview about the film. "I should have known better, but sometimes you're vulnerable and you don't realize what you're getting into. It's unfortunate they felt they had to make that kind of movie. But you can't be ashamed of the work you've done. You make a decision, and then you have to live with the consequence."
Mommie Dearest, and that infamous "wire hangers" scene, has become a cult classic, especially in the queer community—this clip plays in every gay bar's show tune night. But Dunaway doesn't acknowledge this, much to the disappointment of gay men everywhere (including this writer).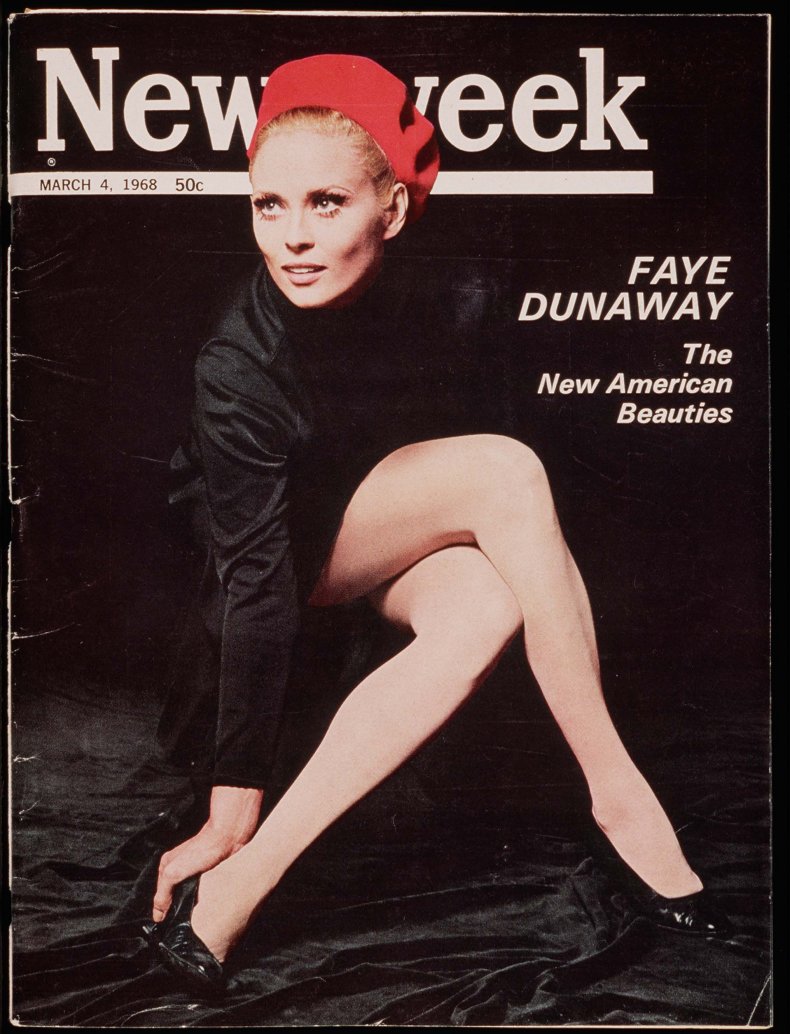 After Dearest, Crawford struggled to find work. With film roles in decline, she turned to character roles on TV and the stage. She starred in the original adaptation of Margaret Atwood's classic novel The Handmaid's Tale, currently a Hulu original series. The film version was torn apart by critics. Roger Ebert called it "curiously muted."
Notable exceptions to Dunaway's post-Dearest career include Don Juan DeMarco opposite Johnny Depp and Marlon Brando, and the TV movie Gia opposite Angelina Jolie.
But Dunaway's decline in quality roles isn't because she's a bad actress, nor is it solely to blame on critics or bad luck. It would be wrong not to acknowledge the misogynistic treatment of actresses as they age in Hollywood. The fact is the number of quality roles diminish for women in Hollywood in comparison to their male counterparts, and Dunaway is certainly a victim of this.
Despite this, it should also be noted that Dunaway has a reputation for being difficult to work with. Andrew Lloyd Webber fired her from his production of Sunset Boulevard because she couldn't get her singing voice to meet the demands of the musical. She called Webber's actions "yet another capricious act by a capricious man."
She also famously quarreled with her New York City landlord, who claimed she shouldn't receive rent-stabilization prices on her apartment because she didn't live their full time—a requirement for rent-stabilization. Her response to the landlord, left on his answering machine, "I hope you have a terrible life."
Speaking of answering machines, Dunaway really should stay away from them. She infamously left this angry voicemail for a journalist whose story on her she did not approve of.
"I'm not interested in these negative things that you all are putting in there with me in," she said in her message. "I don't want Lloyd Webber in, I'd like you to cut him out, and I'd like you to really trim down everything to do with that Mommie Dearest, I'm not gonna talk about it, maybe one thing I'm gonna say about it and that's all."
Considering all of this, maybe we should cut Dunaway some slack. She probably just saw La La Land on the card and thought Emma Stone's name on it meant she produced it or something. This blemish, among all her career blemishes, shouldn't diminish the brilliance behind her previous performances. Faye Dunaway is a Hollywood legend, and even legends make mistakes. So please, watch Bonnie & Clyde, Chinatown, Network and, yes, even Mommie Dearest. Or else suffer the wrath of Dunaway potentially leaving you a nasty voicemail.
Related Stories:
- Oscars accounting firm apologizes for best picture mix-up
- Here are the most memorable moments from the Oscars
- The best reactions to Oscars best picture mix-up