God Won Georgia Election, Fundamentalists Claim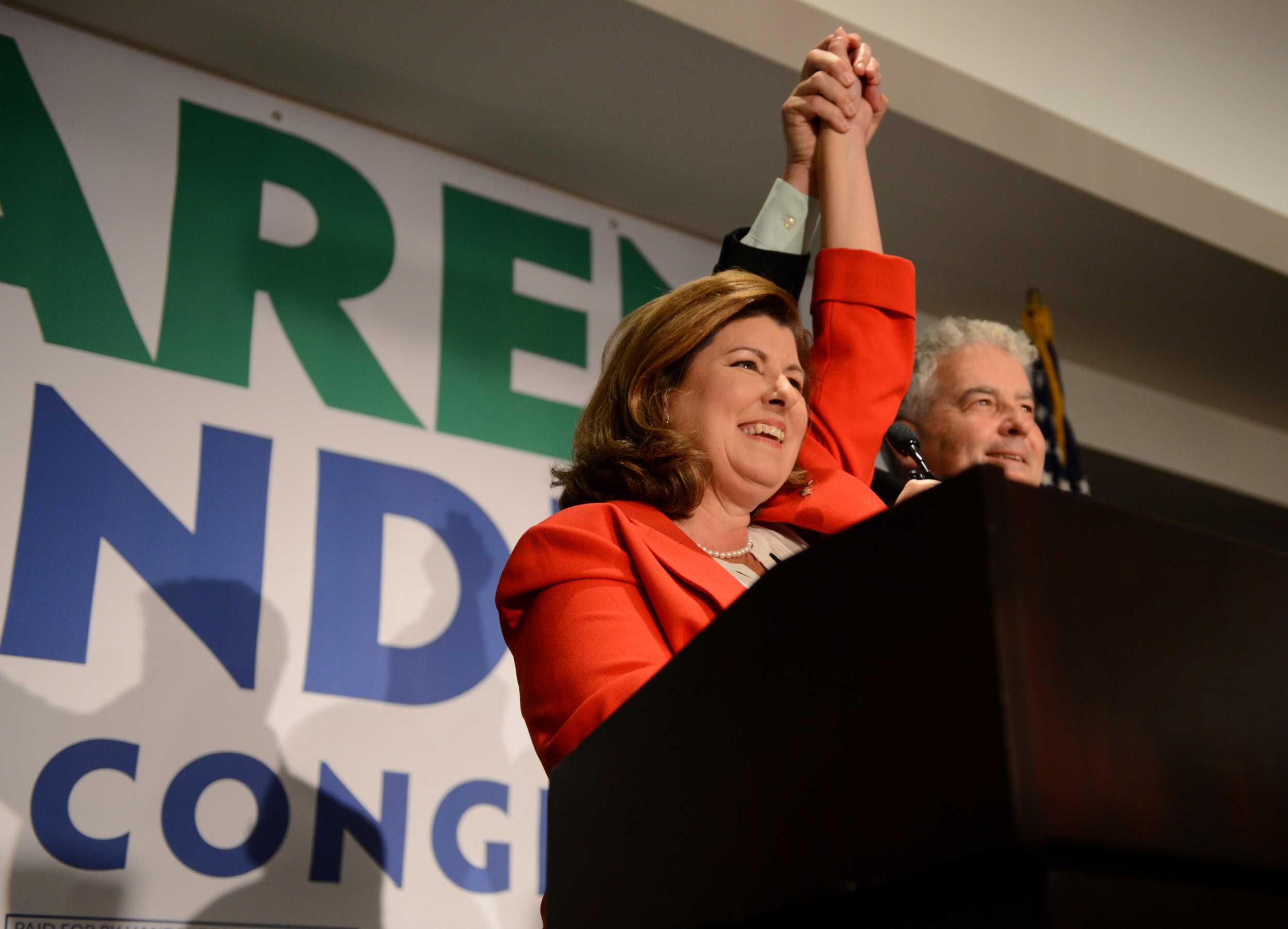 God won.
That's the verdict from one of the nation's leading fundamentalist Christian lobbying groups regarding the intensely fought Georgia congressional election Tuesday night. Democrats outspent Republicans by a margin of 12-1 and received tens of millions of dollars in support from progressive groups, but the Faith & Freedom Coalition claims that religious conservatives put the GOP's Karen Handel "over the top."
Related: Karen Handel victory has silver lining for Democrats
The coalition, founded by veteran Washington lobbyist Ralph Reed, has been funded with money from the right-wing billionaire Koch family. In the last month before the election, the group distributed 100,000 voter guides to area churches and homes, knocked on 20,000 doors and made 120,000 get-out-the-vote phone calls, according to the coalition's executive director, Tim Head.
"Just as voters of faith turned out in record numbers to elect President Donald Trump, faith voters once again flexed their muscles and were indispensable in electing Karen Handel to the U.S. House of Representatives," he said in a statement Wednesday morning. "Faith & Freedom volunteers showed their effectiveness in galvanizing voters of faith to go to the polls and help elect a like-minded conservative to Congress."
The coalition's "data-analytics-driven grassroots ground game" focused on "faith-based voters" who are known to be regular churchgoers, and are "pro-life, pro-Israel and anti-Obamacare," the coalition said.
Women's rights and abortion apparently also played a key role in winning the hearts of the biblical in the Peach State. Planned Parenthood supported Jon Ossoff with a $1 million donation and provided other assistance, while Handel campaigned as the "pro-life" candidate. Handel's antipathy toward Planned Parenthood is well known. In 2012, she resigned in protest as a vice president of the Susan G. Komen cancer foundation after it reversed a decision to end its grants to Planned Parenthood.
Handel played up her anti-abortion bona fides, but distanced herself from Trump. That distancing probably was not necessary with respect to evangelicals, who have turned out to be the president's most reliable—and rewarded—constituency. Eighty-one percent of white born-again or evangelical Christians cast their ballots for the Republican candidate last year.
Trump has been pandering to the Christian right ever since he accepted savvy political advice to choose Mike Pence as his vice presidential running mate last summer. While in office, he has appointed nine evangelical Christians to his cabinet, and has let them do the Lord's work in every agency they run, whether increasing support for religious schools and curricula at the Department of Education or ripping up women's reproductive rights at the Department of Health and Human Services.
Trump has also signed an executive order expanding "religious freedom," which loosens IRS enforcement of restrictions on political dark money being funneled through churches and encourages people who would rather not sell contraceptives to women or bake wedding cakes for gays. He has also nominated an anti-abortion Supreme Court justice, putting the Christian right's long-cherished dream of overturning Roe v. Wade closer to reality.