'The Other Two' Creators on Season 2, Moving to HBO Max and Cary's Gay Awakening
The Other Two Season 2 is streaming now on HBO Max, over a year after the first season became a cult success for Comedy Central for its perfect skewering of our bizarre modern celebrity culture.
Things do not get any less bizarre in Season 2. Key plotlines include the unveiling of a new Hadid (who is kept hidden under a sheet until ready), wild party gays turned interior design influencers, and pop stars who make more headlines from changing their hair color than they do from actually releasing music.
The lives of Brooke (played by Heléne Yorke) and Cary Dubek (Drew Tarver) may stay just as strange and humiliating as they were in Season 1, but this first season for HBO Max sees a major change for the show and a bigger role for Molly Shannon.
In the first season, Brooke and Cary the the failing "other two" siblings to Bieber-like pop star Chase Dreams (Case Walker), while this time they are playing second fiddle to mom Pat (Shannon), who becomes a hugely successful daytime TV host somewhere between Ellen DeGeneres (pre production troubles) and Ricki Lake.
Though The Other Two is a show that delights in poking fun at celebrity culture, show creators Chris Kelly and Sarah Schneider say they took the world of daytime TV very seriously. "We didn't want to just fully make fun of it and s*** on that world," Kelly told Newsweek via Zoom. "Some of those daytime segments are inane and can you imagine watching that every morning? But at the same time, you see the value that it provides, you see the value that Pat provides to all these women who see themselves in her, and to have a friend to turn on and watch every day in their home."
Pat's success is not the only thing that has changed while The Other Two has been away. The show was one of the many projects that was forced to shut down during the height of COVID-19, only to return to filming months later.
Per Kelly, they were literally in the middle of filming a scene when they got the order to shut down. "We were in the middle of shooting a music video for late in the season," he said. "It was like '5, 6, 7, 8,' and then done. It's very wild to watch the season back and kind of be like, 'Okay, this is the day that we knew. This is before. This is after.'"
Per Schneider, there is even a scene in the show where one half has filmed before the pandemic, and the other months later once they got the all clear. "If you find it, you win a prize," she joked.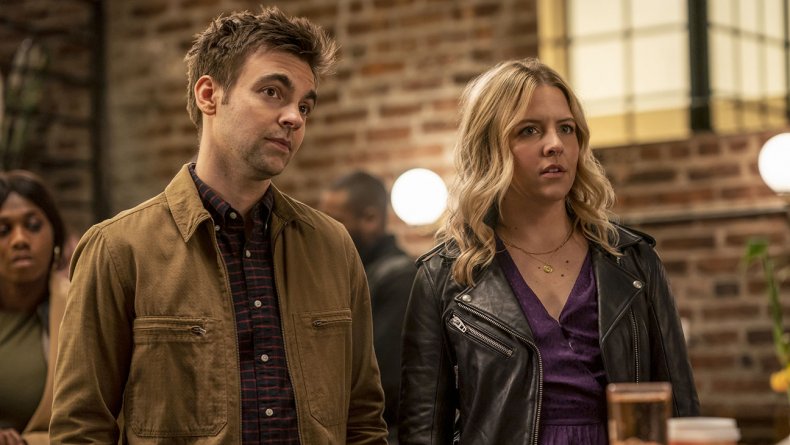 While the show was on production hiatus, they were also informed that they were moving from Comedy Central to HBO Max. Per the creators, this was a good move for the show, as it allowed them to keep some of the weirder moments that may have got cut for time had the show had to fit in a 22-minute TV slot.
"There's a cold open in a later episode that's just pure comedy," Schneider teased. "It's like a little standalone cold open that is very could have gone away because it's not necessarily a story beat, but we love it."
For Kelly, the HBO Max move also allowed the show to further explore its characters. While we want to show to be fast and move and be funny, " Kelly said. "But we don't want to lose the humanity of the characters. And so I the longer run time allows it to scale and grounded, and not feel too wacky, and feel too untethered from reality."
In Season 2, we particularly get a lot of development of Cary, a new kind of gay character for TV. While other TV shows have shamed gay men for wanting to be sexually promiscuous and praises them for living Mitchell and Cam from Modern Family-style domestic lives, Cary goes from pre-wedded bliss to being more sexually open as the show goes on.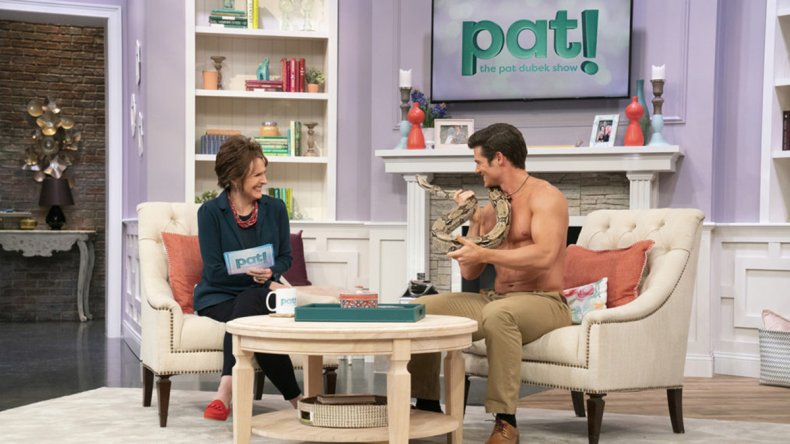 "A lot of Cary's Season 1 was trying to get over his self-hatred and his own internalized homophobia." Kelly said. "He spent the first half of Season 1 not even dating, just fully in love with a straight man who's never going to give him anything back.
"In Season 2, at first he goes from that to this sort of a wholesome sanitized version of gayness."
Kelly has said this was based on his own feelings growing up. "I remember growing up being like, 'Okay. Well, maybe my parents will accept my homosexuality if I'm not with a man. I'm married, and we have kids, and we have a white picket fence.' It's kind of this like a straight version of gay."
As for what Cary has in store for him across the season as his sex life opens up, Kelly joked: "the last six episodes are just full non-stop f******."
The Other Two Season 2 airs two episodes a week on Thursdays on HBO Max.