Ouch! Male Golden Silk Monkey Looking Extremely Uncomfortable Wins Comedy Shot
A picture of a male Golden Silk Monkey that appeared to have landed on a rope in an extremely uncomfortable position has been named the overall winner of the 2021 Comedy Wildlife Photography Awards.
The photo, titled "Ouch!," was taken by Ken Jensen on a bridge that runs over the river Xun in Yunnan, China. Jensen had been on a family holiday in 2016 when he took the picture. Golden silk monkeys roam this forested area and play on the bridge. When Jensen took the photo, this male was showing signs of aggression as he sat on the rope.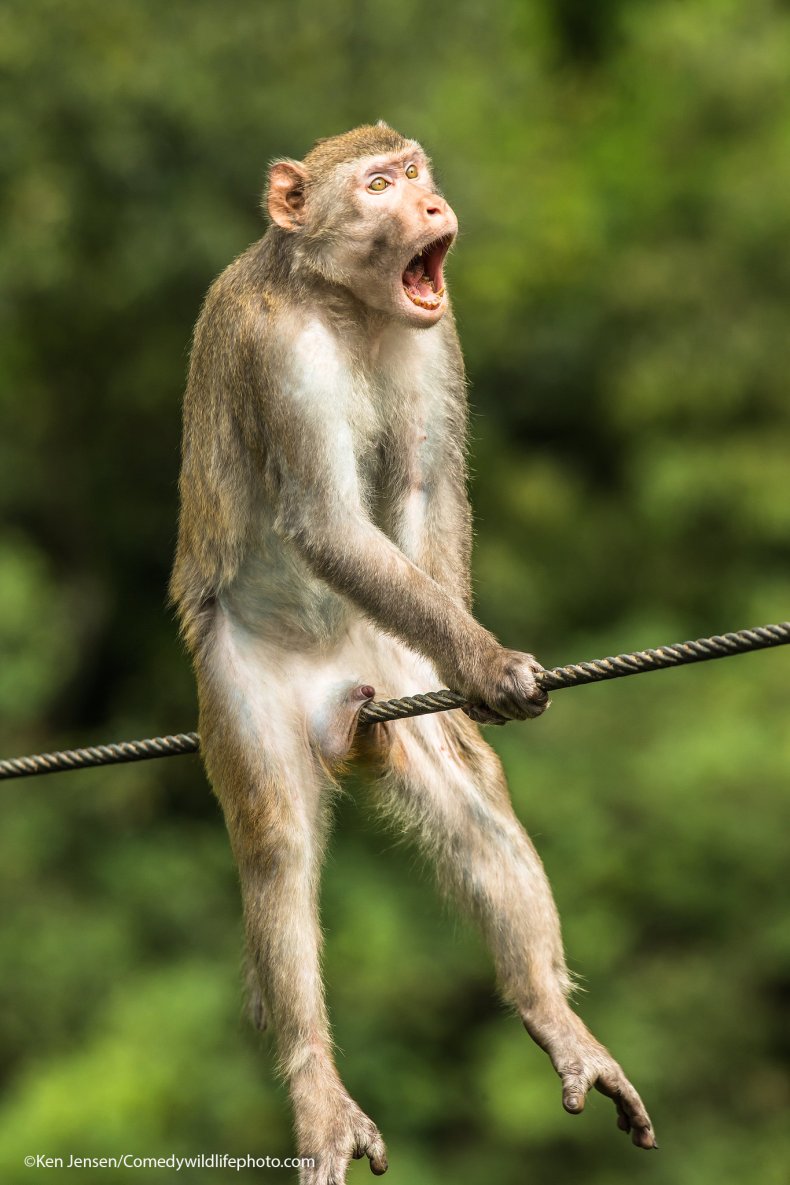 Overall, there were more than 7,000 entries to this year's competition. "I was absolutely overwhelmed to learn that my entry had won," Jensen said in a statement. "Especially when there were quite a number of wonderful photos entered. The publicity that my image has received over the last few months has been incredible, it is such a great feeling to know that one's image is making people smile globally as well as helping to support some fantastically worthwhile conservation causes.
"I would like to say a really big thank you to everyone who has enjoyed or voted for my image and would also like to thank the competition organisers without whom it would not have been possible [...] Finally, I want to thank my wife Min, for the support and encouragement that she provides in my photography adventures."
A picture of a "ninja" prairie dog standing up to a bald eagle was also commended by the awards organizers. The image, taken by Arthur Trevino, was named winner in the Animals of the Land Category Award. In the picture, the eagle appears startled by the little prairie dog. Trevino said the dog managed to escape from the eagle.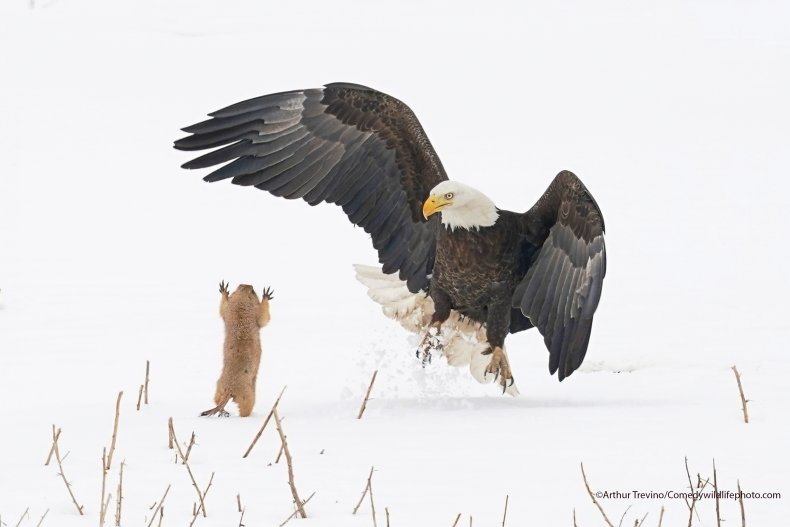 John Speirs won the Affinity Photo People's Choice Award for his picture of a pigeon with a leaf in its face. Chee Kee Teo's shot of a smooth-coated baby otter and his mother won the Creatures of the Water Award, while Vicki Jauron won the Portfolio Award for a series of four photographs showing a young elephant playing in the mud in Matusadona Park, Zimbabwe.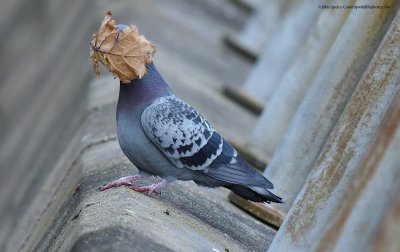 The Comedy Wildlife Photography Awards was founded in 2015 in a bid to focus on the lighter side of wildlife photography. Ten percent of the net revenue from this year's competition is being given to Save Wild Orangutans, a charity that safeguards the species in and around Borneo's Gunung Palung National Park.