'Our Father': How Many Children Does Dr. Cline Have and Where Are They Now?
Our Father is the stomach-turning new true-crime documentary on Netflix about the actions of a now-disgraced fertility doctor, Dr. Donald Cline.
Between 1972 and 1988, Cline, without his patient's knowledge or consent, used his own sperm during artificial insemination procedures. As a result, several of his patients went on to give birth to sons and daughters, believing their husbands or sperm donors were the biological father.
Jacoba Ballard, an only child, one day decided to do a DNA test via 23AndMe, out of curiosity to see if she had any half-siblings, knowing she was conceived via a sperm donor. She was matched with seven half-siblings, instantly raising a red flag as the use of the same donor on more than three occasions went against best medical practices.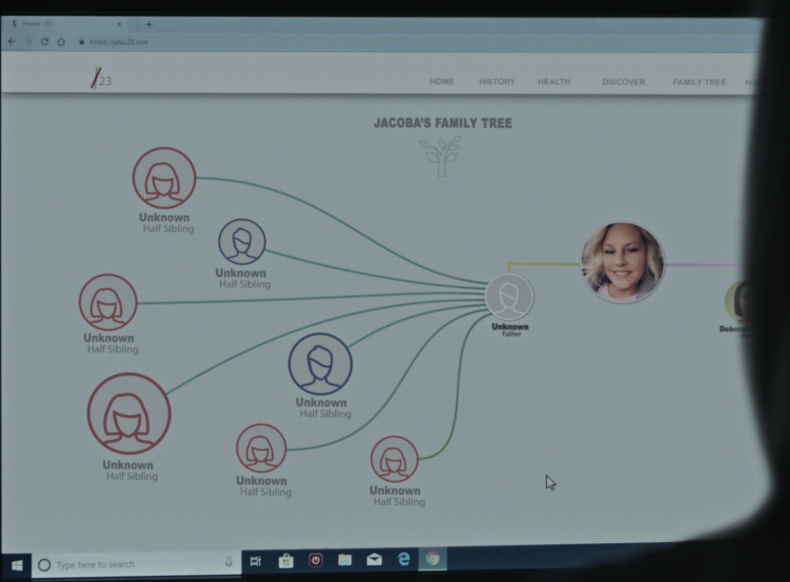 In Our Father on Netflix, Cline's children tell their story, his victims speak out about their pain, and together, the families search for justice.
How many children does Cline have and where are they now? Newsweek has everything you need to know.
How Many Children Does Dr. Donald Cline Have?
Today, Cline has 94 biological children via artificial insemination. If that figure was not haunting enough, at the end of Our Father on Netflix, a title card suggests this figure could be set to rise.
It reads: "As of this production, there are currently 94 Cline siblings and counting..."
Also, towards the end of the documentary, Angela Ganote, a Fox59 reporter who was one of the first to cover the story, urges any woman who has a child and who saw Cline, even if they were not experiencing problems with fertility, that their child takes a DNA test.
So far, Cline's identified children were born between 1972 and 1988, but Cline practiced until 2009, so there is the unfortunate likelihood that there could be many more children out there.
Speaking to The Guardian ahead of the Netflix release, Jacoba Ballard revealed a new sibling had been identified via 23AndMe.
She shared: "We actually had a new sibling pop up the day the trailer dropped."
The trailer for Our Father dropped on in mid-April 2022.
At the time of Cline's trial in December 2017, there were only 22 siblings. That number is now almost 100. Cline was not criminally charged with his actions but was charged with obstructing justice by denying the allegations and received a $500 fine.
When treating his female patients, Cline told them the sperm donors were medical residents (which are temporary positions), using each donor for only three pregnancies. Some patients would also use their husband's sperm.
Cline has never given a reason to explain why he took the actions he did, but some of the children have their own theories ranging from his potential link to Quiverfull, a conservative strain of Evangelical Christianity whose followers believe large families are a direct blessing from God, to racist views. Both of these theories have never been proven.
In a recording of a conversation between investigators and Cline which plays out in Our Father, Cline can be heard stating there was no "sexual connotation" to his actions and he did not use his own semen in a "blasé" way.
He also does not acknowledge the paternity of his 94 children, exclaiming in one recording: "I don't look at these people and consider them to be my children."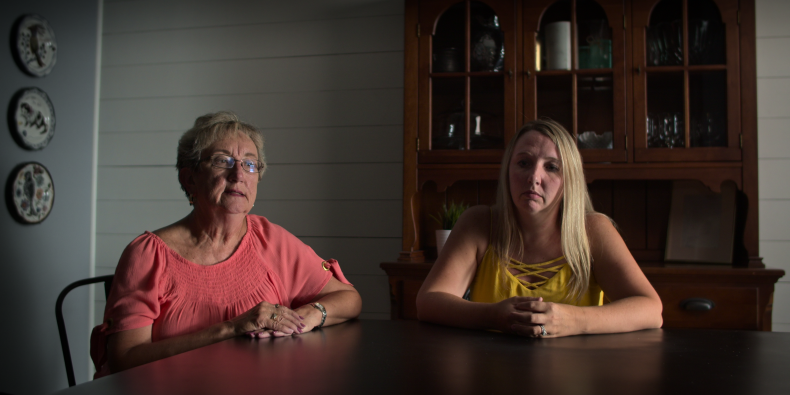 Where Are Dr. Cline's Children Now?
Cline's daughter Jacoba Ballard is the central figure in Netflix's Our Father.
In 2014, when she was 35 years old, Jacoba took a 23AndMe DNA test and when her results came back as having seven half-siblings, she decided to investigate further.
Alongside her siblings, they did a series of ancestry.com searches, constructed family trees, and contacted distant family members, eventually leading them to Cline.
Fearing the worst had come true, Jacoba and a few of her half-siblings met with Cline and the son he shared with his wife. At that meeting, Cline admitted to being their biological father.
In Our Father, Jacoba and several of her half-siblings recount their experience of shock, anger, their ultimate disbelief in finding out the truth, and the search for justice. Appearing alongside Jacoba are Julie Harmon (sibling #14), Matt White (#17), Heather Woock (#22), Lisa Shepherd-Stidham (#33), Jason Hyatt (#48), Carrie Foster (#53), and Alison Kramer (#61).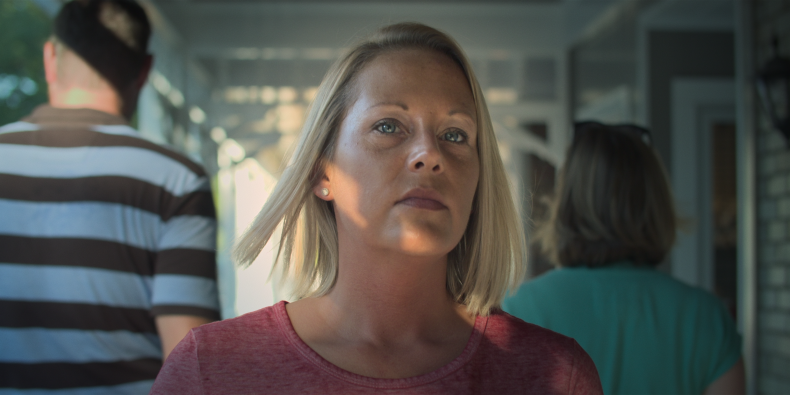 Together, alongside their mothers and other advocates, they successfully campaigned to have laws passed criminalizing Clines' deeds.
Indiana became the first state in the U.S. to make it illegal for fertility doctors to use their own sperm without a patient's consent.
However, today there is still no federal law that makes Clines' acts a criminal offense.
Today, Jacoba Ballard is a mentor for those who have been donor-conceived or "doctor-deceived," she told The Guardian.
She and her siblings also work closely with organizations like Right to Know, who fight for fertility fraud laws.
Ballard with her half-siblings, Heather Woock and Carrie Foster, worked with NPR to create a podcast about their lives, called Sick.
Cline's half-sibling Matt White, whose mother Liz White visited Cline and was inseminated 15 times, today works as a biologist in Indianapolis, reports The Cinemaholic.
Our Father is streaming on Netflix now.