Why Are We So Numb to the Atrocities Being Committed in Aleppo?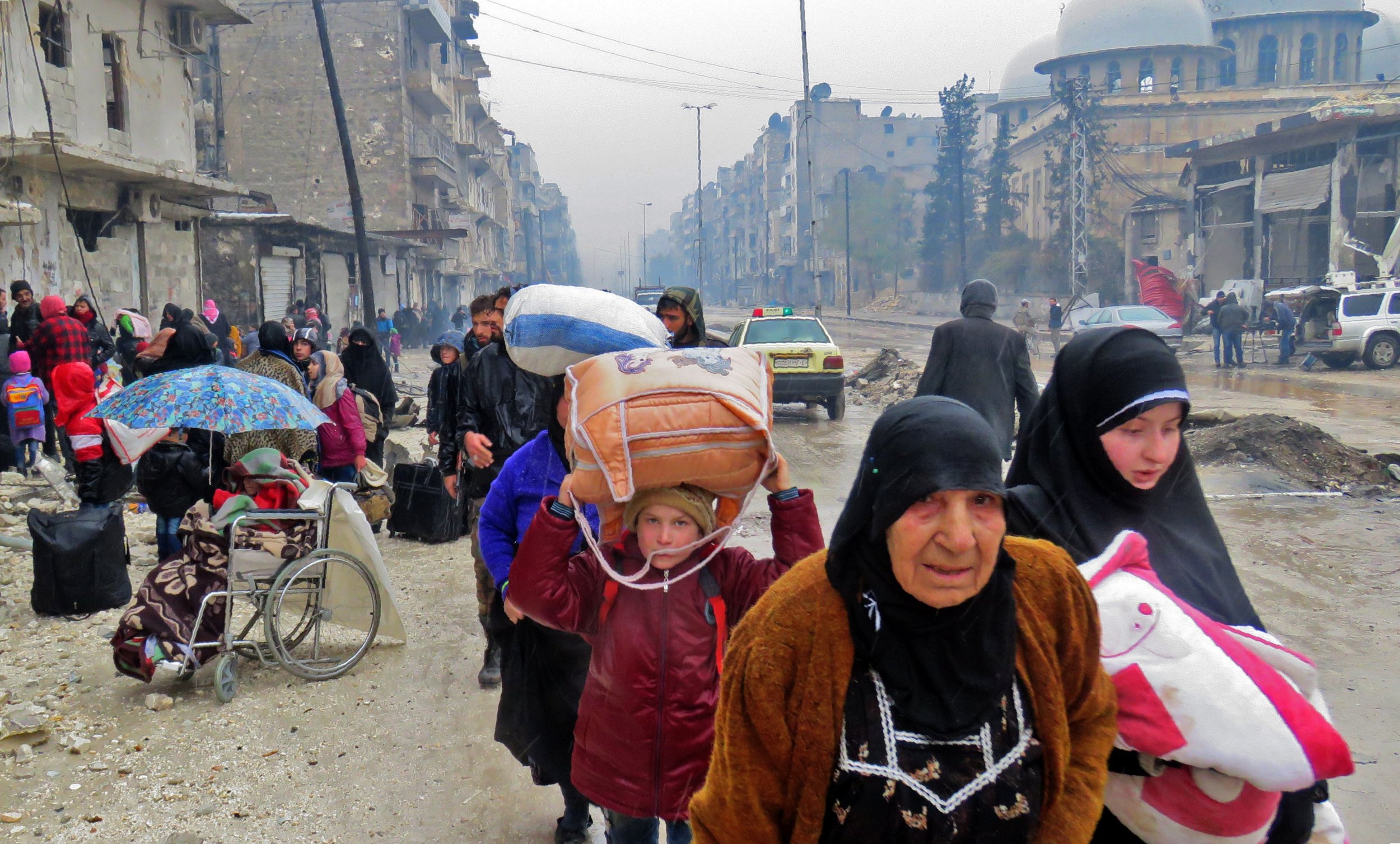 "The famous trucks are here now and we are waiting for it to begin. Take care of my golden boy and don't spoil him too much with your love. Have a great life, we must board the trucks now. Into eternity. Yours, Wilma." This is the text of a letter, recently acquired by the United States Holocaust Memorial Museum from the son of the letter's author. Written only hours before Wilma Grunwald was sent to her death in the gas chambers on July 11, 1944, it took nearly 72 years for the world to discover her final goodbye message.
Today in Aleppo thousands upon thousands of civilians caught on the wrong side of the front lines and in the crosshairs of barrel bombs and rifles are sending their own death notes to the world. For days, Twitter, Facebook, WhatsApp and other social media platforms have been choked by those desperate final calls for mercy as death approaches.
There was always an assumption that if the world had more readily understood what was happening to Wilma Grunwald and the millions like her, that more would have been done to mount a response to save Jewish lives. So great was our collective shame that in the aftermath of that failure, the world vowed "never again" and began constructing an international architecture to animate that sentiment.
Conventions on Genocide Prevention, Refugee Protection, and Universal Human Rights were swiftly put in place in the immediate post-war period. More than 70 years later, those assumptions about our better nature and the strength of those pledges to help mount a response are being put to an extreme test inside Syria—a test we are failing.
U.S. Ambassador Samantha Power emotionally questioned Russian, Syrian and Iranian representatives to the United Nations this week about their response to the bombardment and systematic targeting of civilians inside Aleppo, asking "Have you no shame?" The lamentable response is resolutely "no," but mustn't that same question be put to all of us as well?
How have we fallen so far from the building of museums and memorials to the Holocaust and victims of other genocides and mass atrocities that we can so callously ignore that history being rewritten in the blood of a new generation of victims before our eyes? What has changed?
For one, that foundational assumption of genocide prevention that knowing more empowers us, and necessitates us, to do more, is proving patently false in the digital age. The competition for our attention in an always-on, reality-TV media environment has in many ways numbed us to the gravity of the crimes that are unfolding in Syria today.
The personal goodbyes from those trapped inside Aleppo's kill zone are scrolled over in a flick and compete with far more "likable" and "retweetable" posts from more digitally savvy content providers.
Second, the complexity of the actors and the crimes they are committing in Syria don't lend themselves to facile slogans or 140-character missives. We can identify the innocent civilians, but the perpetrators are so often less clearly identified and their motives even more opaque. As a result, many Americans who might otherwise be doing more to demand an American-led response emerge perplexed and unable to see the U.S. security interest in this slaughter or its attendant consequences.
Further complicating this tragic narrative is the specter of fake news compounded with the government spin machines that are helping to divert the story away from the immense human cost of this conflict. Russia has framed its nearly 18-month involvement in Syria as part of a coalition effort to roll back the terrorist threat, including that from the Islamic State militant group (ISIS). But groups like the Syrian Observatory for Human Rights reported before the current siege of Aleppo that Russian bombing has killed nearly three times the number of Syrian civilians and opposition members than ISIS fighters.
And Syria's own ambassador to the United Nations, in fending off Samantha Powers' shaming, brandished his own "evidence" of an alleged Syrian soldier tenderly offering "help and support" to an elderly grandmother being evacuated from Aleppo this week, only for it to emerge hours later that the cropped photo was that of an Iraqi soldier taken six months ago in Fallujah, Iraq.
In the battle for the truth about Syria, the only real losers, as they always are, are the civilians, expressed poignantly on Twitter this week by Abdul Alhamdo, a schoolteacher in Aleppo, who posted on Wednesday: "The last message. Thanks for everything. We shared many moments…the Assad militias are maybe 300 meters away, no place to go. It's the last of days."
It hasn't taken us 70 years to discover Abdul's final message. But it may take us that long to understand why we didn't do more to stop it.
Cameron Hudson is the director of the Simon-Skjodt Center for the Prevention of Genocide at the United States Holocaust Memorial Museum. Twitter: @CPG_USHMM