'Outercourse' Argument Rejected, Brock Turner Loses Sexual Assault Conviction Appeal
A California appeals court upheld Brock Turner's sexual assault conviction yesterday, after his lawyer argued last month that he intended to have "outercourse" rather than intercourse with the victim.
On Wednesday, a three-judge panel at San Jose's 6th District Court of Appeal ruled that there was "substantial evidence" that the former Stanford student received a fair trial, reported NBC News and The Associated Press. The decision means that Turner will now be registered as a sex offender for life.
Turner was arrested in 2015 after two students at an on-campus Stanford University fraternity party saw him sexually assaulting a drunk and unconscious woman outside the venue. A year later, Turner was found guilty of sexual penetration of an intoxicated person, sexual penetration of an unconscious person and assault with intent to rape.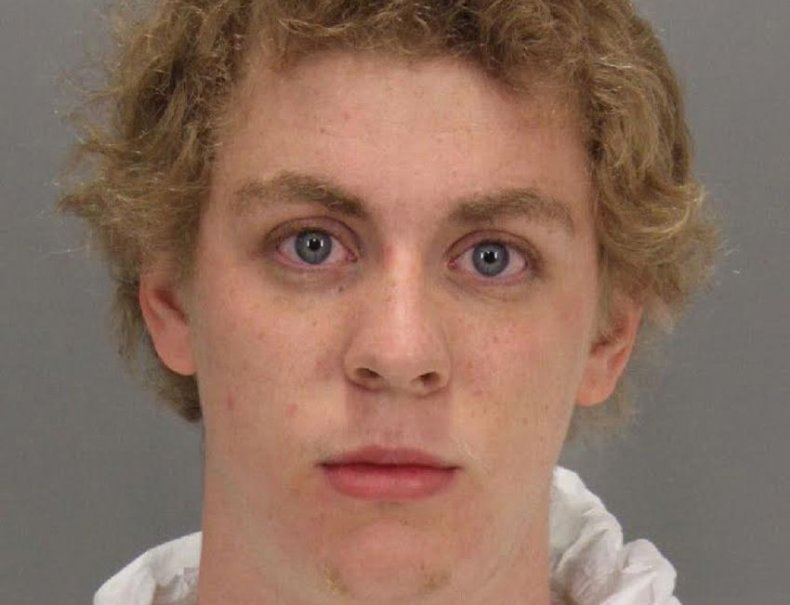 During the trial, his victim—known as Jane Doe—told the court, in graphic detail, about the night in question, when Turner raped her behind a dumpster.
"My independence, natural joy, gentleness, and steady lifestyle I had been enjoying became distorted beyond recognition," she said, according to BuzzFeed.
"I became closed off, angry, self-deprecating, tired, irritable, empty. The isolation at times was unbearable. You cannot give me back the life I had before that night either."
Despite prosecutors' push for a six-year jail term, Turner was sentenced to six months and only served three before he was released on good behavior. At the time, then Vice President Joe Biden sympathized with the victim and publicly offered his support to her and her family.
The judge, Aaron Persky, was widely criticized for the lenient sentence. After a rare recall campaign led by voters, he was removed from office earlier this year. The move marked the first time a California judge had been recalled in 86 years.
In June, Turner's lawyer, Eric Multhaup, argued at a hearing appeal that Turner did not intend to rape his victim as evidenced by the fact that he was fully clothed during the incident. He described Turner's actions as "outercourse," citing witness accounts that stated that his client was found on top of a half-naked female "violently thrusting but fully clothed."
Multhaup also accused the jurors of using "speculation" to fill "in the blanks" in the prosecution's case.
"I absolutely don't understand what you are talking about," Justice Franklin Elia told the lawyer during the hearing. "Intent is rarely proved by direct evidence…. You can't surgically remove things and look at them separately."
In Wednesday's judgment, Elia noted that Turner had attempted to flee the scene when confronted by the two graduate students who found him committing the crime. "He did not explain or defend himself to them," Elia wrote. "And he lied to police about running."
Multhaup did not immediately respond to Newsweek's request for comment.