Brock Turner Only Wanted 'outercourse' According to His Lawyer in Appeal Case
A lawyer for Brock Turner has argued his 2016 conviction for sexual assault should be overturned as the former Stanford University swimmer merely wanted "outercourse" and not intercourse with his victim, according to reports.
Eric S. Multhaup argued at an appeal hearing in San Jose that, as Turner was fully clothed when he was found with his intoxicated victim outside a fraternity party in 2015, his client had no intention of rape, reports the Mercury News.
Turner was found thrustingagainst the partially clothed unconscious woman behind a dumpster by two other students.
Multhaup used his "outercourse" argument to suggest the jury could not have found him guilty of attempted rape being all reasonable doubt, claiming they "filled in the blanks."
"I absolutely don't understand what you are talking about," Justice Franklin D. Elia told the lawyer during the 30-minute session.
"Intent is rarely proved by direct evidence," Elia added: "You can't surgically remove things and look at them separately."
Justices Elia, Adrienne Grover and Wendy Duffy will now have 90 days to make a decision on the appeal.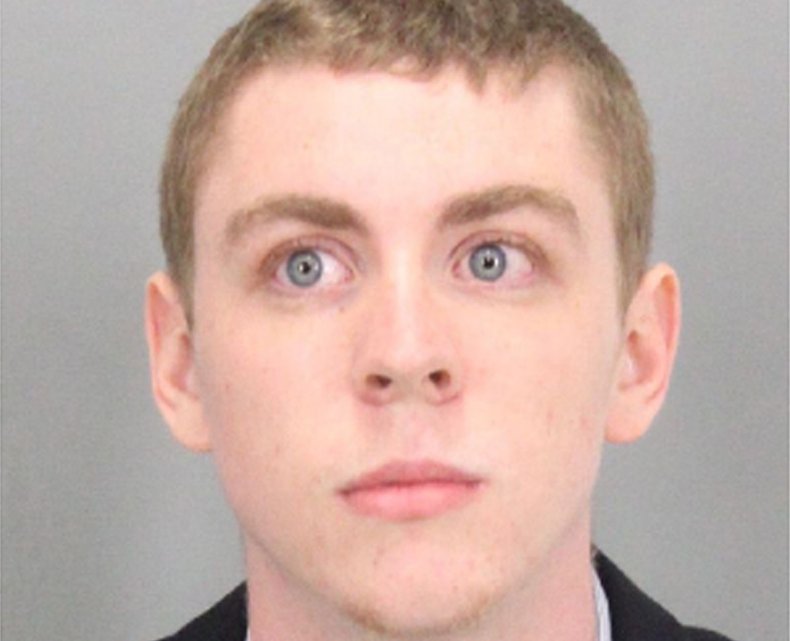 Turner, who has since returned to his hometown of Ohio where he was required to register as a sex offender for the rest of his life, was not present during the proceedings, reports ABC 7.
In a case that gained worldwide attention, Turner only served three months of a six-month sentence after being found guilty of intent to commit rape, penetration of an intoxicated person and penetration of an unconscious person.
The sentence was seen as too lenient by protesters and campaign groups, with former U.S. Vice President Joe Biden offering support for the victim amid the outrage.
The judge who handed down the 6-month sentence, Aaron Persky, was eventually recalled from the bench in a rare move.
The removal of Persky was the first time in 86 years that voters had recalled a judge in the state of California.
Michele Dauber, the Stanford law school professor who spearheaded the campaign to recall Persky, said of the latest argument in Turner's case: "Now, he has a brand new story."
"It's inappropriate to ask the appeals court to substitute its judgment for the jury," she added.