'Outrageous': Global Anger at Trump Admin Buying up COVID-19 Drug Supply
Public health experts in the U.K. and Australia have expressed alarm at the move by the U.S. to purchase almost the entire global supply of a drug to treat the coronavirus.
Remdesivir, made by Gilead was originally trialled during the Ebola epidemic and is the first drug that has been approved by licensing authorities in the U.S. to treat COVID-19 after trials showed that it helped some recover from the disease more quickly.
The Trump administration has purchased more than 500,000 doses, which is all of Gilead's production of the drug for this month and 90 percent of its projected supply for August and September. It is made under patent to Gilead, at a cost of around $3,200 per treatment of six doses for richer countries.
However the move by the U.S. to buy almost all stocks has angered Andrew Hill, senior visiting research fellow at Liverpool University, especially as the drug was one of two tested in the U.K. which now may not get access to remdesivir until October.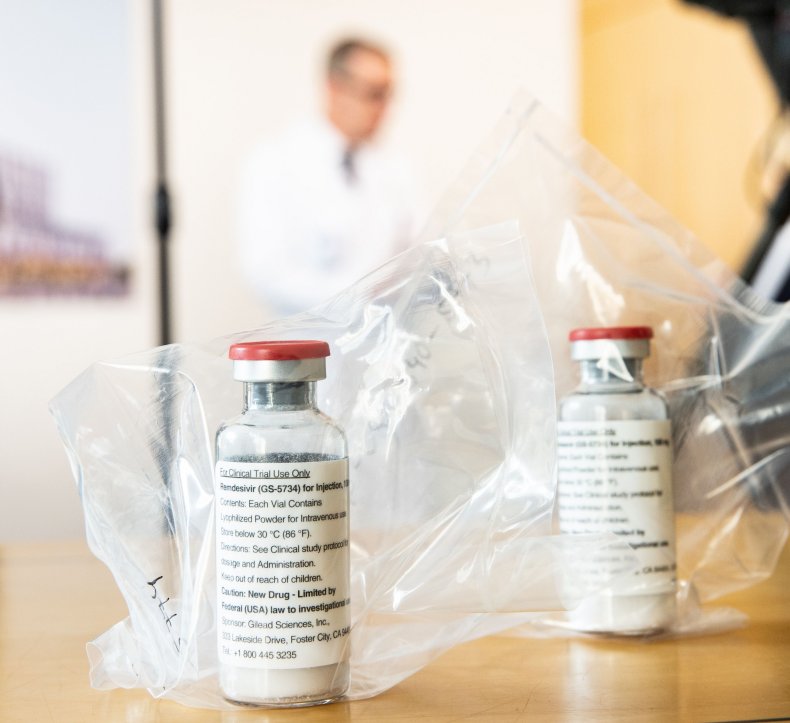 He believed the drug could get patients out of hospital more quickly, could improve survival rates and free up the country's National Health Service (NHS).
"They've got access to most of the drug supply, so there's nothing for Europe," he told The Guardian.
"This is the first major approved drug, and where is the mechanism for access?"
"Once again we're at the back of the queue," he said, adding, "imagine this was a vaccine. That would be a firestorm. But perhaps this is a taste of things to come."
Britain's business minister Nadhim Zahawi took a veiled swipe at the move by the U.S. telling Sky News: "It's much better to work together than to work to undermine each other, so we'll continue in that spirit."
"By attempting to compete, I think we ultimately undermine all of our strategies," he added.
Peter Horby, who chairs the British government advisory panel New and Emerging Respiratory Virus Threats Advisory Group (Nervtag), said it was important there was fair pricing and access of drugs proven to fight the coronavirus.
"That's part of the fair access question. The trial that gave the result that allowed remdesivir to sell their drug wasn't just done in the U.S., there were patients participating through other European countries, in the U.K. as well, and internationally, Mexico and other places, he told the BBC's Today program.
"And I wonder how they would feel knowing now that the drug is going to have restricted availability in their own country and would they have volunteered for that trial if they had known that?"
Meanwhile in Australia, public health expert Deborah Gleeson told SBS News that the move by the U.S. was "outrageous."
"It's a very concerning precedent because if we see the vaccine coming from a U.S. company, we're likely to see the same type of behavior and hoarding by the U.S. and other developed countries."
"With a pandemic like COVID-19, the problem won't be solved until it's sold for the whole world," added Gleeson, a public health lecturer at Melbourne's La Trobe University.
Newsweek has contacted Gilead and the White House for comment.
The U.S. health and human services secretary, Alex Azar said in a statement his administration wanted to "ensure that any American patient who needs remdesivir can get it.
"The Trump administration is doing everything in our power to learn more about life-saving therapeutics for COVID-19 and secure access to these options for the American people."