Nearly 200 Wisconsin Cops Fired From Past Law Enforcement Jobs Still Work as Police
Nearly 200 Wisconsin police officers who were previously fired, resigned in place of termination, or quit before the end of internal investigations currently hold positions in state law enforcement, according to Wisconsin Department of Justice data obtained by the Wisconsin Center for Investigative Journalism's WisconsinWatch.com.
In its report, the Center received data showing that more than 1,000 state officers had been fired or resigned before termination over the five-year period since the state started tracking this data around in 2017. This means roughly 20 percent of those officers have maintained careers in the service despite their past transgressions.
Wisconsin Watch reporter Peter Cameron, who also serves as managing editor of the nonprofit investigative outlet The Badger Project, found one listed officer who was accused of engaging in multiple drunken bar fights and another who allegedly sent "lewd" photos to a female officer on multiple occasions.
One of the officers, Jacob Ungerer worked for the New Berlin Police Department. Ungerer was banned from a local bar in 2016 after officers were called following a drunken fight, according to police reports. He was involved in a similar incident in 2018 and that same year was riding as a passenger with another officer when the duo were pulled over under suspicion of drunk driving. Ungerer was fired from the force, only to join the Middleton Police Department.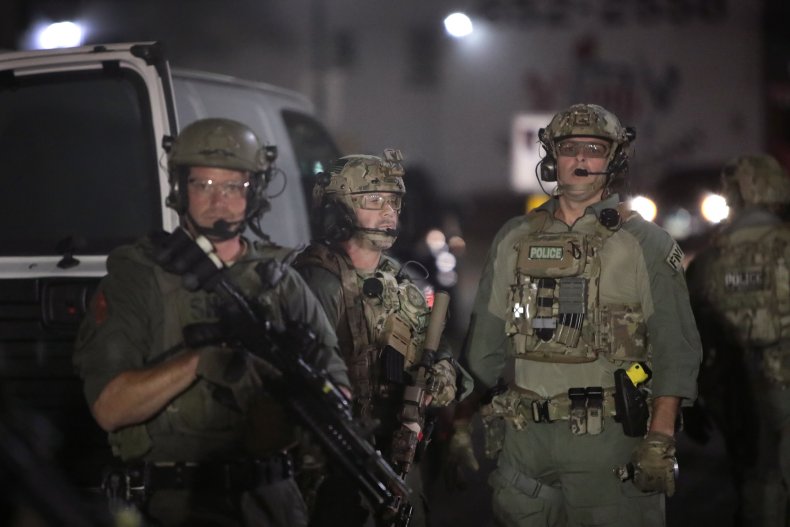 The Middleton Police Chief told Wisconsin Watch Ungerer "made some changes in his personal life all in hopes of preventing making further mistakes," adding that he completed his 18-month probation without any negative incidents.
The other officer identified was alleged harasser former Dane County Sheriff's Deputy Ben Dolnick. Wisconsin Watch reported that a female officer accused him of sending "inappropriate messages and photos." Another said he sent inappropriate messages when he was "drunk." An internal investigation found Dolnick had violated workplace rules as well as officer's code of conduct. However, he resigned prior to the investigation's completion. Wisconsin Watch reported he has since taken a job with the Elm Grove Police Department.
That department's chief James Gage told Wisconsin Watch that it "conducted a thorough investigation which substantiated that there was no wrongdoing committed by Officer Dolnick," adding that "he has been an excellent officer and an asset to our department."
Data and research on the issue of police misconduct had previously been narrow, especially prior to the murder of George Floyd, with some states still not even tracking the statistic. However, an April 2020 study by the Yale Law Journal that analyzed 100,000 Florida cops over a 30-year period found that previously fired officers were more likely to be fired from their next job or receive complaints of "moral character violations."
Newsweek contacted the Wisconsin Department of Justice to confirm the figures reported by Wisconsin Watch but did not receive a comment in time for publication.
Correction (8/25/2021, 6:40 p.m.): An earlier version of this article misidentified the police station. Newsweek regrets the error.