Over 60 Emaciated Dogs, One Dead, Found in North Carolina Kennel
Over 60 emaciated, dehydrated dogs were found in inhumane conditions from a dog breeder in North Carolina. One dog already deceased was found at the property.
In a Facebook post on January 28, Currituck County Government said officers had rescued 47 adult dogs and 14 puppies from unsanitary and inhuman conditions at the Bentwood Labradors site in Moyock, North Carolina.
Images accompanying the social media post showed the dogs being taken in by staff involved in the rescue.
Currituck County Government said that they had partnered with Currituck Animal Shelter for the operation.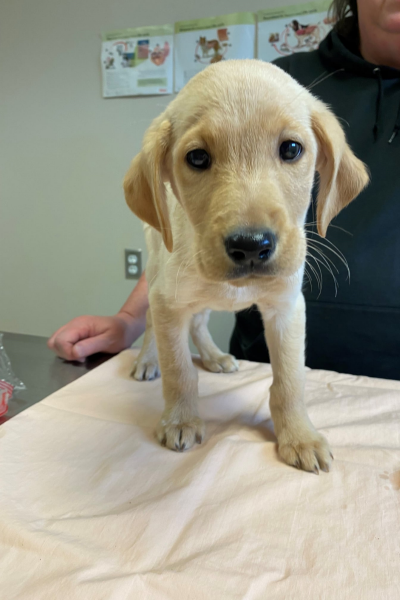 Several of the rescued dogs were found in such a poorly state that urgent medical attention was required. Charges were brought against the owner of the dogs, who was not named.
The American Society for the Prevention of Cruelty to Animals (ASPCA) said that around 6.3 million pets enter shelters in the United States every year, of which 3.1 million are dogs. According to the FBI's National Incident-Based Reporting System, there were over 1,700 cases of animal cruelty in the U.S. in 2020.
Subsequent updates on the rescue operation in Currituck were posted to Facebook by the Currituck Animal Shelter. They showed several of the dogs that were given emergency medical treatment at the Roanoke Island Animal Clinic after the rescue. The shelter said the animals were dehydrated, lethargic and emaciated.
Donations from the community given to the animal rescue group in response to news of the rescue had meanwhile flooded in in recent days, Currituck Animal Shelter said on Monday (January 31.)
"We are grateful for the support that we are receiving to help care for these dogs. We have received so much dog food that we do not have space to store anymore," the shelter said in the post.
Some of the rescued dogs are now being put up for adoption by the shelter, which said they had received a number of inquiries related to adopting one of more of the animals.
A later update posted to Facebook by the county government thanked members of the public for the "tremendous outpouring" of support. "Many dogs brought in were very underweight and many have dental health issues and other concerns," it said. "None of the dogs are house trained. Anyone interested in adoption must understand that it will take some time for these dogs to recover to full health and be trained for a home environment. But they are very friendly and could make great pets once they regain their health."