More than six in 10 Americans believe U.S. troops will have to return to Afghanistan less than a month after President Joe Biden withdrew all military personnel from the country, according to a new poll.
The survey, which was released by Quinnipiac University on Tuesday, found that 62 percent of respondents believe American troops will eventually be sent back to Afghanistan to fight terrorism, while 28 percent disagreed.
That view was held by a majority of Americans across party lines. According to the survey, 83 percent of Republicans, 65 percent of independents, and 52 percent of Democrats believe the U.S. military will again be active in Afghanistan.
"'The pullout is over, but boots will be back on the ground eventually,' predict voters, who clearly see a looming terrorist threat churning in the cauldron that is Afghanistan," Quinnipiac University Polling Analyst Tim Malloy said in a statement.
However, the poll also found that nearly 70 percent of Americans believed pulling out troops was the right thing to do to end the war, while 54 percent said they approved of Biden's decision.
Nonetheless, the president's performance ratings on foreign policy dropped significantly following the withdrawal.
Only 34 percent of respondents approved of Biden on foreign policy, while 59 percent disapproved, according to the poll. That's compared with 44 percent approval and 44 percent disapproval in August. In total, just 42 percent of participants now say they approve of Biden's overall job performance while 50 percent disapproved.
The survey was conducted from September 10 to 13 using a sample of 1,210 U.S. adults. The margin of sampling error is plus or minus 2.8 percentage points.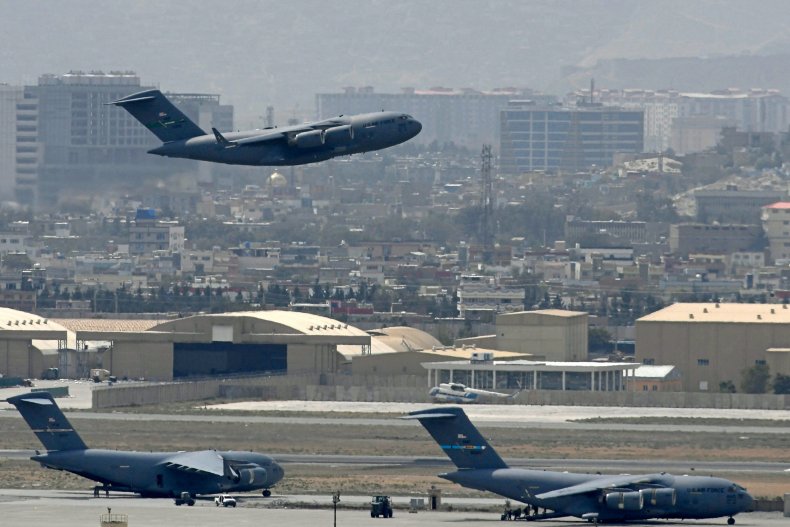 Biden completed the withdrawal of American troops from Afghanistan on August 31, two weeks after the Taliban seized control of the country and sent the U.S. and other nations into a chaotic flurry of evacuations. In the final days of evacuations, 13 U.S. service members and over 170 Afghans were killed when ISIS-K attacked the airport in Kabul.
Though the president came under intense scrutiny amid threats of additional terrorist attacks and fears that U.S. citizens and allies would be trapped under a strict Taliban rule, he vehemently defended his decision to withdrawal forces.
"I was not going to extend this forever war, and I was not going to extend a forever exit," Biden said in an address from the White House on August 31. "We succeeded in what we set out to do in Afghanistan over a decade ago. It was time to end this war."
"If you're 20 years old today, you've never known an America at peace," he added. "As we close 20 years of war and strife and pain and sacrifice, it's time to look to the future and not the past."