Over $6.5 Million in Fake Dollars Seized From Russian Plane at Philadelphia Airport
U.S. Customs and Border Protection (CBP) officers at Philadelphia International Airport on Tuesday seized over $6.5 million in counterfeit money that came from Russia.
The fake money was supposed to arrive at an address near Chicago, the CBP said in a statement on Thursday. The agency added that the counterfeit currency arrived in five parcels in international cargo from Russia and has now been turned over to Secret Service agents.
The seized notes were marked as prop money, which federal law considers counterfeit currency, even though the notes looked like authentic U.S. currency, according to the CBP.
"This is an outstanding interception by Customs and Border Protection officers of an alarming amount of restricted currency that may be altered to look authentic and potentially used to hurt our nation's most vulnerable citizens," said Edward Moriarty, CBP's acting area port director in Philadelphia.
"CBP remains committed to working with our law enforcement partners in our collective efforts to interrupt financial scams," he added.
The Secret Service says counterfeiting money is a lucrative business because it's typically used to finance such illegal activities as fraud, narcotics, smuggling and terrorism and to attack financial systems in the country, the CBP said.
Newsweek contacted the CBP for further information but didn't receive a response before publication.
On September 7, the CBP seized another batch of counterfeit money—nearly $100,000 in fake euros and dollars—that was also shipped as international air cargo from Russia and was meant to arrive near Chicago. Philadelphia CBP officers placed a hold on the parcel, which originally arrived August 19.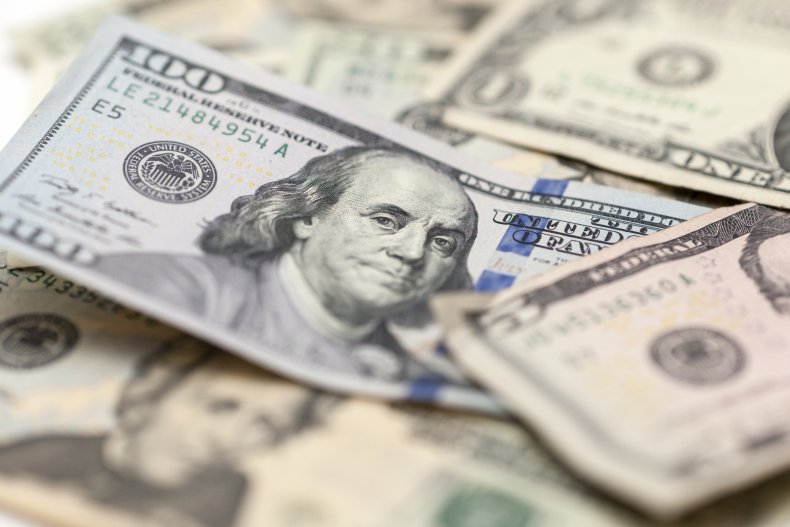 Large sums of real U.S. money have been seized before being transferred across borders. In July, authorities seized $465,755 in undeclared cash at the Presidio, Texas, port entry, according to Border Report. The CBP said two bus drivers were arrested after the bundles of money were found behind the vehicle's restroom. The bus was reportedly headed to Mexico.
In April, two women in Tennessee were caught trying to use a fake $1 million bill to pay for a number of gift cards at a Dollar General store in Maryville, Knoxville.
When both women were confronted, they said they were unaware that the bill was fake and that they received it in the mail from a church, without providing information about the church. A store employee reportedly called authorities because there are no $1 million bills in U.S. currency.