Roe v. Wade Being Overturned Will Harm Black Women the Most
Abortion rights in the U.S. are facing the biggest threat since the Supreme Court established a woman's constitutional right to terminate a pregnancy with its landmark Roe v. Wade ruling in 1973.
On December 1, the high court is set to hear arguments in Dobbs v. Jackson Women's Health Organization, a case in which Mississippi is seeking to revive a 15-week abortion ban blocked by lower courts. The state raised the stakes by explicitly asking the court to overturn Roe.
Advocates warn that if the court—which has a 6-3 conservative majority—overturns or guts Roe, it is Black women who will pay the highest price.
But Roe "has never been the promise for women of color, especially women of low income, that people celebrated in 1973," Marcela Howell, the president and CEO of In Our Own Voice: National Black Women's Reproductive Justice Agenda, told Newsweek.
She pointed to the Hyde Amendment, first introduced by abortion foe Rep. Henry Hyde in 1976, to withhold federal Medicaid funding for abortions unless a woman's life is in danger or the pregnancy is the result of rape or incest.
Roe "should be considered the floor in terms of abortion care, not the ceiling," Howell said. "Where white women saw it as the ceiling and this great celebration, Black women did not."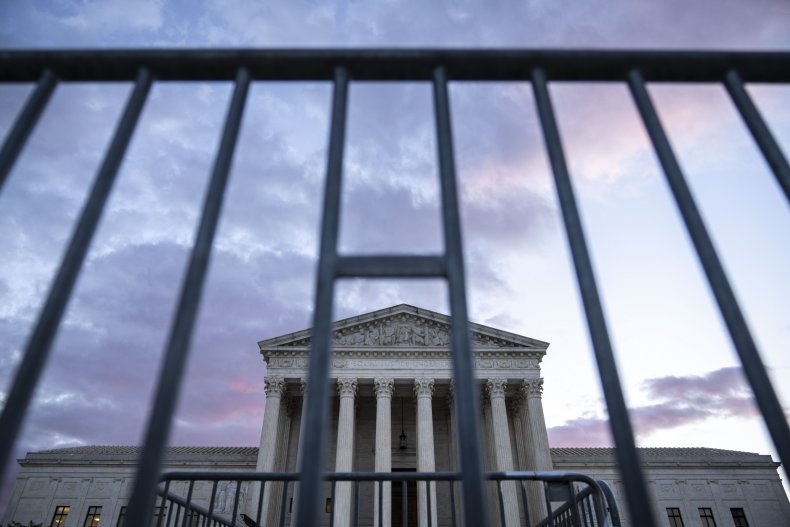 She and other advocates are alarmed by the prospect of a massive swath of the U.S. imposing sweeping abortion bans if Roe falls that would force women to travel long distances to obtain procedures in states where it remains legal.
Some 26 states are certain or likely to ban abortion if Roe falls, according to the Guttmacher Institute, a research organization that supports abortion rights.
Abortion bans are "racist and misogynistic and harmful to families throughout the country," said Michelle Colon, the co-founder of SHERo Mississippi who fights to defend Black women's reproductive rights. But she said she and other activists have been preparing for Roe to fall "for a long time."
"While the rest of the country is playing catch-up, Mississippi has been pretty much in a post-Roe climate for some time now," she told Newsweek.
Mississippi is one of a dozen states, most of them in the South, with so-called "trigger" laws that would immediately ban abortion in all or most cases if Roe no longer applies. A woman in Mississippi would then have to travel almost 500 miles and cross several state lines to obtain an abortion, according to Guttmacher's interactive map.
Roe's demise would lead to abortion access for "basically the entire South being wiped out," said Laurie Roberts, who runs the Mississippi Reproductive Freedom Fund and Yellowhammer Fund.
"When you talk about the South, you're talking about Black folks and abortion access, because this is where we live," she told Newsweek, noting that the majority of the country's Black population live in Southern states.
"Low income people are always disproportionately impacted by abortion bans, and Black and brown people are more likely to be low income.
"When you factor in that Mississippi is one of the poorest states in the United States and that many Black people in the state of Mississippi live in the Mississippi Delta, which is the poorest area in the poorest state, you're talking about barriers upon barriers already, just in terms of money."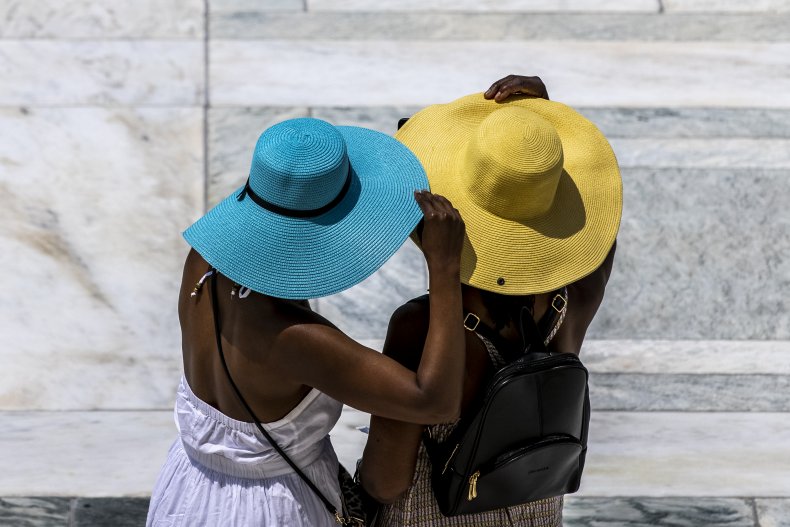 The advocates also noted that those seeking abortions would also face additional challenges, including taking time off work, sorting out childcare and securing transportation.
"All of those kinds of things a poor woman in the United States has to go through in order to get what is currently a legal procedure and most of that burden falls on women of color," Howell said.
"They have to decide what's going to be on the chopping block, right?" Colon said. "They have to scrounge up money... So they have to figure out, do I not pay my utility bills? Do I skimp on groceries this month, in order to drive a couple 100 miles outside of my state to get a procedure that is less invasive than a tonsillectomy or tooth extraction? That's how it disproportionately affects Black and brown individuals."
Black people already face barriers in employment, Roberts said. "To then be like, oh, I need to go on this cross-country trip to get my abortion that may take me three or four days. You know, it's just so undoable."
She said a glimpse of what's to come is already being felt after a Texas law that bans most abortions at about six weeks, before most women know they are pregnant, was enacted in September.
Texas Rep. Jasmine Crockett told Newsweek that the Supreme Court allowing the restrictive law to take effect was a "signal that this particular makeup of the court may actually ignore precedent that has been on the books since before I ever entered this world." The high court heard arguments in a challenge to that law on November 1, but has not yet ruled.
In the weeks since it went into effect, women from Texas have flooded into neighboring states to end pregnancies after the six-week cutoff. "You got Texas coming as far as Alabama to get an abortion, so that's the impact of just one state," Roberts said. "And it will be multiplied."
Organizations that provide financial assistance to those unable to afford abortions are likely to be stretched even thinner if people have to also cover the cost of travel and overnight stays. "We already can't fulfil the needs of the people who call us," she said. "We turn people away very month."
That may prompt some to purchase abortion pills online and seek to terminate pregnancies, Roberts said. "You're talking about possibly being criminalized for doing that, and that always falls disproportionately Black and brown bodies," she added.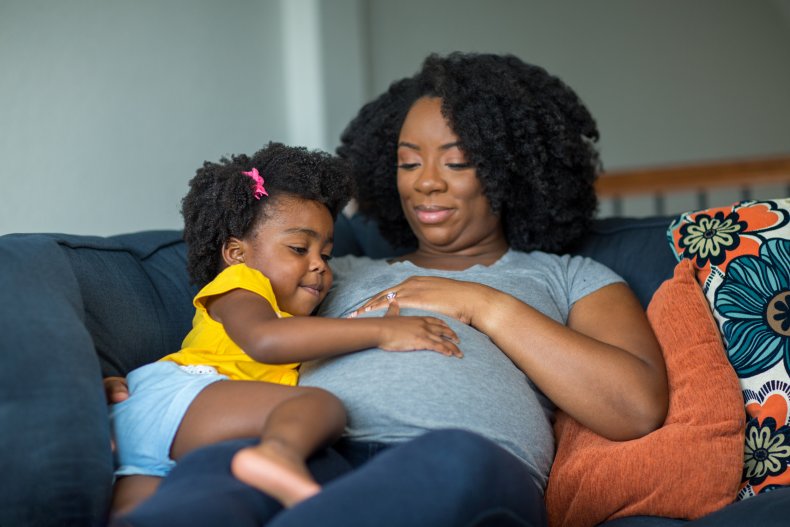 A recent report from National Association of Criminal Defense Lawyers (NACDL) sounded the alarm about the wave of expansive prosecutions that will likely follow any significant curtailment of Roe, targeting women who seek abortions to extreme criminal penalties. The report warns that it poses a greater threat to those who are already vulnerable to overpolicing and mass incarceration, including poor women, Black women, and other women of color.
"Our system tends to disproportionately prosecute and go after people of color," Lindsay Lewis, one of the report's co-authors, told Newsweek.
Studies have shown that Black women have abortions at disproportionately high rates, which in recent years have fueled a Black anti-abortion movement that argues abortion is tantamount to "Black genocide."
But Howell notes that those arguments ignore the social, health and economic disparities that are driving those rates.
Black women also lead the nation in maternal mortality rates, Howell said, a figure that is sure to climb if Roe falls. And she added that research has shown that women who have no choice but to carry a pregnancy to term "fall deeper and deeper into poverty."
"We've asked Black women: what are the things that you think about before deciding to start a family or to expand your family?" Howell said.
"What Black women have listed as a top priority for them are things like having access to quality food, ensuring that they have access to clean water, they list things like racism in this country, they list things like over-policing in their communities.
"There are so many different things that come into play, healthcare services is only one of those. And this is a country that consistently does not acknowledge the burden that racism plays on Black women and pregnancy."