Overwatch 2: How to Merge Your Overwatch 1 Account
Overwatch 2 is right around the corner, and that means it's nearly time to say goodbye to the original Overwatch as we know it. Luckily, that doesn't mean you have to start all over from scratch when it comes to skins and in-game progress. You'll be able to merge your Overwatch 1 and Overwatch 2 accounts to make sure you take advantage of the new game's cross-progression system.
Overwatch 2's cross-progression mechanics allow you to continue unlocking new items and improving your ratings no matter what platform you play on. So whether that means you play at home on PC or on the go with Wi-Fi on Nintendo Switch, you'll continue to match the same progress on the same profile. However, you have to make sure you merge your account to ensure all of this can take place.
But it's not immediately obvious how to do this in the world of Overwatch. You may still be unaware that the requirement is there. If that's the case and you don't know how to approach this merge, worry not. We've got your back. Here's how to merge your accounts in Overwatch 2.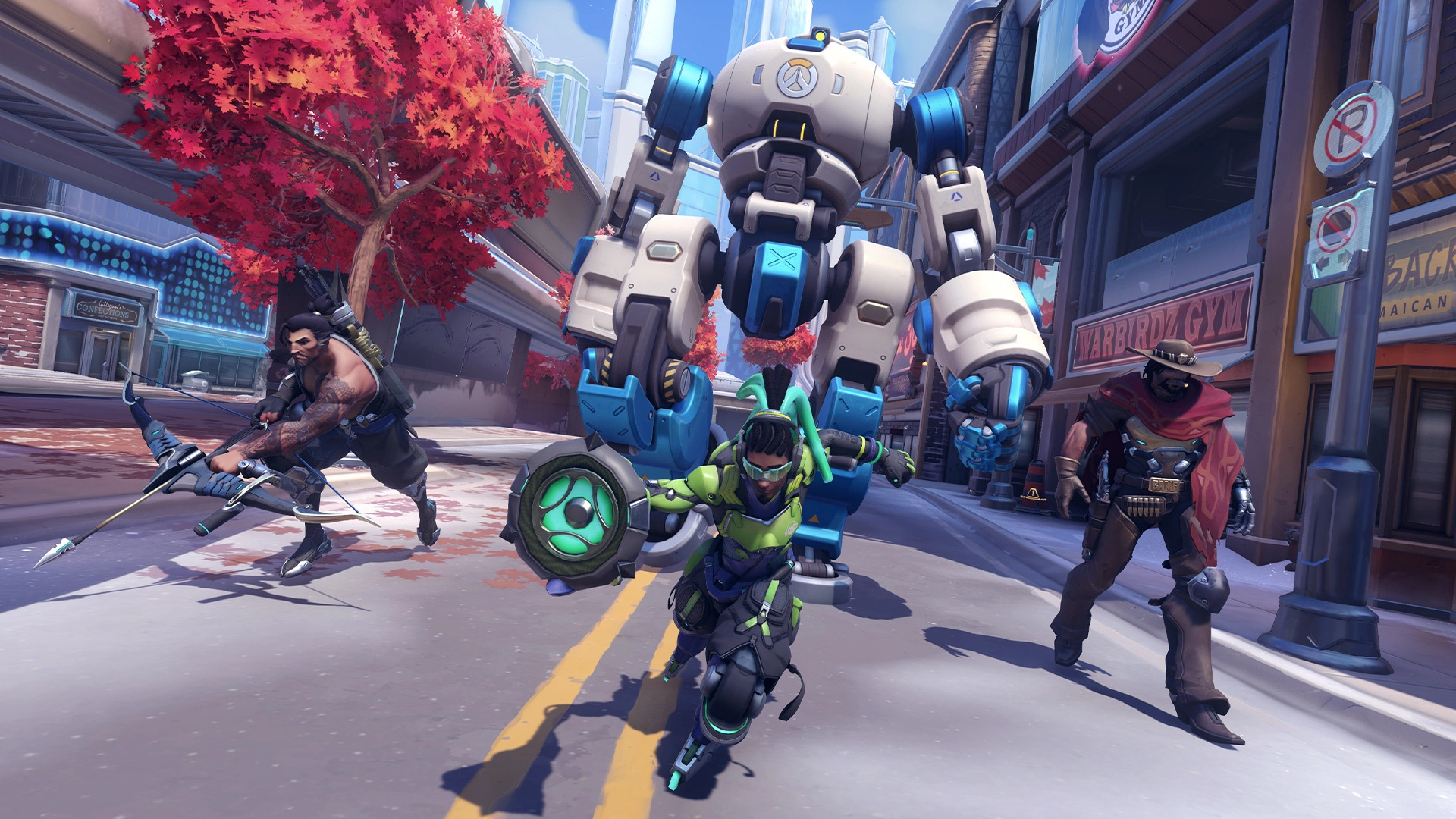 How to Merge Overwatch 1 and Overwatch 2 Accounts
The process for linking accounts between Overwatch 1 and Overwatch 2 is quite the simple one. But it's prudent to not make any mistakes, as you won't have another shot without a one-year waiting period to do this all again should you have any issues.
Boot up your console version of Overwatch.
Log in using your desired profile to merge.
Link your Battle.net account to your console game profile. If you've already done this, just skip to Step 8.
Choose "Options" at the menu.
Find the "Link Account" tab.
Scan the QR code when prompted with your mobile device.
Create a Battle.net account or log in with an existing one.
Using your console profile, choose Account Merge.
Make sure all your details are correct, then hold the confirmation button to make sure you're ready to merge.
Be sure to complete this process on each console account you'd like to use with Overwatch 2. Keep in mind that you may only link one console account per platform to your main Battle.net account for Overwatch 2. You can link a PlayStation, Xbox, and Switch account to one Battle.net account, for example, but you can't link three of the same console.
Once you've gone through all these steps, you'll be good to go. Your Overwatch 2 progress will now be tied to the original game, meaning you won't have to miss out on anything.
For additional details on linking your accounts, be sure to check Blizzard Entertainment's instructions on how to complete this process.