Oxford Community Schools Close After Threat Against Middle School Two Weeks After Shooting
Oxford Community Schools in Michigan will be closed Tuesday after a threat came across social media two weeks following the massacre at Oxford High School.
The district received an image online that included "a specific threat directed at our middle school," according to a message posted on the Oxford Community Schools' district website.
"Out of an abundance of caution, we are cancelling school in all our buildings on Tuesday, Dec. 14," the message continued. "We plan to do a full security check of all our buildings while our security experts and law enforcement conduct their investigation."
"Please talk to your students and remind them that all threats at Oxford Community Schools will be taken seriously, investigated by law enforcement, and will be prosecuted to the full extent of the law."
The exact nature of the threat was not revealed by local authorities.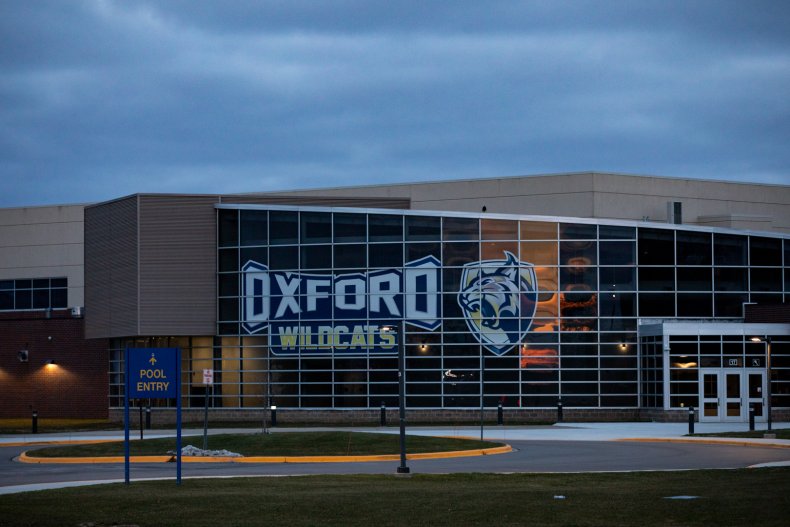 The Detroit News has reported on numerous false threats that have occurred across Michigan since the high school massacre Nov. 30, in which student Ethan Crumbley is charged in the killing of four students and the injuring of seven more.
Schools in West Bloomfield and Bloomfield Hills received social media threats, with a 15-year-old student being charged in the threat to Bloomfield Hills High School after police got a tip. West Bloomfield schools have switched to temporary online learning after a similar threat was made.
Wayne County Prosecutor Kym Worthy has announced charges of more than 20 juveniles in connection with a variety of threats against surrounding schools.
In total, more than 60 schools across the state of Michigan were forced to close in the first few days after the Oxford shooting.
"It is not [funny]," Oakland County Sheriff Michael Bouchard said in regards to the false flags. "It is a crime, and if you're making threats, we will find you."
In Oxford, all district buildings had been closed following the high school massacre, although soft re-openings among the younger children started this past week.
Elementary and middle school students had returned to classes for half days this past Friday, but the district stated it did not expect to reopen Oxford High School until the beginning of 2022.
However, despite the closure of the schools Tuesday, high-schoolers that left belongings behind on the day of the shooting will still be allowed to reclaim their items, the district said. Teachers were scheduled to pass out backpacks and other things left behind from Monday to Wednesday, and that plan has not changed.
There is no threat to the high school students, as they will not be re-entering the building, according to the district. Instead, the belongings will be handed out in the parking lot.
Additional law enforcement will be on hand to ensure that the process of reclaiming backpacks continues to go smoothly.
"We will have police and staff on site, extra security measures, and professionally trained counselors and therapists will be available, as well," Principal Steve Wolf said in an email to the community.
Newsweek has reached out to the village of Oxford for comment.
(12/13/2021, 10 p.m. ET): This story has been updated with additional information.