In Oxford School Shooting, Sheriff Rips Prosecutor Over Parents' Escape
Oakland County Sheriff Michael Bouchard heavily criticized Oakland County prosecutor Karen McDonald on Friday for allowing the parents of the Oxford High School shooting suspect to evade custody, as well as the handling of the case in general.
Bouchard, appearing on CNN's Don Lemon Tonight, stated that he was angered at the lack of communication between the prosecutor's office and the sheriff's department in trying to track down Jennifer and James Crumbley, who have not been able to be located by law enforcement. They have been labeled fugitives.
Bouchard then used a football analogy to explain the disconnect.
"It's like, let's call a prosecutor a quarterback for a moment, and you just throw the football down in the end zone without telling the receiver where to go or that it's coming," Bouchard said. "We did not know these charges."
Lemon countered that he didn't want to "litigate who was responsible." Bouchard and Lemon then talked over each other for a brief moment, before the sheriff added, "all I'm saying is the process is inform the law enforcement before discussions of warrants being issued ever happen in the public."
"We were never made aware of any of those conversations [between the Crumbleys' attorneys and the prosecutor]," Bouchard continued. "So there were conversations going on about potential charges with an attorney and the prosecutor without the lead police investigating agency being aware of that."
"Whether it happens to be the school or the prosecutors ... it has to be regular and constant, and that's what makes it work."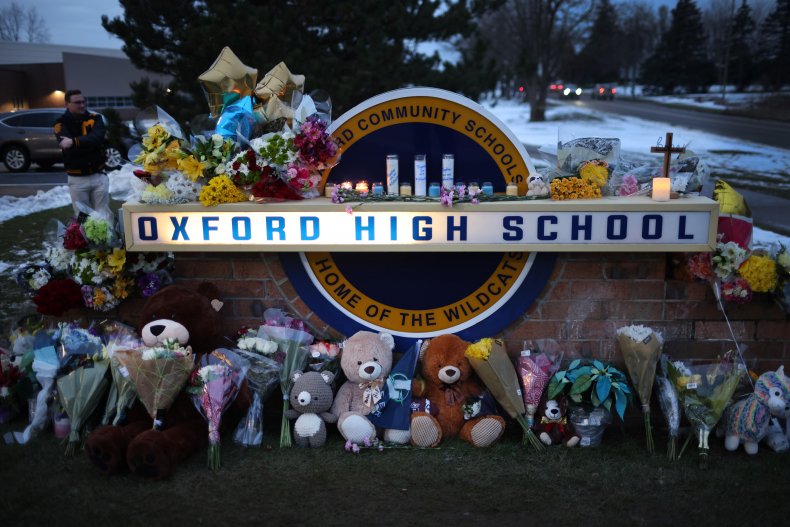 McDonald, appearing on Don Lemon Tonight minutes later, was asked about Bouchard's anger, and offered a simple explanation for her actions, stating that the sheriff wasn't overly involved with the case.
"I haven't discussed this case or the details with Sheriff Bouchard at all, because he wasn't really involved." McDonald told Lemon. "I will say that we let them know all along what our motive and what our desire was."
McDonald also stated that it was the Oakland County Sheriff's Department that had originally brought evidence of the parents' wrongdoings to the prosecutor's office.
"[The sheriff's department] presented us evidence with regard to these parents. It was the sheriff's department that brought that to us."
Lemon followed up by asking McDonald if the Crumbleys should've been arrested before allegations against them were publicized. McDonald was heavily criticized for holding a press conference announcing involuntary manslaughter charges against the pair before they were in custody.
McDonald replied that the press conference was mainly held because she was under the impression that law enforcement knew the location of the Crumbleys.
"Our team ... was in constant communication with the detectives who were actually working the case," McDonald said. "From the moment, we all knew this was inevitable, I think you'll agree it was the world's worst-kept secret, I said it everywhere that [charges] were happening."
"We said, 'Do you have eyes on them?' and there was indication that they had some pretty good ideas about where they were, and we got updates about where a cell phone was pinging."
"We don't brief people, like, defense attorneys about when something's going to happen, where something's going to happen. I never had a conversation at all," McDonald added.
The U.S. Marshals have now announced a $10,000 reward for each Crumbley parent for anyone who comes forward with information leading to their arrest.
Newsweek has reached out to the Oakland County prosecutor's office for comment.
(12/03/2021, 11:30 p.m. ET): This story has been updated with additional information.