'Ozark' on Netflix: Show Boss Previews What Fans Can Expect From Season 4
Ozark's most recent season, streaming now on Netflix, brought the biggest of the show's plots to an end. With Marty (played by Jason Bateman) and Wendy's (Laura Linney) casino off the ground, fans have been wondering what will happen if and when the show gets a Season 4.
Speaking to Entertainment Weekly, showrunner Chris Mundy revealed that the end of this plot will give one cast member more of a spotlight to shine. He said: "Well, if we're lucky enough to get a season 4, I think it will be about whether or not Ruth [Julia Garner] really can create something of her own that she wants and is sustainable, or if she wants something else."
However, this does not mean that the Byrdes will be going anywhere. The boss added: "I think it will be about if the Byrdes can they turn the biggest mistake of their lives into this huge advantage, and how much will karma catch up with them if they do?"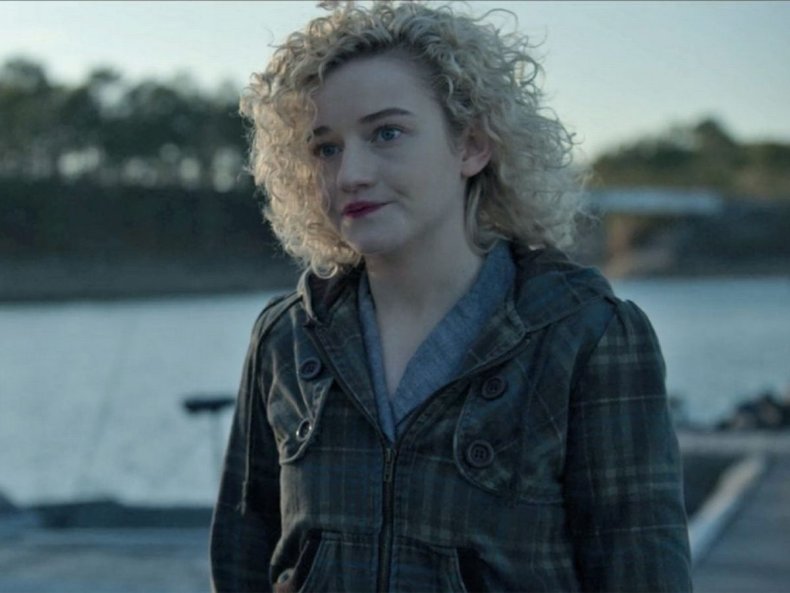 This renewed focus on Ruth Langmore does not come as a surprise. Garner has often been picked out as the best thing in the Netflix show, and in 2019 she won the Outstanding Supporting Actress in a Drama Series Emmy for her role.
The ending of Ozark Season 3 also set Ruth up for a more meaty role. After the Byrdes arranged for the death of her boyfriend (and Wendy's brother) Ben (Tom Pelphrey), Ruth officially cut ties with them. She also made an alliance with Darlene Snell (Lisa Emery) that is sure to have huge implications for Season 4.
Mundy added: "Ruth's arc is that she thought she wanted to be Byrde and realized that not only is it okay to be a Langmore, she actually prefers to be a Langmore...But there's a real allure there for Ruth and there's a real emotion in the Marty relationship.
"He's the first person who ever recognized how smart and competent she was, and he's been like a surrogate father in a way, but at the same time sometimes you've got to grow past that, and that's what she's coming to realize."
Ozark Season 4 has not been officially renewed by Netflix, but it seems fairly likely that it will be. Though Netflix has become notorious for canceling many shows after their third seasons, Ozark has been close to top of the Netflix charts ever since it was released last week. The previous two seasons were ordered just over a month after Netflix released new episodes, so we may soon know the future of the series.
Ozark Season 3 is streaming now on Netflix.