Stephen Paddock Wanted To 'Make People Happy,' Friend Says of Suspected Las Vegas Shooter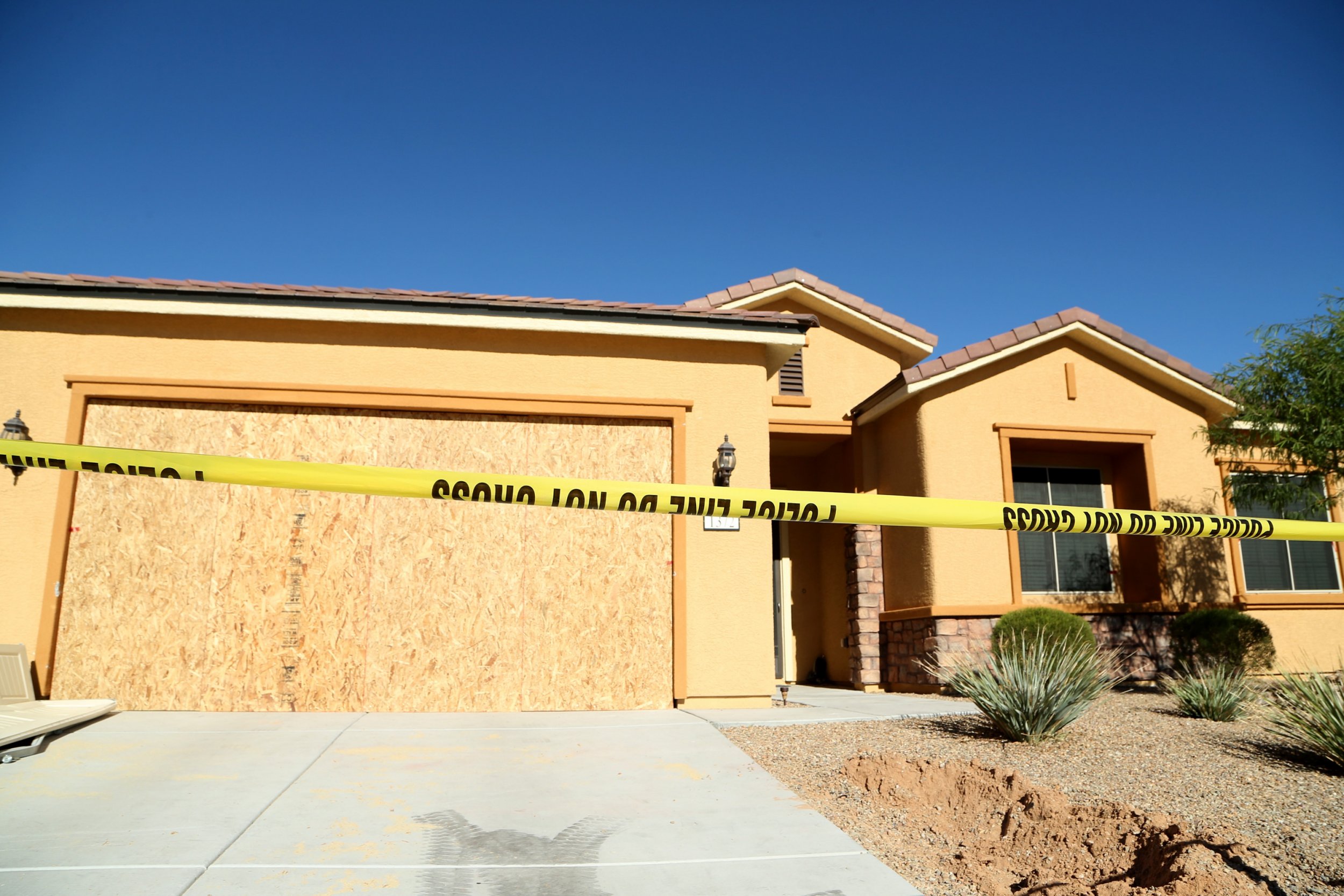 Law enforcement officials have struggled to determine a motive for suspected Las Vegas gunman Stephen Paddock, and even longtime friends and family members have expressed difficulty in understanding why he could have murdered 58 people and injured hundreds more, before killing himself.
One such friend, Lisa Crawford, expressed sorrow over the shooting before describing how her previous experience with Paddock, 64, gave no indication of the horror he was allegedly planning.
"He actually cared about everybody," Crawford told ABC's Good Morning America on Monday. "He tried to make people happy; he tried to make people care, and I don't know what happened to him."
Between 2006 and 2012, Crawford reportedly managed an apartment that Paddock owned and said she and the alleged mass shooter were close friends. She also described emails exchanged with Paddock.
"I have read them over and over and over again," Crawford said. "I've even looked at some photos online of, I guess, him and his girlfriend. You know I was even trying to look into his eyes to see if I saw something that wasn't normal, you know. No, I didn't see anything."
Crawford added that she wanted to try to find any possible reason for why Paddock carried out the worst mass shooting in the modern U.S. history.
"I want closure for these people," Crawford said. "I can't believe that the person that I knew would even consider hurting somebody. I want so bad to have answers for people. I want to solve this. I want us to do whatever I can to tell the authorities to look here, look there."
She added, "I have cried for those people, so many times I almost feel like I'm out of tears sometimes. It could have been my mom, my children."
Since the shooting on October 1, local and federal investigators have pieced together information about Paddock's life and his time leading up to the shooting. He was an accountant and also known to be a major gambler. Federal officials found 19 firearms and pounds of explosives during an initial search of his Mesquite, Nevada, home a week ago, according to the Associated Press.
Federal officials also interviewed Paddock's brother, Eric, for a second time Sunday, the Las Vegas Journal-Review reported, and he said the sessions lasted about five hours and included Las Vegas Metropolitan Police members and a psychologist.
"I'm here to help them move forward with their investigation," Eric Paddock told the paper. "I want to help them understand what they're seeing."
Eric Paddock arrived in Las Vegas Saturday from Orlando, Florida, to pick up his brother's remains. Paddock reportedly killed himself in the suite at the Mandalay Bay Hotel from which he shot into a music festival crowd.