Stephen Paddock Was Gambling as Much as $30,000 a Day in Weeks Leading Up to Massacre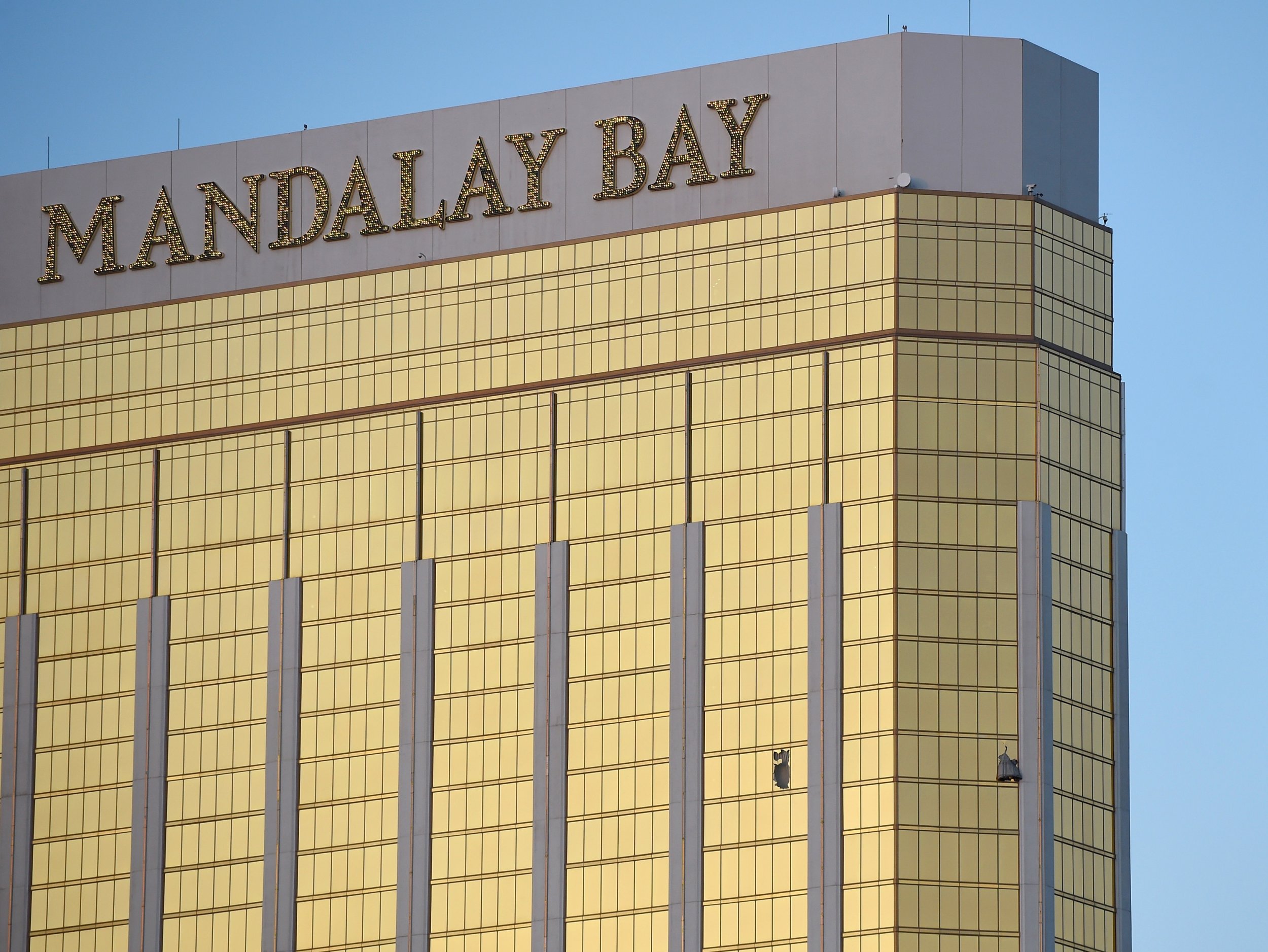 Suspected mass murderer Stephen Paddock was reportedly gambling tens of thousands of dollars a day in the weeks leading up to Sunday's massacre in Las Vegas of 59 people that also left 527 people injured.
Paddock, who had 23 firearms inside his 32nd-floor suite at the Mandalay Bay Resort and Casino, recently gambled between $10,000 and $30,000 a day at Las Vegas casinos, NBC News reported, citing law enforcement officials and a casino executive.
The 64-year-old Paddock several times gambled $10,000, and other days $20,000 and $30,000, according to figures kept by casinos in compliance with Treasury Department and Internal Revenue Service mandates. The figures were gleaned from a filing called a Multiple Currency Transaction Report, which are required if cash is bet or won in excess of $10,000.
Whether Paddock was winning his large bets or losing is reportedly unclear.
After locating his room, a SWAT team was unable to breach the door before Paddock reportedly committed suicide.
When police searched Paddock's home in Mesquite, Nevada—about 80 miles northeast of Las Vegas—they discovered 19 more firearms, as well as explosives and thousands of rounds of ammunition, Las Vegas Metropolitan Police Department Sherriff Joseph Lombardo said.
Paddock's behavior leading up to the shooting and his alleged motives are now under the microscope. Family members said there was no previous indication that Paddock could commit such violent actions, considered to be the worst mass shooting in the country's recent history.
Paddock passed background checks for at least some of the firearms he purchased, and gun shop owners reportedly stated he appeared to be mentally stable.
While expressing remorse for those killed and injured, Guns & Guitars Inc. owner Christopher Sullivan explained how Paddock went through the rigors of buying some of his weapons.
"Mr. Paddock was a customer and purchased firearms from our store; however, all necessary background checks and procedures were followed, as required by local, state, and federal law," Sullivan told ABC News. "He never gave any indication or reason to believe he was unstable or unfit at any time. We are currently cooperating with the ongoing investigation by local and federal law enforcement in any way we can."
The investigation into the shooting has yet to uncover a motive, but the Islamic State militant group (ISIS) claimed Monday that Paddock had converted to Islam and was a member of the organization. That claim was offered with no proof, and many experts do not believe it.