You Can Now Get Paid $1,000 to Sit on Your Sofa and Watch 90s Rom-Coms
With winter around the corner it's finally the season to snuggle up on your couch with a good movie, or binge an entire box set.
If you were planning on a 90s rom-com marathon (arguably the best era for the genre), you can now get paid $1,000 to do just that.
You can earn the tidy sum simply by watching 10 classic flicks without even leaving the sofa, with the titles including 10 Things I Hate About You, Never Been Kissed, Clueless and There's Something About Mary. Also on the list are the Tom Hanks/Meg Ryan diptych of Sleepless in Seattle and You've Got Mail.
Rounding off the ten are four films with the powerhouse of 90s rom-coms, Julia Roberts. Pretty Woman, Notting Hill and My Best Friend's Wedding and Runaway Bride are all on the slate, with the first and fourth of that list co-starring Richard Gere.
The lucrative gig is being advertised by jewelers Shane Co., who are looking for one lucky applicant to settle down in front of the box to compare the falling in love scenes, honeymoon period and inevitable break-up.
"You will be asked to take notes and track specific details in each of the movies," the advert says, adding they're ideally seeking a "hopeless romantic."
You'll be given a work-sheet for each film, which span the entire decade, which you'll need to fill in with all the important gossip from each plot's love story.
The perfect person for the role should have a "true obsession with romantic comedies," and "love for all things cinematic," they said. Plus you'll also need to have enough spare time to watch the ten films within a month.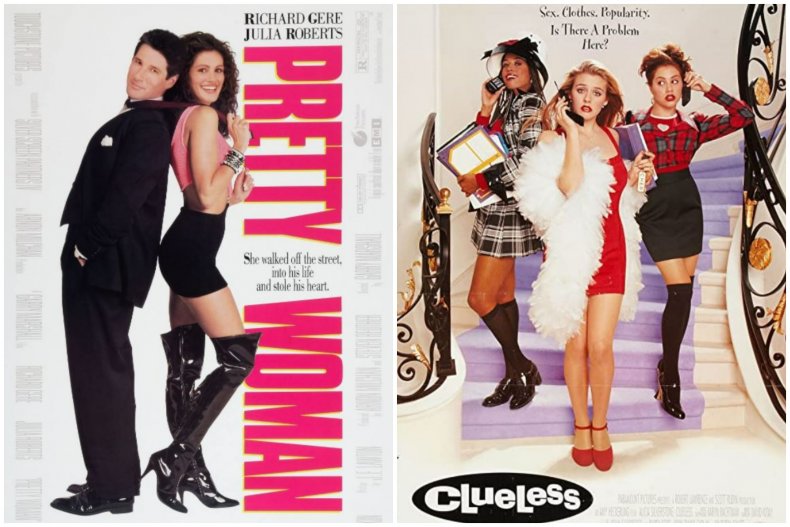 As well as the $1,000 to fund all the popcorn you could ever want, you'll also be given a $50 Amazon gift card to rent all the films.
The deadline for applications is Monday November 22, with all viewing needing to be complete by Monday December 27. Anyone applying needs to be over the age of 18, and a resident of the U.S.
To be in with a chance of being hired, you'll need to tell the team why you love rom-coms, what film should have been included on the list, and what movie you'd be desperate to live out in real life.
"Applicants' level of love for rom-coms will be a strong factor for consideration, so don't hold back! Tell us why you love love so much," they added. To apply, click here.