You Can Get Paid $1,300 To Watch Stephen King Films From Your Sofa
With it now officially September fall is finally upon us, and that means festive drinks and cozy nights in front of a television.
There's nothing like a chilly evening to put you in the mood for a horror movie, but if you wanted a freakish fix you can now get paid to watch Stephen King films.
USDish.com is looking for one movie buff to sit through 13 of the author's classic tales that have been adapted for the big screen.
The fan will get paid $1,300—which works out to $100 a flick—with titles including the cult classic The Shining, It, The Mist and Pet Sematary.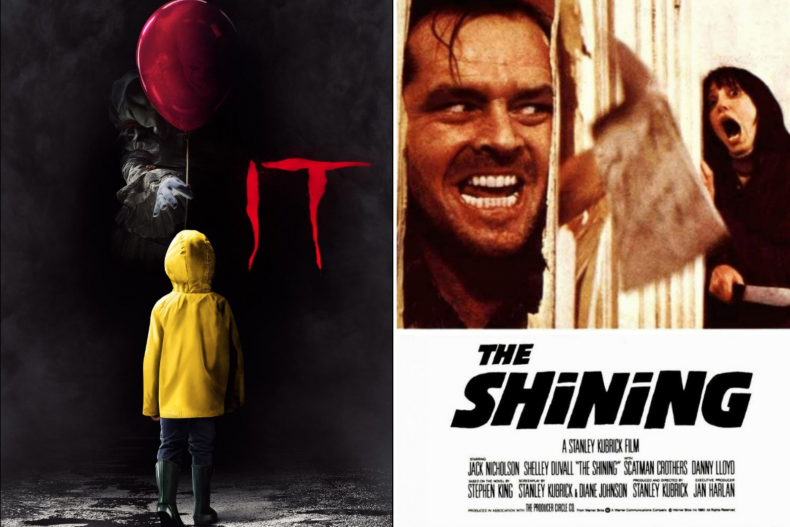 King's plots are among some of the highest-grossing horror movies of all time, according to Forbes, who ranked the 2017 version of It in first place, grossing $327.5 million at the box office.
It: Chapter Two, released in 2019, is not far behind at number 6, racking up $195.7 million.
Harvard Business Review delved into why scary films are so popular. In a report published last year, they explained: "One reason we consume horror is to experience stimulation.
"Exposure to terrifying acts, or even the anticipation of those acts, can stimulate us—both mentally and physically—in opposing ways: negatively (in the form of fear or anxiety) or positively (in the form of excitement or joy)."
It also allows us to gain "novel experiences," such as in the form of a zombie apocalypse or space adventures. And lastly they noted: "Horror entrainment may help us (safely) satisfy our curiosity about the dark side of human psyche."
USDish.com stated the role is "not for the faint of heart," and they're ideally looking for someone who pays meticulous attention to detail.
The job description says: "As you watch, we'll ask you to note how everything's going—how's your heart rate during the scary scenes? Which movie's your favorite or least favorite?
"Are you watching these flicks alone or bringing a friend along so you can have night terrors together?"
The film fan will receive a FitBit, valued at $149.95, to track their heart rate and jump scares, adding: "You'll let us know what you thought before watching certain movies, and if your feelings changed after you completed them. You'll even log your sleep—if you can sleep."
13 Stephen King films to watch
Carrie (original or 2013 remake)
Christine
Creepshow
Cujo
Doctor Sleep
Firestarter (original or 2022 remake)
It (original or 2017 remake)
It Chapter Two
Misery
The Mist
Pet Sematary (original or 2019 remake)
Salem's Lot
The Shining
They'll provide a worksheet to complete, but you can let your imagination run wild.
"The ideal candidate has to be detail-oriented enough to track their experience. They could even share their scares on social media and vlog every time they jump out of their seats," they said.
Along with the cash, the lucky viewer will also get a "swag bag" worth $350, including essentials such as popcorn, a blanket and candy.
And not to worry if you're lacking a few King DVDs, as you'll get a $60 Amazon gift card to access the titles.
To enter, you need to be over 18 and a U.S. citizen or permanent resident, and in 200 words or less convince them you're the person for the job.
Applications close on September 16, with all the films required to be watched by Halloween, October 31. To apply, click here.