You might, like most of the modern population, be a huge true-crime junkie, but could you sit through a 24-hour sitting of it? That's what one company is willing to pay you $2,400 for.
For the third year in a row, streaming service MagellanTV is offering up a $100 an hour role to someone willing to watch 24 hours of true-crime, and document the whole thing on social media.
True-crime is more popular than ever. Parrot Analytics compiled data and found that the documentary genre as a whole was the fastest growing one of the streaming industry, growing 63 percent between January 2018 and March 2021, and that true-crime was also the most popular sub-genre within.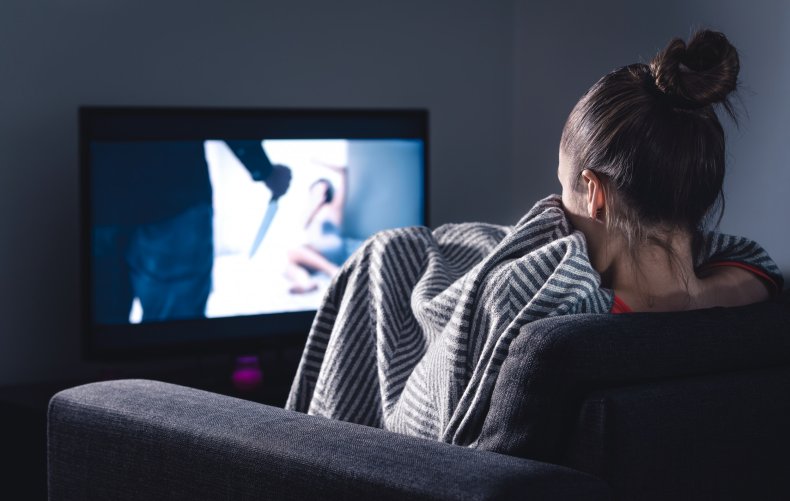 Don't be alarmed though, as the role isn't aiming to turn you into a real couch potato, with MagellanTV giving a slight leeway of 48 hours to watch the shows in, meaning you do get time for snack breaks and sleeping.
"Our ideal candidate lives for true-crime—they can handle the most menacing serial killer, the gory details, and don't flinch at the chilling paranormal," requests MagellanTV.
The true-crime aficionado will be required to watch:
Murder Maps: The Bermondsey Horror – 44 minutes
Murder Maps: The Brides in the Bath Killer – 44 minutes
Murder Maps: In the Shadow of Jack – 44 minutes
Lady Killers: Amelia Dyer – 47 minutes
Lady Killers: Elizabeth Bathory – 46 minutes
The White Widow – 51 minutes
10 Steps to Murder: Peter Morgan – 43 minutes
10 Steps to Murder: Isabella Gossling – 43 minutes
The Writer With No Hands – 54 minutes
Murder of Lee Irving – 47 minutes
What Happened to Holly Barlett? – 52 minutes
Nurses Who Kill: Karen Pedley – 45 minutes
Nurses Who Kill: Paul Novak – 43 minutes
Murder on the Internet: Fatal Targeting – 43 minutes
Murder on the Internet: Social Media Menaces – 43 minutes
21st Century Killer: Shawn Grate – 43 minutes
21st Century Killer: Donna Perry – 43 minutes
Body Snatchers of New York – 32 minutes
The Alps Murders – 45 minutes
Nightclub Killer – 48 minutes
The Family Who Vanished – 47 minutes
Finding Leigh – 52 minutes
Parachute Murder Plot – 46 minutes
Deep Water – 86 minutes
Mistress Mercy: Bound by Guilt – 43 minutes
Mistress Mercy: Breaking Free – 44 minutes
Great Bank Heists – 53 minutes
Behind Bars: Tent City Jail, Phoenix, Arizona – 48 minutes
Behind Bars: Miami Dade County Jail Boot Camp – 48 minutes
CyberCrimes with Ben Hammersley: Darknet – 25 minutes
CyberCrimes with Ben Hammersley: Heists – 25 minutes
CyberCrimes with Ben Hammersley: Scams – 25 minutes
According to the job ad, social media is key for bagging yourself this role, and the streaming service wants you to tell them all about what platforms you're on in your application. In fact, they want you to submit a video telling them "why you're perfect for the job."
It's expected that the winner will share their experience to their social media accounts, which the streaming service says it will provide basic guidelines on doing.
The winner and 100 runner-ups will also receive a free year-long membership to MagellanTV, to stream even more true-crime...if you still want to after your full-on binge session that is. Applicants must be based in the U.S. and over 18, and should apply online here before April 18.
This quirky job role is the latest in a seemingly growing trend from companies willing to offer up out-there roles to customers.
Earlier this year, dating app POM was on the lookout for a reality TV fan willing to watch around seven hours of TV each week for $135 an hour, which is around $45,000 per year.
The dating app wanted a dating show addict to be able to not just watch the shows, but analyze and pinpoint exactly where the contestants are going wrong in their televised search for love on shows like The Bachelor and Love Island.
Last year's festive season also saw Reviews.org on the hunt for a Chief Holiday Cheermeister—not your average LinkedIn job title.
The review site was asking for someone able to watch 25 holiday movies in 25 days for a heart salary of $2,500.