After eight gripping episodes, Hulu's The Dropout has come to a jaw-dropping end. The final episode covered Theranos CEO Elizabeth Holmes' final days at her failing company.
Titled "Lizzy", the finale followed the decision by the Securities and Exchange Commission to ban Holmes from serving as an officer or director of a public company, the work of whistleblowers Erica Cheung and Tyler Shultz, alongside the breakdown of her private and professional relationship with former COO Sunny Balwani.
The final episode also revealed Holmes was facing up to 20 years in prison, on charges of nine counts of wire fraud and two counts of conspiracy to commit wire fraud. So, what has happened since Elizabeth Holmes was indicted back in June 2018? Newsweek has everything you need to know.
5 Major Things that Happened to Elizabeth Holmes Since Her Arrest
1. Sunny Balwani and Elizabeth Holmes Go To Trial
In June 2018, Holmes and Balwani, who was also Holmes' boyfriend for a time, were indicted on nine counts of wire fraud and two counts of conspiracy to commit wire fraud.
Prosecutors argued Holmes and Balwani set out to defraud investors and separately, to defraud doctors and patients.
The indictment alleged Holmes and Balwani made false claims "concerning Theranos' ability to provide accurate, fast, reliable, and cheap blood tests and test results" and omitted information about the problems associated with Theranos' technology.
The indictment also stated both Holmes and Balwani were aware Theranos was "not capable of consistently producing accurate and reliable results for certain blood tests" and "made numerous misrepresentations" to potential and current investors.
Both Balwani and Holmes pleaded not guilty and were released on bail.
They were originally intended to stand trial together but in March 2020 U.S. District Judge Edward Davila ruled they would be tried separately.
2. Elizabeth Holmes Becomes A Mother
In July 2021 Elizabeth Holmes and her boyfriend, Billy Evans, welcomed their baby son into the world.
Evans, who is the heir to Evans Hotel Group, met Holmes at a party in 2017 and they attended the Burning Man festival in 2018.
Today, she lives in San Jose, California with Evans on a 74-acre estate.
3. Elizabeth Holmes Verdict Announced
Holmes' trial began on August 31, 2021, after a long delay due to the COVID-19 pandemic and her pregnancy.
In January 2022, Holmes was found guilty of four counts of defrauding investors — three counts of wire fraud, and one of conspiracy to commit wire fraud.
She was found not guilty of four counts of defrauding patients — three counts of wire fraud and one of conspiracy to commit wire fraud.
The jury did not reach a verdict on three counts of deceiving investors.
Today, she remains a free woman on a $500,000 bond, with her sentencing set to take place in September 2022, after Balwani's trial.
She faces up to 20 years in prison.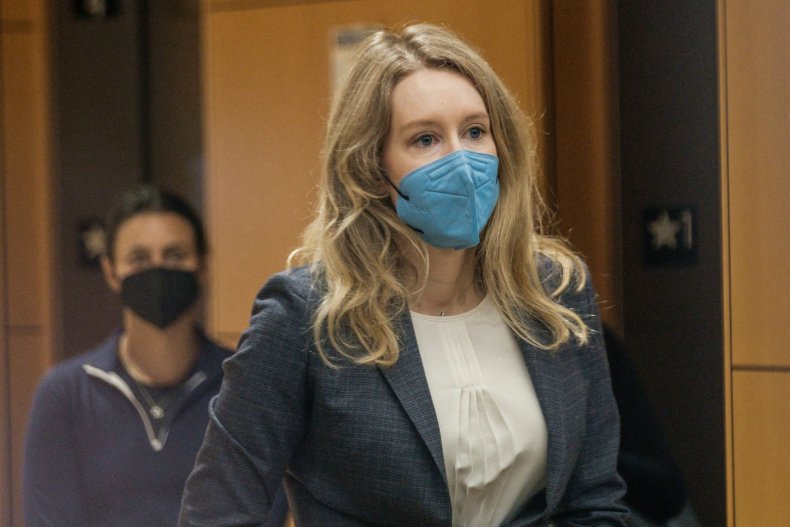 3. Sunny Balwani's Trial Begins
In 2009, Sunny Balwani became Theranos' COO, a position he held until 2016 when he left the company.
Like Holmes, Balwani was indicted on two counts of conspiracy to commit wire fraud and nine counts of wire fraud.
The prosecution argues Balwani was an accomplice to Holmes. On the other hand, his defense claim Balwani could not have committed fraud because he never made any money from Theranos.
Balwani's trial began in late March 2022 and is ongoing today. Like Holmes, he faces up to 20 years in prison if found guilty.
In his trial, his defense will have to respond to the abuse charges leveled against him by Holmes during her testimony in her own trial.
At her trial, Holmes stated Balwani controlled and sexually abused her. In court, she alleged Balwani wanted to "kill the person" she was and make her into a "new Elizabeth," reported The Washington Post.
However, Holmes did state during her testimony that Balwani never forced her to make any false statements to investors or other individuals associated with Theranos.
Balwani has "categorically" denied the allegations of abuse made by Holmes, describing them as "false and inflammatory," reported Reuters.
4. Erika Cheung and Tyler Shultz Today
Former lab assistant Erika Cheung spent three days on the stand giving testimony during Elizabeth Holmes' trial but today, Theranos is slowly becoming a thing of the past.
Today, Cheung is the co-founder of a non-profit company called Ethics in Entrepreneurship that she founded with her fellow Theranos whistleblower, Tyler Shultz.
Unlike Cheung, Shultz was not called to testify but did attend Holmes' trial.
Today, he runs his own biotech start-up called Flux Biosciences focused on fertility testing and diagnostics.
5. George Shultz Died
At the end of The Dropout, it is revealed former Theranos board member George Shultz never apologized to his grandson Tyler Shultz, who went on the record for John Carreyrou at The Wall Street Journal.
Carreyrou's articles and later his book Bad Blood: Secrets and Lies in a Silicon Valley Startup played a key role in exposing Theranos' failings and practices and, later, its downfall.
As seen in The Dropout, George Shultz, the former U.S. secretary of state, and Tyler Shultz did not see eye-to-eye over Tyler Shultz's involvement, although before Shultz died in February 2021, he told his grandson he had done the right thing.
The Dropout is streaming on Hulu now.