Pair Arrested for Having Sex on Ferris Wheel at Park: Police
Police in Ohio have arrested a couple for allegedly having sex on the Ferris wheel at the Cedar Point amusement park.
David Davis of Florida and Heather Johnston, both 32, were arrested by officers after their alleged behavior was reported by a group of riders in a cart just below them.
The group of four, consisting of two women and two minors under the age of 18, noticed Davis and Johnston engaging in sex acts just after dark on Sunday, according to local NBC-affiliate WKYC citing the Sandusky Police Department .
They also said their cart had been shaking while the suspected couple were above them.
A police report added: "The group said the couple knew they were being watched and started laughing and continued their behavior.
One of the witnesses told officers she'd been left feeling shaken and traumatized by what she had seen, according to WGTV.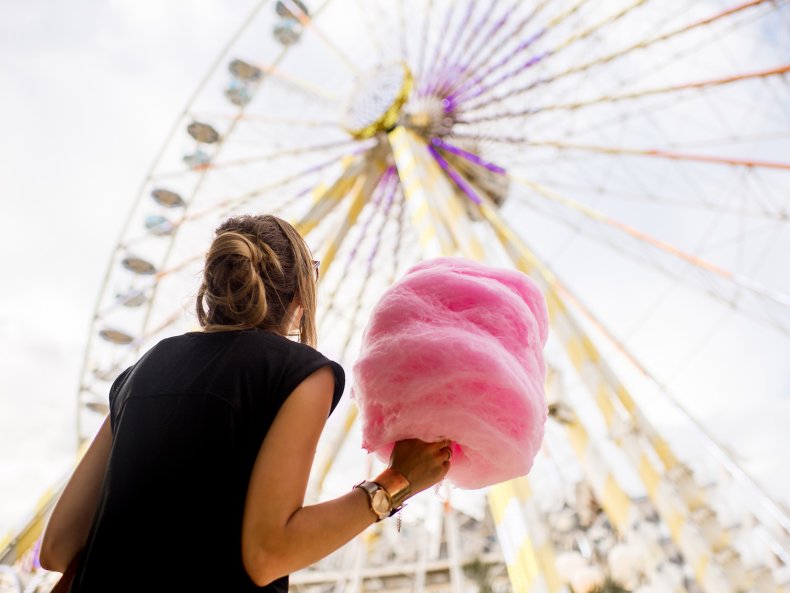 Initially, the couple denied they had been having sex, with Johnston saying she had been bending over to pick up a pack of cigarettes with Davis' assistance.
Police said they later admitted they were having sex on the ride and were taken to the Erie County Jail.
Both Davis and Johnston have been charged with first-degree misdemeanors. They face higher charges due to the fact they were seen by minors, according to the New York Post. If convicted, they could face up to 180 days in jail each.
On Monday morning they appeared before Sandusky Municipal Court, just a few miles from where their alleged offenses took place.
Cedar Point amusement park in located near Sandusky on a peninsula that juts into Lake Erie.
The 364-acre site has no fewer than 17 roller coasters, earning it the nickname "America's Roller Coast."
It opened in 1870 as a bath house and beer garden before expanding into amusement rides.
The park's website plays heavily on its heritage, stating: "Cedar Point is more than roller coasters. It's more than thrill rides.
"It's more than the mile-long sandy beach where our rich history began. Cedar Point is where moments, memories and connections are made. These connections last for generations and are built on tradition—traditions that began more than 150 years ago."
The Cedar Point amusement park has been contacted for comment.
In August 2021 a woman sustained "severe head injuries" after being struck by a piece of metal that had come off one of Cedar Point's roller coasters.
Speaking at the time to Newsweek, Tony Clark, Cedar Points director of communications, said: "The object came into contact with a female guest waiting in line for the ride. The park's EMS team and Sandusky Fire Department responded immediately, and the guest was transported to the hospital for medical care."