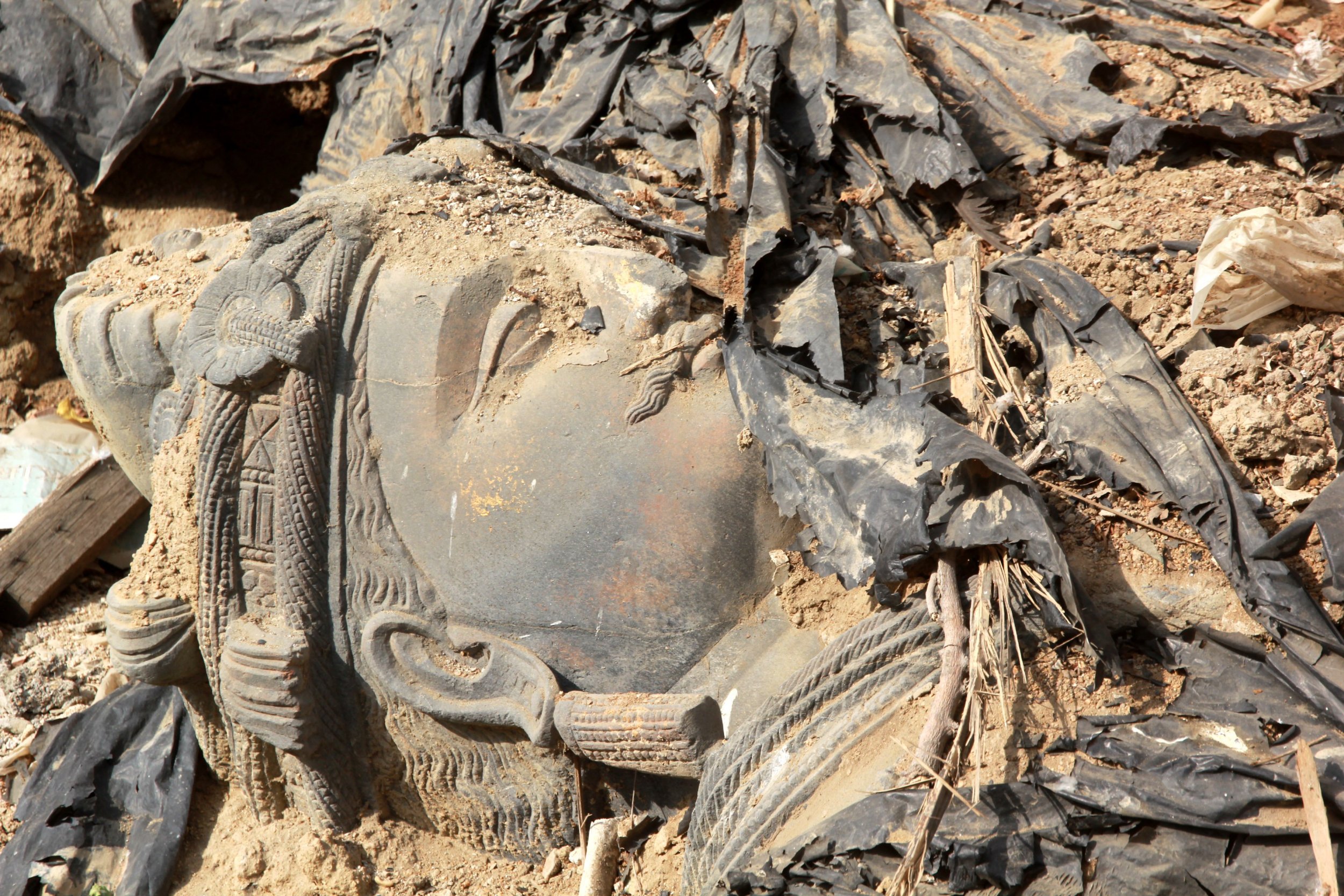 After five rare Buddha statues were recovered from smugglers in Pakistan, they were supposed to be displayed at the National Museum in Karachi, Pakistan. Instead, government officials dumped them into the museum's trash.
"For the last many months I have seen these sculptures lying in the garbage," a National Museum employee told The Express Tribune.
The statues measure three to four feet in height and are all carved from black schist stone. According to The Express Tribune, National Museum Director Mohammad Shah denied any mishandling by members of his department and maintained that because the statues were made of black schist, they were left where they were because officials knew the outdoor elements and piles of garbage wouldn't damage them.
"We have put these sculptures over there ourselves," Shah told The Express Tribune, somewhat unhelpfully. "We believe [one] sculpture dates back 1,500 years and it will be given an original look when we wash it."
He added that the statues still remaining in the museum's garbage would soon be cleaned and installed indoors following a recent budget upgrade, yet also maintained that all of the museum's 100,000 archaeological relics are logged and stored according to protocol. Two of the Buddha statues have been relocated to the entrance of the antiquities director-general's office, apparently for decorative purposes. The culture and archaeology minister was unavailable to the newspaper for comment.
The statues are part of a cache of nearly 400 artifacts recovered in 2012 from Awami Colony in Korangi, where a would-be smuggler was attempting to move them to Faisalabad, Pakistan's third-largest city and home to its fair share of smuggling attempts.
It's possible they originally belonged to the Ghandhara, an ancient civilization that spanned what is today northern Pakistan and Afghanistan. While they might have come from two of the other of Pakistan's four provinces, the government officials of the Sindh province, where Karachi is located, kept them within Sindh jurisdiction. An anonymous culture and archaeology department employee told The Express Tribune such treatment of recovered artifacts is common practice.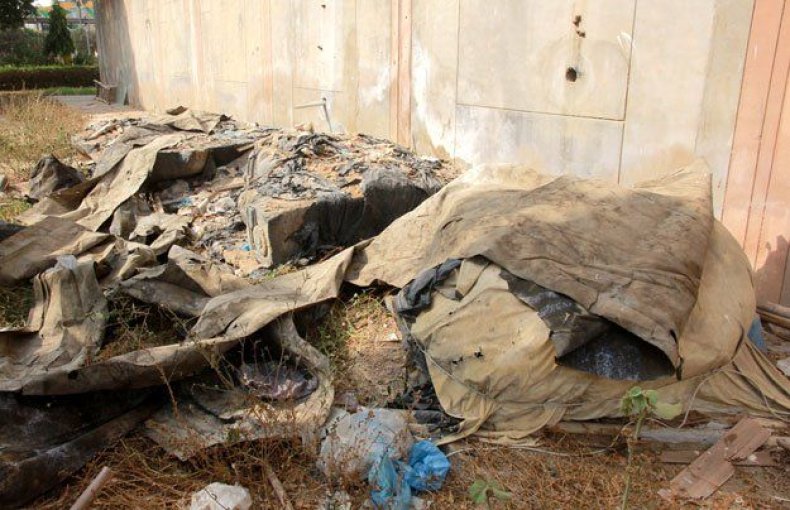 "No one has looked after them for years and many are now rusted and stained. I cannot tell you how pitiful the condition of the rare objects inside the museum is," the employee stated. "They are dumping each and every thing rather than preserving them."
Schist is a medium-grade metamorphic rock, and can indeed be vulnerable to elements like rain.