Palestinian Stabs Israeli Teen to Death In Her West Bank Home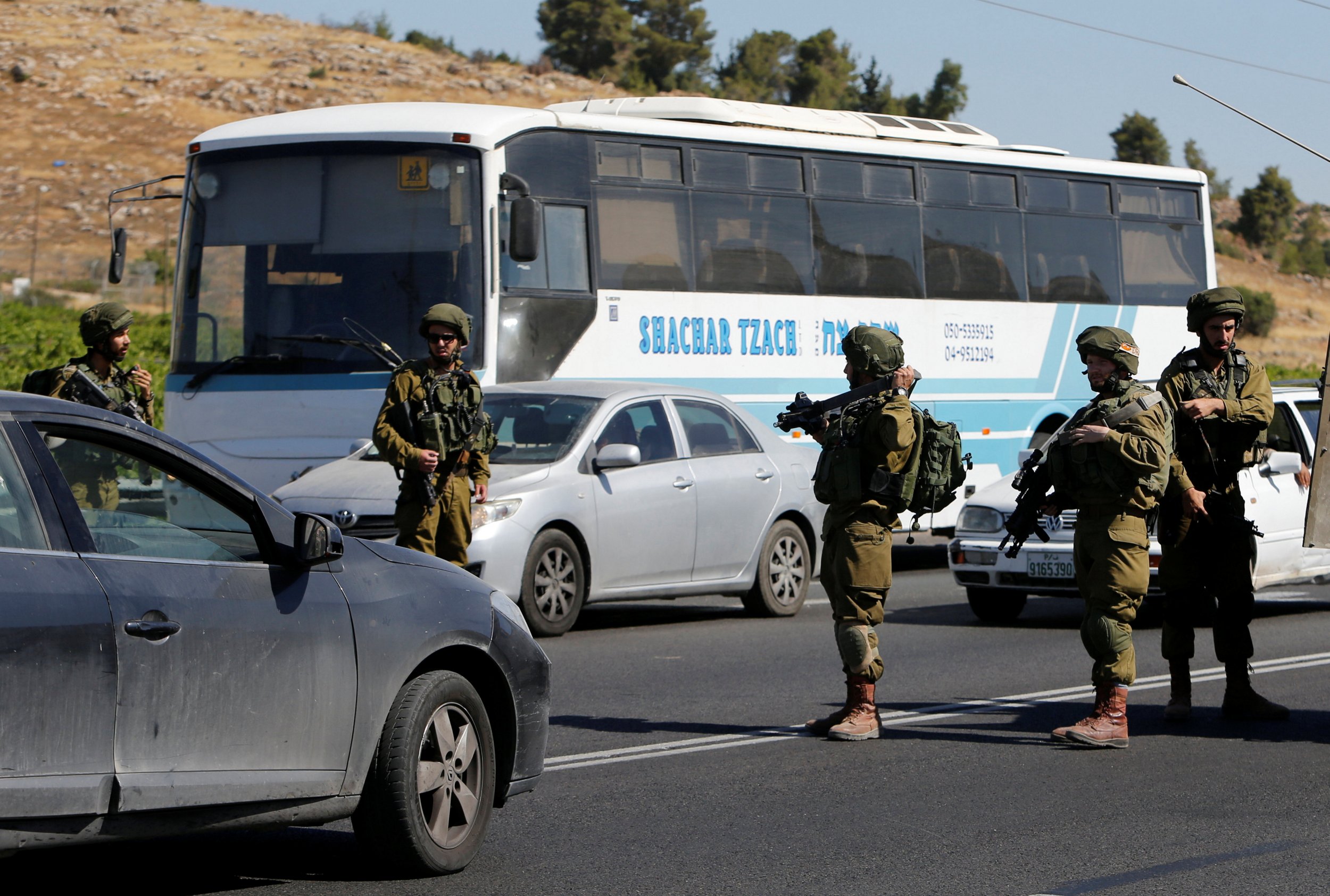 A Palestinian man stabbed and killed a 13-year-old Israeli girl as she slept in her bed at a Jewish settlement in the West Bank on Thursday, the Israeli military said.
A 19-year-old Palestinian man climbed a security fence and entered the home of Hallel Yaffa Ariel before killing her. Israeli security guards shot the assailant dead.
Israel's political elite condemned the attack and the country's ruling coalition announced a series of responses to the murder.
Israeli Prime Minister Benjamin Netanyahu said that the attacker's home would be demolished and his family's work permits, which enables them to find employment in Israel, would be revoked. The Palestinian village from where the assailant hailed is to be locked down also.
"The horrific murder of an innocent girl in her bed sheds light on the bloodlust and lack of humanity displayed by the terrorists we are facing," he said.
Ariel's funeral is to be held later Thursday in Hebron and her father, Avichai, called on as many Israelis as possible to attend.
"I ask that everyone look at the pain, come to comfort [us], come to strengthen [us], come tell us that our Kiryat Arba is still a place to live in and not die. Hallel, may her memory be a blessing," she said.
The murder is the latest in the wave of violence that has affected both Israelis and Palestinians since October 2015.
Stabbing, shooting and car-ramming attacks by Palestinians have left 33 Israelis and two U.S. nationals dead. Israeli forces have killed at least 198 Palestinians in the same period, more than half of which Israel said were attackers. Such attacks have become less frequent but the murder of Ariel and the shooting attack in Tel Aviv earlier this month that killed four people show the continued threat from Palestinian violence towards Israelis.
Palestinians as young as 12 have taken to using knives against Israelis. Palestinian leaders blame the ongoing Israeli military occupation of the West Bank and violations at a contentious Jerusalem holy site, known as Haram al-Sharif to Muslims and the Temple Mount to Jews. Israel blames the violence on incitement to violence by Palestinian leaders and posts by Palestinians on social media.