Pamela Anderson Slams Australia PM for 'Smutty, Unnecessary Comments' Following Julian Assange Plea
U.S. actor Pamela Anderson has criticized the Australian prime minister for making "smutty" comments about her after she requested he help Wikileaks founder and Australian citizen Julian Assange.
The whistleblower remains sequestered in the Ecuadorian embassy in London over fears of extradition to the United States. Anderson—a long-time friend and supporter of Assange who has visited him multiple times in London—called on Prime Minister Scott Morrison to bring Assange home to Australia.
According to the BBC, Morrison rejected her request, adding he had "plenty of mates who have asked me if they can be my special envoy to sort out the issue with Pamela."
On Sunday, Anderson responded in an open letter. "You trivialized and laughed about the suffering of an Australian and his family," she wrote, addressing the prime minister. "You followed it with smutty, unnecessary comments about a woman voicing her political opinion," Anderson added.
The 51-year-old actor had called on the government to bring Assange home earlier this month. Speaking on Australia's 60 Minutes program, the former Baywatch star urged the government, "Get Julian his passport back and take him back home to Australia and be proud of him, and throw him a parade when he gets home."
Morrison made the offensive comments on a radio program soon after, and stressed that his government would not intervene in Assange's case.
Multiple politicians have come to Anderson's defense, criticizing Morrison's remarks. Labor Senator Kristina Keneally told Twitter followers that although she did not agree with Anderson's stance on Assange, it was "high time men, including @ScottMorrisonMP, stopped using a woman's sexuality & appearance to denigrate her political arguments."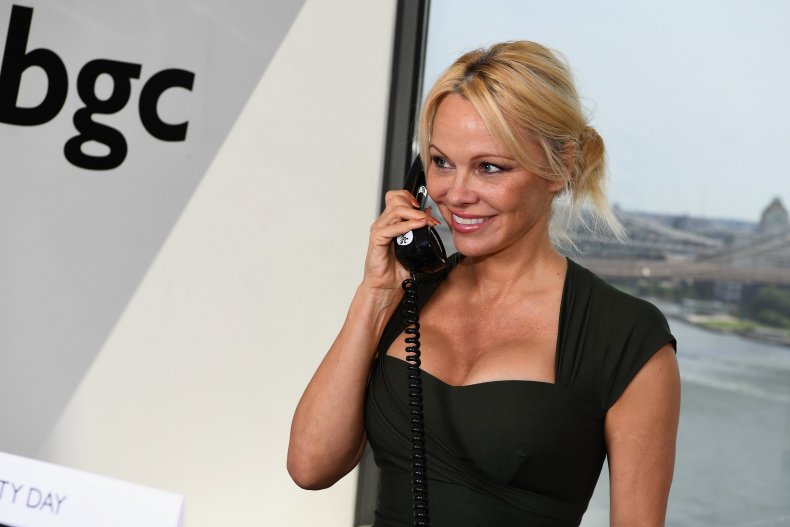 Though government minister Steve Ciobo said he suspected the statement "was said in a light-hearted way," it has done little to stem the fallout. Independent Senator Derryn Hinch suggested that Morrison "really should not have said it."
Assange remains holed up in the Ecuadorian embassy. He has been in self-imposed lockdown in the building since 2012 to avoid extradition to Sweden to answer sexual assault allegations made against him by two women. The charges have since been dropped but Assange could still be arrested if he leaves the embassy under a charge of failing to surrender to a British court in 2012.
The Australian fears he could then be extradited to the U.S., where he could be charged in connection with WikiLeaks' dissemination of classified American military documents.
It was revealed last week that American prosecutors have filed new charges against the whistleblower. Though the indictments were sealed, their existence was accidentally revealed by investigators in a court filing unrelated to his case.
Though the details remain unclear, Assange and WikiLeaks have been investigated for multiple leaks of sensitive and classified information over the past decade. Special counsel Robert Mueller is also believed to be investigating the organization over its publication of internal Democratic Party emails during the 2016 presidential election campaign.