How the Panama Papers Brought Down Pakistan's Prime Minister Nawaz Sharif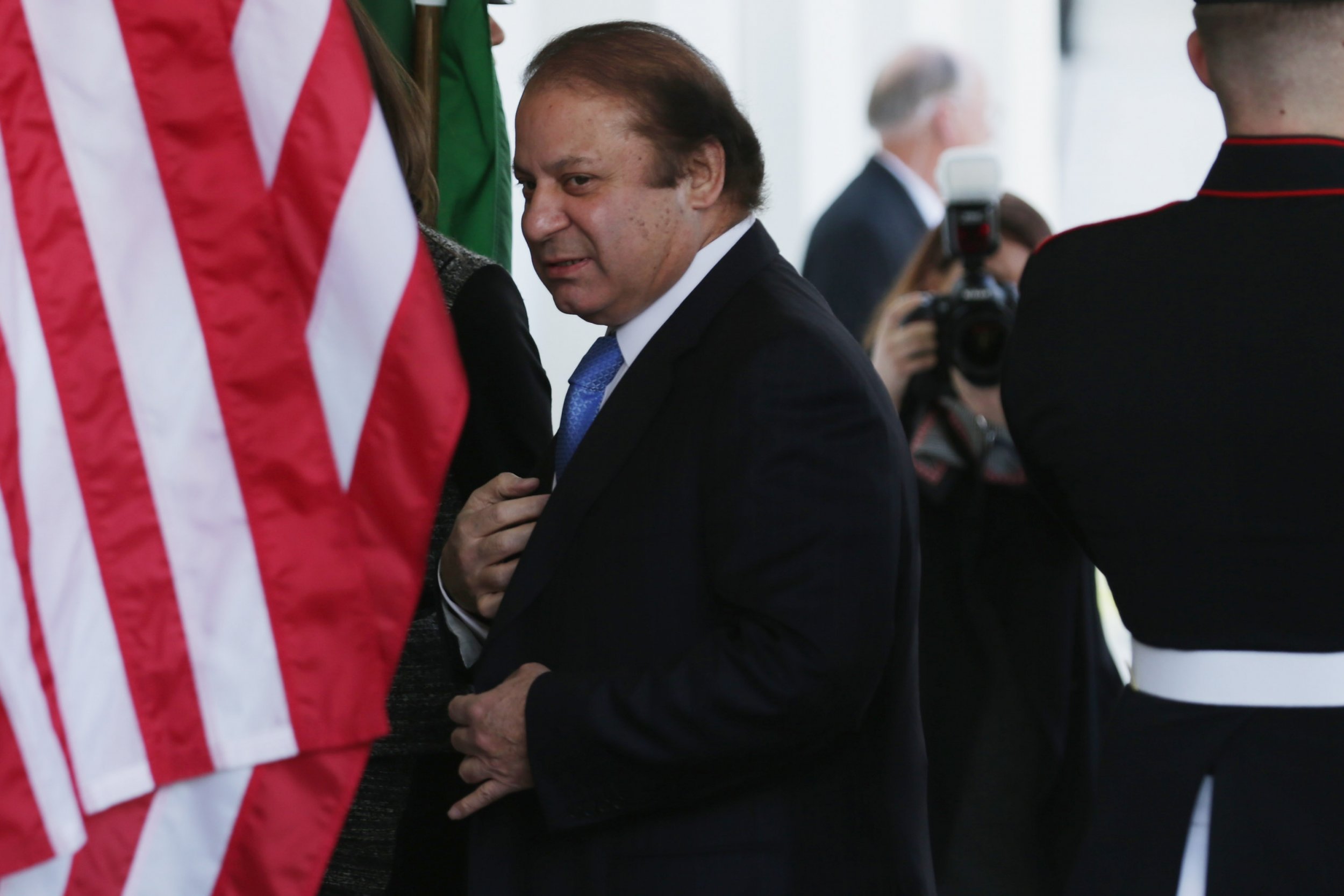 The Panama Papers have claimed another victim, a year after they first emerged.
Pakistan's Prime Minister Nawaz Sharif announced his resignation Friday morning following a Supreme Court verdict that disqualified him from holding office on the basis of corruption allegations. The court also ordered a criminal investigation into Sharif and members of his family.
The probe into Sharif—who has been Pakistan's head of state on three separate occasions, but never completed a term—was initiated after the leaked documents linked his children to offshore companies which were used to buy expensive properties in London.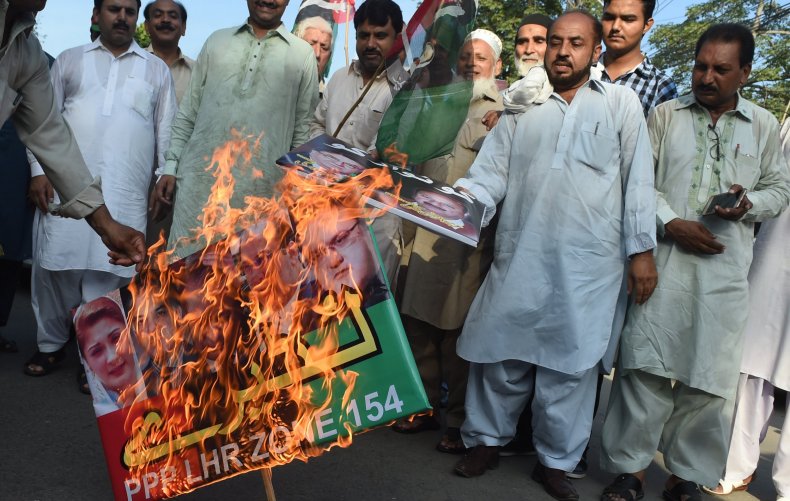 Who is Nawaz Sharif?
Sharif, 67, is a Pakistani businessman turned politician. He has held the country's top office a record three times: from 1990-1993, when he resigned under pressure from the army; from 1997-1999, when he was ousted in a military coup and sentenced to life imprisonment before escaping into exile in Saudi Arabia; and from 2013-2017. (Sharif returned from exile in 2007 after pressure from Riyadh on then Pakistani Prime Minister Pervez Musharraf.)
Sharif is part of a rich family and his personal wealth is estimated at 1.72 billion Pakistani rupees ($16.3 million), making him one of the richest politicians in the country.
What was in the Panama Papers?
The leak of 11.5 million documents from Panamanian law firm Mossack Fonseca implicated various world leaders. The leak already forced former Iceland Prime Minister Sigmundur Gunnlaugsson to resign in April 2016.
Read more: The case of Stanley Kubrick explains why it makes sense to use a tax shelter
In Sharif's case, the documents showed that three of Sharif's children owned offshore companies, including three in the British Virgin Islands, a well-known tax haven. Sharif himself was not named in the documents, and his children denied any wrongdoing. Maryam Nawaz Sharif, the prime minister's daughter, tweeted her denial that she was the owner of any offshore companies.
According to the leak, the offshore companies were used to funnel money that was then used to purchase multiple properties in London's high-end Mayfair neighborhood. The properties were used as collateral for loans of up to $13.8 million, according to the leaked documents; Sharif's children claimed that the money was generated through the sale of a family business in Saudi Arabia.
Why did Sharif resign?
After the Panama Papers came to light, opposition figures called for an investigation into Sharif and his family's wealth. The prime minister reluctantly agreed, calling the probe part of a "lust for power" on the part of opposition figures.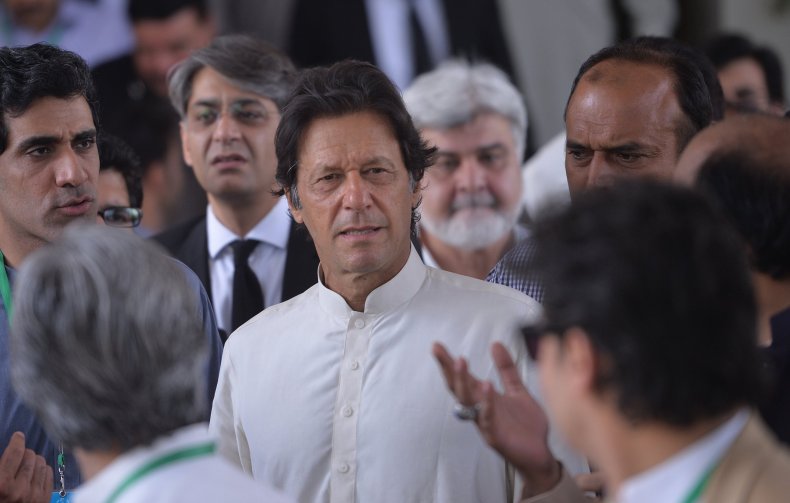 The probe has produced damning results. A team of investigators said earlier in July that it had found "significant gaps/disparity among the known and declared sources of income and the wealth" accumulated by the Sharif family. The team said that Sharif had concealed assets and overestimated his father's wealth to cover the gaps.
A quirk of the investigation known as Fontgate also implicated his daughter, Maryam, who disclosed in a 2006 trust deed that she was a trustee, rather than the owner, of offshore firms. The document was written in 2006 in the Microsoft font Calibri; but investigators pointed out that the font was not made commercially available until 2007, and suggested the document may have been forged.
The investigation culminated in the unanimous Supreme Court verdict handed down on Friday by five judges. One of the judges, Ejaz Afzal Khan, said that Sharif was no longer "eligible to be an honest member of the parliament," Reuters reported. A statement from the prime minister's office confirmed Sharif would step down despite having "serious reservations" about the court process. His daughter tweeted her support for Sharif and the ruling Pakistan Muslim League-Nawaz (PMLN).
What happens next?
The Supreme Court recommended anti-corruption cases against Sharif, his daughter Maryam and her husband, and other individuals including the finance minister Ishaq Dar. the ruling also excludes Sharif from holding or running from political office.
The PMLN is expected to name a new prime minister and the party will remain in government until elections currently scheduled for April 2018. The PMLN is favorite to retain power in those elections. But Imran Khan, a former cricketer and leader of the opposition Pakistan Tehreek-e-Insaf, stands to gain from Sharif's demise; Khan has led the fight to have Sharif investigated for alleged corruption, and the verdict will have boosted his stature in public opinion.