Panda Repeatedly Falls Out of Hammock in Hilarious Viral Video
After the stressful year we have had, we could all do with some time away, relaxing in a hammock.
However, we'd hope our attempts to unwind would be more successful than the panda's in this viral video.
In footage posted to Twitter, the cute little animal becomes entangled in a hammock, then falls out onto the grass below. Looking confused, the panda tries to clamber back onto the red and orange hanging bed, only for the hammock to flip around—twice. The clip ends with the bear on its back once again.
Meanwhile, another young panda is shown trying to use the tree that the hammock is tied to as a climbing frame, with not much more success.
It is not known where the adorable scene was filmed, but it was posted by the Twitter account @AnimalsWorld with the caption: "If you're having a bad day, here's a panda trying to get in a hammock."
The 30-second clip was shared on Thursday and has since been watched more than 1.4 million times. It has also garnered close to 8,000 likes and hundreds of comments.
One Twitter user, @GuardianGhost22, wrote: "Sometimes you just need to pause life and watch a panda be adorable."
Another person, @Fleur_Fauna, gushed: "Ughh my heart and my soul. My spirit animal."
A third, @meb1102, wrote: "I just want to lay with my cats & watch Panda videos all day."
A fourth user, @GreenOnionsGal, posted the clip as an antidote to the pandemic and political news that saturates Twitter, describing the panda as a "periodic timeline cleanser."
Another social media user, @Ozark001, agreed, writing: "I could watch this all day. Reminds me of my younger years."
If funny animal videos are what you need today, you may also enjoy this footage of a turtle "dancing" in the shower, which went viral on Wednesday.
The clip was also shared by @AnimalsWorld and shows the small reptile wriggling back and forth as a jet of water showers it from above.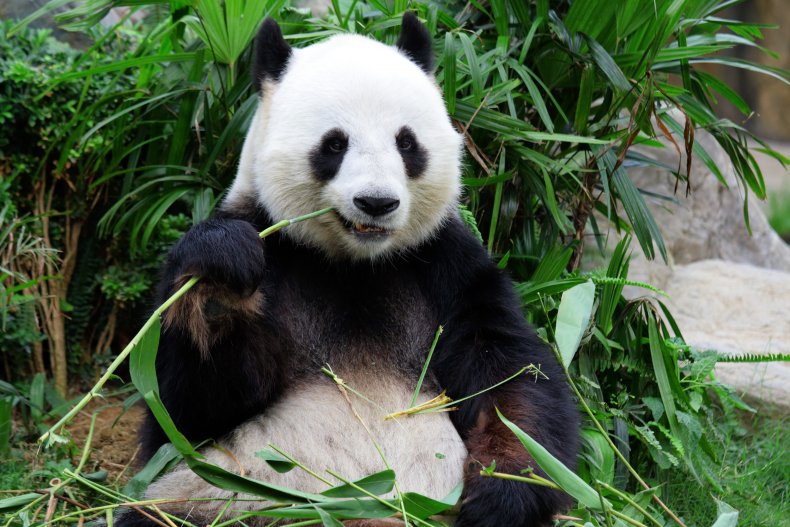 The heartwarming post was captioned: "This is my new favorite thing on the internet."
Clearly having lots of fun, the small animal moves in a dance-like fashion. The clip has been set to music, which makes it even more entertaining.
One Twitter user, @FulfillADestiny, wrote: "I hope everyone has an incredible Hump Day, and remember to boogy on down like this little turtle."
Another commenter, @Lisa81677086, wrote: "This video is gonna get me through my day today!!!"