'Pandemic's Wrongest Man' Alex Berenson Sues Twitter for Suspending His Account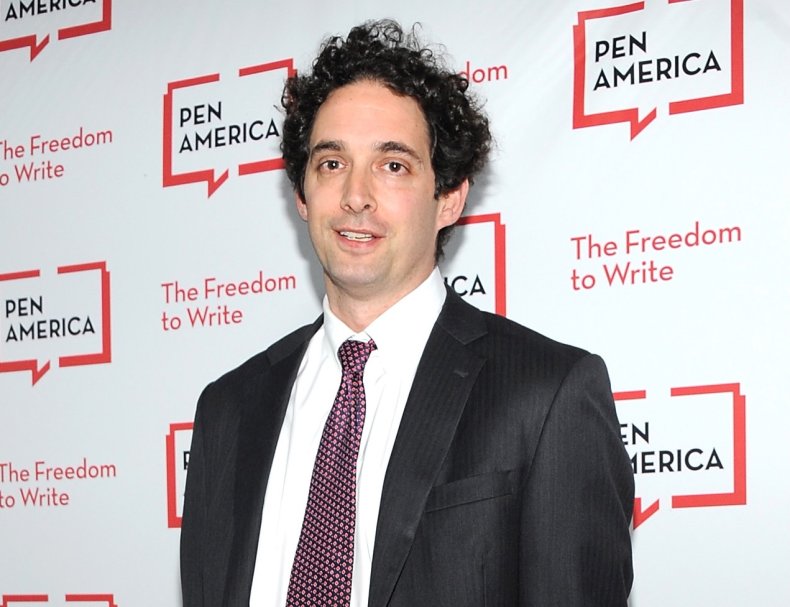 Anti-vaccine advocate and writer Alex Berenson, once dubbed "the pandemic's wrongest man" by The Atlantic, has sued Twitter after being banned for violating its policy against COVID-19 misinformation.
Berenson was banished from the social media platform in August after claiming that the COVID-19 vaccines are incapable of preventing "infection or transmission" and are actually "therapeutic" drugs rather than vaccines. A Twitter spokesperson confirmed to Newsweek that Berenson, a former New York Times journalist, had been "permanently suspended for repeated violations of our COVID-19 misinformation rules."
"Mr. Berenson's claim that the COVID-19 vaccines do not 'stop infection' or 'transmission' of COVID-19 was true at the time and is true now," Berenson's attorneys state in the lawsuit. "It is undisputed that vaccinated persons can contract and spread COVID-19 ... Mr. Berenson's allegedly ban-worthy claim that the COVID-19 vaccines do not stop infection or transmission does not violate Twitter's policy."
Berenson's lawyers argued that Twitter does not offer its own definition of the word "vaccine" while arguing that Berenson's claim about the COVID-19 vaccines being therapeutic drugs instead of vaccines was justified because they are not 100 percent effective at preventing infections.
Although the vaccines do not fully "stop" transmission or infection, the same is true of every other vaccine. No vaccines are 100 percent safe or effective, according to the Centers for Disease Control and Prevention.
However, research has repeatedly shown that the COVID-19 vaccines are overwhelmingly safe and substantially effective, preventing many people from contracting the coronavirus and reducing the severity of illness and the chances of death when breakthrough infections do occur.
The lawsuit argues that Twitter violated Berenson's First Amendment rights and that his free speech rights were also breached in violation of California's state Constitution. The suit also alleges that California's "common carrier" law was violated because Twitter would not "carry" his "messages" on its platform.
In addition, the suit alleges that the social media company "was acting on behalf of the federal government in censoring and barring him from its platform," arguing that President Joe Biden spoke out against COVID-19 misinformation spreading on social media in the month before Berenson was permanently banned.
Berenson is seeking monetary damages from Twitter and a forced reinstatement to the social media platform. Additional restitution from Twitter is sought based on the company's alleged "unjust enrichment" due to "profits traceable to Mr. Berenson's reporting" being a "benefit conferred on Twitter that it should not have received."
The Atlantic called Berenson "the pandemic's wrongest man" in April due to questionable claims and incorrect predictions regarding the virus. One prediction claimed that U.S. deaths would not exceed 500,000, while deaths have now surpassed 800,000 and continue to rise.
Berenson threatened to take legal action shortly after his ban was enacted, telling Newsweek in a statement at the time that he was "considering all legal options." Conservative television personality Tucker Carlson offered to help fund a potential lawsuit against Twitter during a Fox News interview a short time later, although it is unclear if Carlson is backing the suit Berenson filed on Monday.
Newsweek reached out to Twitter for comment.