Trump's Syria Pullout the 'Most Disastrous Foreign Policy Blunder' Made by a U.S. President, Says Former Defense Secretary Leon Panetta
Leon Panetta, the former defense secretary, believes President Donald Trump is damaging the global standing of the U.S. and his decision to remove troops from Syria was the worst foreign policy mistake ever made by an American president.
Panetta also derided Trump's claim that the ceasefire, which followed Turkey's invasion of northern Syria, "validates our course of action... that only a couple of weeks ago was scorned."
Trump's decision allowed Turkish forces to advance into Syria, where they targeted the Kurdish-led Syrian Democratic Forces (SDF), who had been U.S. allies in the fight against the Islamic State group (Isis).
But Trump has appeared to claim victory, saying from the White House on Wednesday that Ankara would not resume bombardments after a five-day ceasefire and that sanctions on Turkey would be lifted.
"People are saying, 'Wow, what a great outcome, congratulations,'" the president said.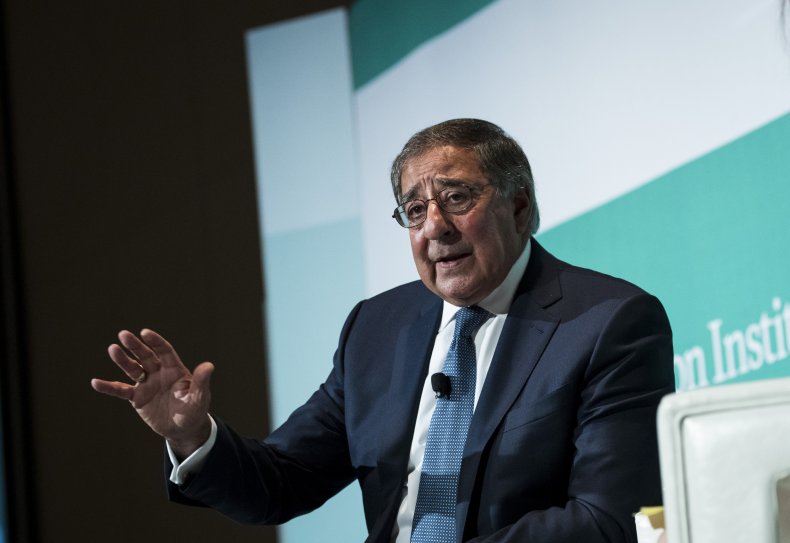 But 81-year-old Panetta, who has served in several posts at the top of U.S. public life, including as CIA director under former President Barack Obama and as White House chief-of-staff, told MSNBC he did not feel celebrations were in order.
"He is claiming victory for what was essentially a surrender," Panetta told Chris Matthews.
"He betrayed our allies, he has turned Syria over to Russia and given them a base of operations in Syria and in the Middle East. [He has] turned it over to Iran, which is one of our adversaries in that part of the world and turned it over to [Bashar al-] Assad.
"More importantly, he has allowed Isis to be able to reorganize itself and be a threat to the United States.
"This is the most disastrous foreign policy blunder I have seen a president of the United States make and it's sending a terrible message to the world that you can't trust the United States," Panetta said.
More broadly, Panetta said the move in Syria, as well as impeachment inquiry Trump faces, is hurting the U.S.'s world standing.
"One of the things we have to worry about is this president as commander-in-chief and what he is doing to this country. He is weakening this country and essentially turning us into a second-class power. "
Trump's optimism comes amid uncertainty regarding the fate of the Syrian Kurds.
On Tuesday Turkish President Recep Tayyip Erdogan and Russian President Vladimir Putin agreed on a deal in which Ankara would get control over areas of the Syrian border captured in its invasion, while Turkish, Russian and Syria government forces would control the rest of the border region, The Associated Press reported.
As well as opposition from both Republicans and Democrats, a poll has suggested that the troop withdrawal does not have the approval of voters.
Only 37 percent of voters support Trump's decision, compared with 43 percent who oppose, according to the Politico/Morning Consult poll published on Wednesday.