Papa John's Is Removing the Image of Its Founder, John Schnatter, From Pizza Boxes After Racial Slur Controversy
The image of Papa John's founder John Schnatter will be removed from the company's marketing material after he used the N-word in a call with colleagues,
Schnatter on Wednesday resigned from the company as chairman of the board after he used a racial slur on a conference call in May.
Forbes reported that in the call staff were role playing scenarios to give Schnatter experience dealing with difficult issues to avoid making controversial remarks.
During the call, he was asked how he would distance himself from racist groups, and according to the report, he replied that Colonel Sanders never faced criticism for using the n-word.
He had stepped down as CEO last year after criticizing players NFL players who chose to kneel during the national anthem ahead of games in protest at police racism and brutality. The company was forced to distance itself from the white nationalist alt-right movement, after a neo-Nazi website praised Schnatter's comments.
Papa John's said its decision to remove Schnatter from advertisements is the first of several steps to rebuild trust "from the inside-out".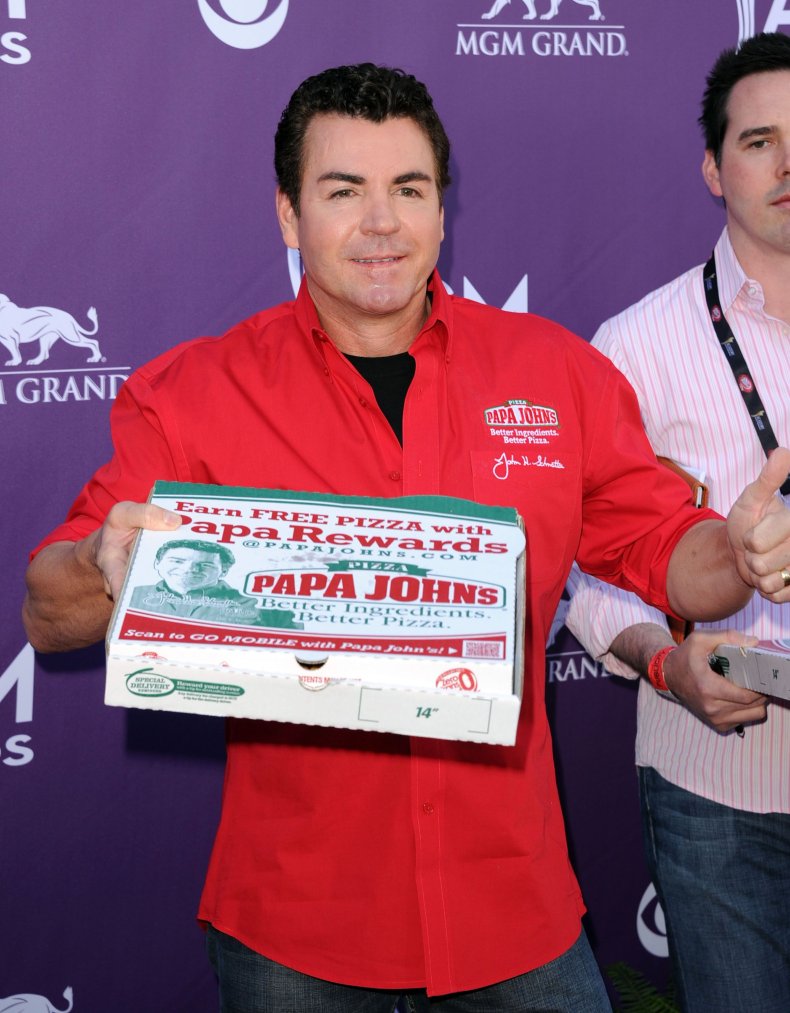 Chief Executive Officer Steve Ritchie said the company would hire an independent expert to audit all of its processes, policies and systems related to diversity and inclusion.
Sports teams are cutting their ties with the company over Schnatter's comment.
"In response to the reprehensible remarks made by Papa John's founder and owner, the New York Yankees are suspending their relationship with the company," it said in a tweet.
The Seattle Mariners baseball team in a tweet said on Thursday it would cut ties with the pizza chain.
Schnatter co-founded the company in 1984, and it is now the third largest pizza chain in the world, with 4,900 restaurants worldwide.