Paralympics 2018 Games Google Doodle: Facts About the Second Winter Olympics This Year
With the completion of the Opening Ceremony, the Paralympic Winter Games are officially underway in Pyeongchang, South Korea. Friday the Google doodle on the homepage of the site reflected that and celebrated the games.
The doodle featured the six winter sports of the Paralympic Games. Those are para-alpine skiing, para-biathlon, para-cross-country skiing, para-ice hockey, para-snowboarding and wheelchair curling.
Each sport is illustrated in the animated doodle in one of the colors of the Olympics, blue, yellow, red and green with black as well. The games will happen over a 10 day period that began on Friday in Pyeongchang. There are 80 medals set to be awarded to the 670 athletes in attendance over the course of the competition, according to Google.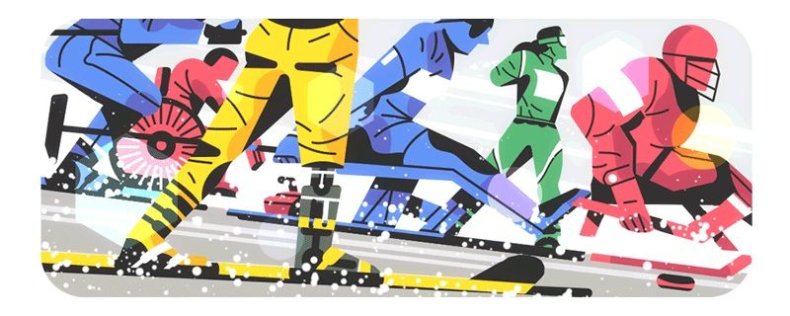 Eight facts about the Paralympics:
This year the impairments the competing athletes have include amputee, visual impairment, cerebral and spinal injuries.
Wheelchair Curling appeared for the first time during the 2006 Torino Winter Games.
More than 600 athletes are set to compete in the 2018 Winter Games, including 44 percent more female athletes than competed in the 2014 games.
The Paralympics are the second largest sporting event in the world, according to the International Paralympic Committee.
The 2018 Games are the largest Winter Paralympics that has ever been hosted, according to the Pyeongchang Paralympic Committee.
The term "Paralympics" is a combination of "Olympics" and the Greek "para" meaning "beside," the name reflects that the games are hosted along with the Olympics and the organizations exist alongside one another.
The Paralympic Games first took place in Rome in 1960 and were the Summer Games. The first Winter Games didn't happen until 1976.
Starting with the 1988 Summer Games in Seoul, South Korea, and the Winter Games in 1992 in Albertville, France, the games coincided with the Olympic Games. This change was made when an agreement was reached between the International Paralympic Committee and the International Olympic Committee was reached.
In Pictures: Highlights of the Pyeongchang 2018 Winter Paralympic Games Opening Ceremony