Parents Enraged over School Aide's Trump Hat: 'If a Student Is Not Allowed to Wear a Confederate Shirt, He Should Not Be Allowed to Wear a MAGA Hat'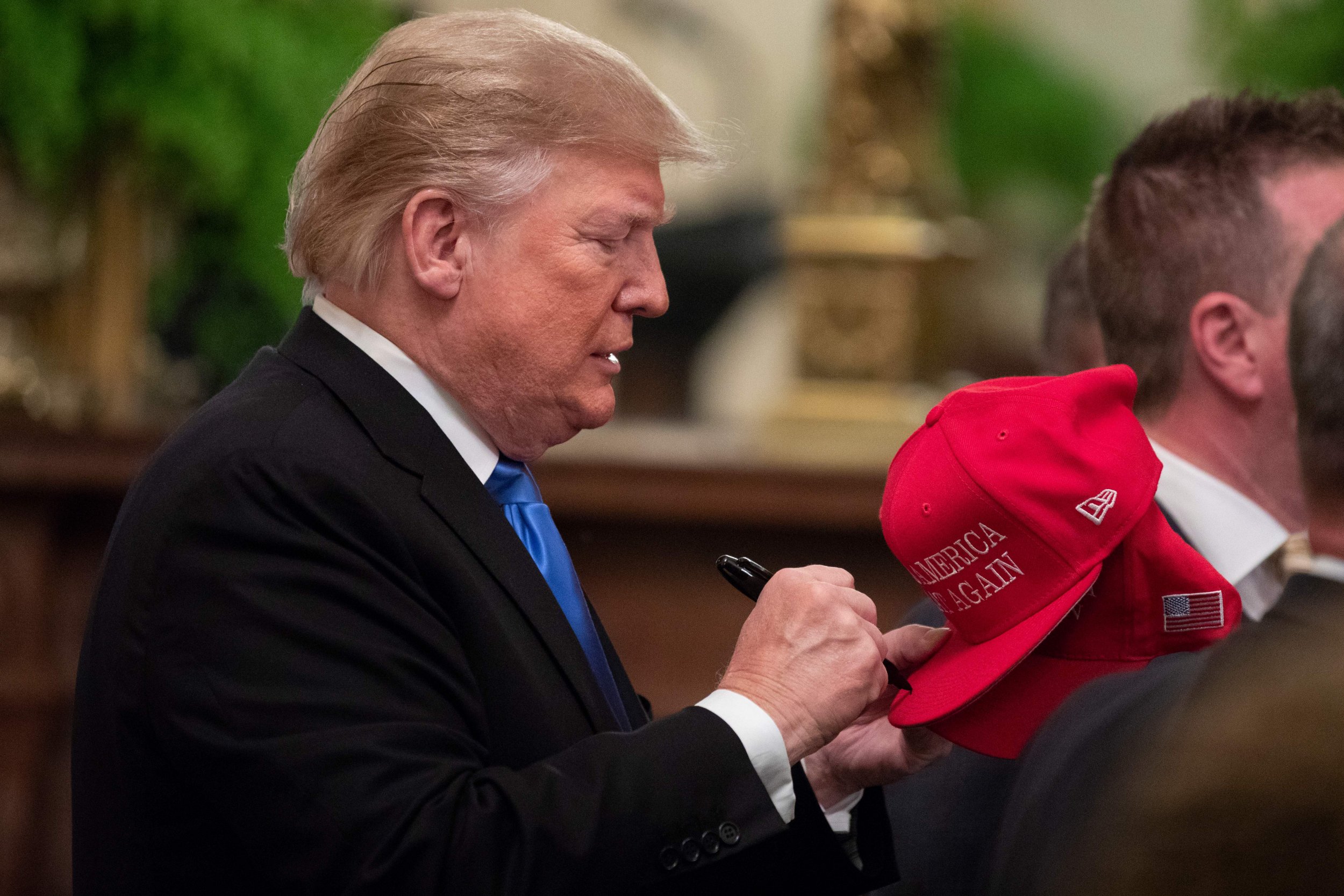 A school staff member upset two teenage brothers of Pacific Island heritage by wearing one of President Donald Trump's Make America Great Again hats on school grounds.
Jennifer Zapien said her twin 13-year-old boys were offended by the MAGA hat the yard duty aide had worn Tuesday to Anderson Middle School in California.
Zapien is from the Pacific island of Guam and her husband is Hispanic. She says the family identifies as Pacific Islanders, Redding Record Searchlight reported.
She had first complained to the district and then to the media, as well as posting on Facebook about how uneasy she felt about the hat being worn, which her sons believed violated the school's dress code.
"It caused quite a ruckus among the children. We had quite a number of parents call the district and got no response."
She said that she was unhappy that a staff member could do something that made her sons uncomfortable.
"It could've been over a pair of sneakers. I am offended by my children being uncomfortable with what he did," she said.
"It's like a Trump rally in a classroom. If a student is not allowed to wear a Confederate shirt to school, (the aide) should not be allowed to wear a MAGA hat to school."
Another parent, Misti Hernandez, agreed, telling Action News Now he should not have been allowed to wear the hat to school.
She said: "My children shouldn't feel uncomfortable in the school. They shouldn't feel uncomfortable in their own skin around teachers because they're wearing that hat. And that's how my children feel."
Student Maleko Sanchez said staff should have restrictions on what they wear, the same way that pupils do.
"Most clothes, we can't wear to school. And so then why should he be allowed to wear this Donald Trump cap to school when he knows kids are going to get offended by it and maybe even teachers," he said.
The MAGA hats worn by supporters of President Donald Trump, have been a source of considerable controversy and debate about racism in the U.S.
A group of pupils from a Covington Catholic High School in Kentucky were filmed wearing the caps while confronting a group of Native American protesters in Washington DC in January.
It sparked a huge reaction, with actress and campaigner Alyssa Milano describing the hat as "the new white hood," a reference to robes wore by the Ku Klux Klan.
However this has been rejected by conservative commentators such as Fox News host Laura Ingraham, who dispute the link between the hats and racism.
The superintendent of the Cascade Union Elementary School District said the aide in question had been on staff for more than three years and did not mean to cause offense.
Meanwhile, Zapien posted her own informal poll on her Facebook page, asking if the yard duty officer should apologize publicly or not. Most people appeared to support the right of the school staff member to wear the hat.
One wrote: "There is no issue to ignore, and no apology necessary."
Another wrote: "I'm torn because someone doing nothing but wearing a MAGA Hat is NO problem IMO and that is a form of protected speech. Unless there's a policy against wearing hats etc, then there's absolutely nothing wrong...if that's their choice."