'Insanity:' Outrage as Parent Offers to Hire Babysitter for '$1.36-an-Hour'
The internet is fuming over a job advert for a babysitter, in which the parent is only willing to pay a little over a dollar an hour.
A snap of the post, thought to be from Facebook, was shared to Reddit's Choosy Beggars forum by Merlotded, who captioned it: "$1.36 an hour."
The post, believed to be from a parent based in Utah, explains they're looking for a couple of new babysitters for their daughter.
It says: "The shifts will be split into 3 days each. The times will be Monday through Wednesday and Thursday through Saturday.
"The pay is $15/day—$45/week and $90 by-weekly and I get paid by-weekly. This is due to the rising cost of gas lately."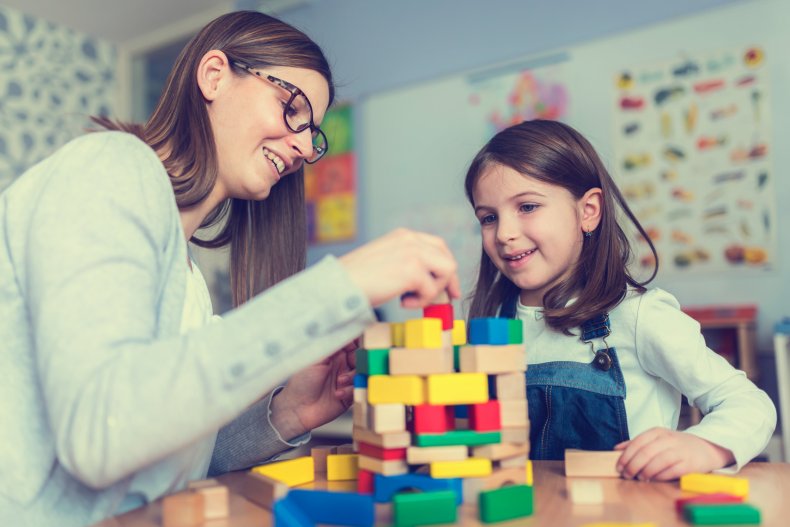 While $15 for an hour sounds more reasonable, the fact the parent followed it up by confirming it's three times that amount for the week means it wasn't a typo.
The rate of pay offered is woefully low when compared to the median pay for childcare workers in May 2021, which was $13.22 per hour, according to the U.S. Bureau of Labor Statistics (BLS).
Using that price, the babysitter should in theory be getting paid $147.40 per day, for 11 and a quarter hours' work.
There is flexibility in the wages offered for the role, as the BLS noted: "The lowest 10 percent earned less than $8.91, and the highest 10 percent earned more than $17.99."
Even at the lowest end of the wage scale, the babysitter would in theory be making at least $99 a day.
The post continued, explaining more about the family set-up, shockingly revealing that for that price the babysitter would also need to assist with medication.
It continued: "I have a very sweet 6 year old daughter who loves to be active as much as possible. She takes medication twice a day everyday.
"She takes it by herself in the mornings and the babysitter will be required to give her her night medicine on time every night to keep her routine.
"Must have working phone to contact me or my boyfriend who is basically her dad at all times. You will meet up both in person for an interview at our home in Willard.
"The babysitter will watch her while my boyfriend and I go to work. If need be one of us can take the sitter home after we get off work.
"We need these new babysitters as soon as absolutely possible. Must have at least 2 references."
The post, which can be seen here, has amassed more than 10,000 upvotes since being posted on Saturday. While Newsweek can't independently verify the post, it sparked a fierce discussion on Reddit.
Kali_Yuga_ raged: "It blows my mind that she doesn't consider that gas is more expensive/times are tough for EVERYONE, not just her."
CheesecakeTruffle thought: "That's 1970s pay."
Link29a joked: "Makes sense! Because I guess only the parent has to pay for gas?"
Gripnsip1 commented: "Holy s**t. Nearly 12 hours for $15. Insanity. I know times are tough but come on now."
CryptoCharcoal revealed: "Damn I'm paying 15 an hour for my nanny and thought that was cheap."
Ihatethesidebar thought: "This is not because times are tough, this is because she doesn't respect other people's labor and likely never has."
Heyo__Maggots pointed out: "Dude you could walk around a busy part of town and find $15 worth of change faster than 12 hours, and still not be responsible for a child's medication timing."
While Cjwithwolves added: "I went out of town for less than week and gave my friend $100 to hang out with my cat after she got off work. $45 to watch a child that needs constant attention and medication is mental."
The price of gas has soared globally in recent months, with the current national average at $4.981 per gallon, according to AAA.
In Utah, the average cost at the pump is $5.111, compared to $3.357 a year ago.
The chart below, provided by Statista, shows the price of gas in the U.S.
Update 6/2/22, 7:27 a.m. ET: This article was updated to remove the embedded post as per Merlotded's request.