Parents Cheered After Babysitter 'Lost Her Mind' Over Payment
A father became a hero of the internet this week after sharing how he compensated a teenage babysitter.
The median hourly wage for U.S. childcare workers was $13.22 in May 2021, according to the Bureau of Labor Statistics. But Axios reported that the average hourly rate for babysitters rose 11 percent last year to $20.57, far outpacing inflation, as parents struggled to find childcare providers amid the labor shortage.
A parent took to Reddit on Friday to share how he and his wife calculated payment for the teenage babysitter who watched their five children, ages 5 to 12, for four hours. "Paid a teen babysitter what I thought she was worth and she lost her mind," he titled the post with nearly 13,000 votes. You can read it in full here.
"I hope people take away that everyone should be valued at least fairly," the anonymous father told Newsweek. "Regardless of age or profession."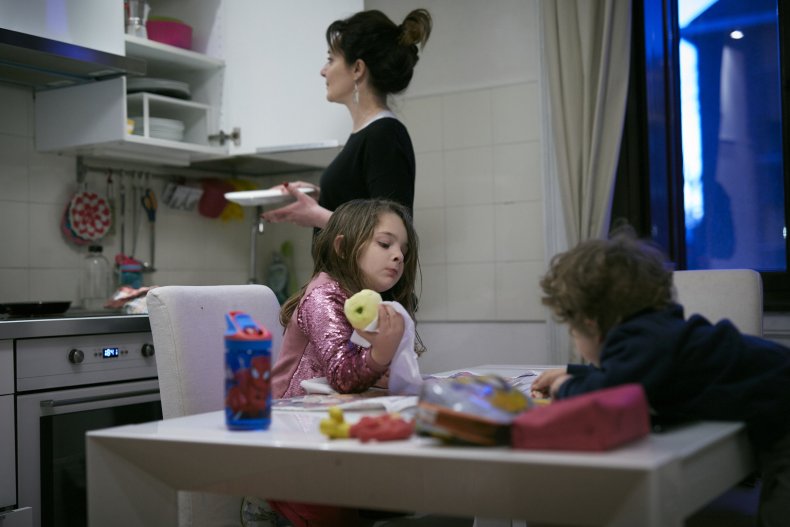 'How Much Should We Pay?'
While he and his wife were out that night, they consulted a friend on how much they should pay. The friend said, "I dunno...what's good? 20 bucks? I mean it's her first time watching kids."
The father was shocked, replying, "No way! I've never used a babysitter but $20 bucks for 5 kids over 3-4 hours is pretty terrible."
As they drove home, his wife came up with a rate of $15 per child per hour.
"We figured, 5 kids, 4 hours, 15/kid = $300," reasoned the dad. "So we gave her $350 to include a 'thanks for not killing our kids' bonus."
The story reached a heartwarming climax when he described the babysitter's reaction.
"The look on this kid's face was the most genuine happiness we both had ever seen on any human," he recounted. "Her jaw literally dropped. She turned bright red and said, 'Holy s**t...I'm sorry for swearing...but holy s**t.'"
The father asked what she was expecting, and she replied, "Maybe $20 bucks."
He told the teenager that she deserved every cent of her $350.
"Watching kids matters to adults—so never think it doesn't," he said. "These kids were fed, ready for bed, and happy when we got home."
He added, "Don't ever sell yourself short. You don't need to be stressed out all night for the price of one movie ticket. We appreciate you. So thank you for being worth it."
The babysitter teared up with gratitude before heading out.
Redditor Reactions
Reddit commenters lauded the parents for imprinting the value of good work on a young person's mind.
"It's funny how we remember these seemingly minor things and they really shape our perspective on life," one reader observed.
Another added, "Sir, you may not be the hero we asked for, but you certainly are the hero we need."
"Kudos to you," said a third comment. "Depending on where [you're] from, for 4 [hours] work I'd expect to get $150 cash. For $200 I'll wipe your kids arse if needed. For $350 I'll wipe yours as well."
Conversely, other parents have gone viral for underpaying childcare workers.
In June, a Utah-based parent offered to pay only $1.36 per hour for a babysitter.
A British mom sparked backlash earlier this year after questioning whether she had to help with her childminder's travel expenses.
And in 2019, a mother refused to pay her babysitter the $128 she was owed, offering to buy her ice cream instead.
Newsweek reached out to u/OuterInnerMonologue for comment.