Parents in Texas Can Now Decide Whether to Have Their Children Held Back in School
Thanks to a new bill that endows them with the ability to make significant decisions about academic progress, parents in Texas now have a major say in their child's educational trajectory.
Last month, the Lone Star State saw the passage of a bill that empowers parents and other legal guardians to request that their child retake one or more academic courses or even repeat a grade if he or she has struggled to keep up with the demands of full-time schooling in a remote environment. The aforementioned parties can now elect to have their children repeat pre-K, kindergarten, first grade, second grade and third grade; repeat the fourth grade, fifth grade, sixth grade, seventh grade and eighth grade during the 2021-2022 school year alone; and repeat a course taken for high school credit during the 2021-2022 school year alone.
Senate Bill (SB) 1697 was authored by Texas State Senator Angela Paxton and co-sponsored by Representatives Ken King and Leo Pacheco. It was signed into law by Governor Greg Abbott on June 16 and went into effect that same day.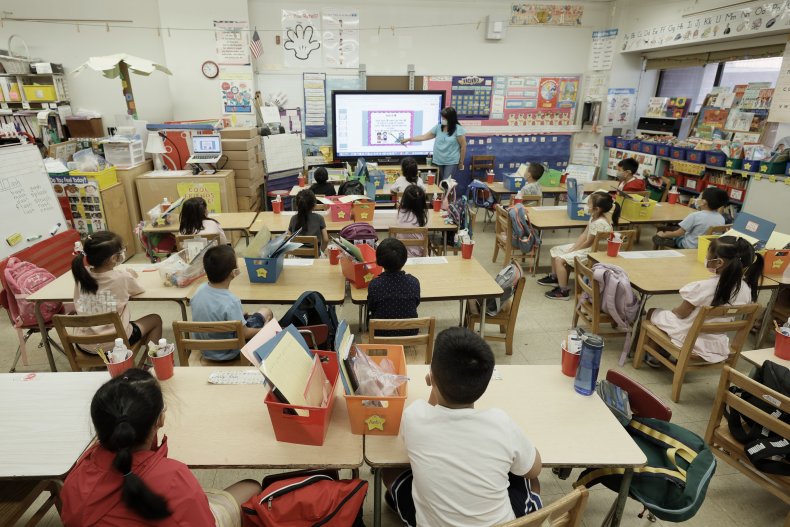 SB 1697 is primarily intended to mitigate some of the learning disruption and loss incurred by the transition to remote instruction in the past year, according to the local news outlet WFAA.
While school officials can push back against parents' and guardians' decisions regarding retaking courses or repeating grades, they do not have the power to overturn them, according to a press release issued by the Texas Education Agency (TEA) on July 15.
"A school district or charter school may disagree with a parent who elects to have their child retake a grade level or course. If a district or charter school disagrees, the district or charter school must convene a retention committee and meet with the parent or guardian to discuss the proposed retention. After the parent/ guardian has participated in the retention committee meeting, the parent or guardian will decide if the student will be retained. The district or charter school is required to abide by the parent's or guardian's decision," the press release reads.
Like many of its Southern neighbors, Texas has passed a rash of laws regarding schooling and educational settings recently. In June, the state began requiring some public schools and colleges to hang signs or plaques that read "In God We Trust" in every campus building. In addition, it is currently considering classifying the administration of hormone therapy to transgender children as child abuse.