Who Is Parham Parvari? Iran Protester Accused of 'Waging War on God'
A detained Iranian protester could face execution after reportedly being charged with moharebeh or "waging war on God," amid continued civil unrest in the Middle Eastern country.
A petition on Change.org explains that Parham Parvari, a 25-year-old swimming champion and engineer, is currently being held in the Evin Prison in Tehran, Iran, after being hit with the charge on November 9. A few days after allegedly participating in protests on the streets of Tehran, security forces detained Parvari on October 3 and brought him to the prison, the petition said.
The petition alleges that Parvari was denied access to a lawyer and was not able to communicate with his family until very recently. Additionally, his father, Mazhar Parvari, said that his son was allegedly violently beaten by state agents when he was arrested, according to the Iran Human Rights Monitor.
Protests broke out in Iran following the September death of Mahsa Amini, a 22-year-old Kurdish woman who was arrested by the country's "morality police" for purportedly wearing an "improper" form of hijab in Tehran. The severe beatings she allegedly suffered while in custody are believed to have led to her death, though Iranian authorities have denied this accusation.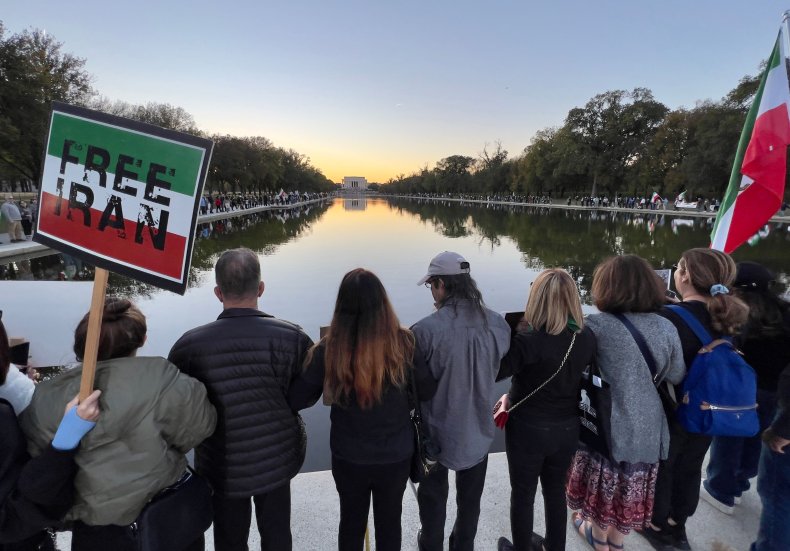 Iranian authorities are now moving to crack down on those who were arrested for alleged participation in the protests. Last week, 227 members of the Iranian parliament signed a letter calling for the accused protesters to face harsh punishment that "would serve as a good lesson in the shortest possible time."
On Friday, experts with the United Nations called on Iranian authorities to refrain from indicting civilians accused of participating in the demonstrations with charges, like moharebeh, that can lead to death sentences.
"With the continuous repression of protests, many more indictments on charges carrying the death penalty and death sentences might soon be issued, and we fear that women and girls, who have been at the forefront of protests, and especially women human rights defenders, who have been arrested and jailed for demanding the end of systemic and systematic discriminatory laws, policies and practices might be particularly targeted," the experts said.
The UN experts said that thousands of protesters have been arrested since the demonstrations broke out in September. The detainees include many women, children, lawyers and activists, the experts added.
Despite these calls, an Iran court reportedly handed out its first known death sentence to an alleged protester on Sunday, The Washington Post reported.
The nongovernmental organization Iran Human Rights has also warned that Iranian authorities may be planning to carry out "hasty executions" of alleged protesters currently detained.
The Iran Human Rights Monitor told Newsweek that the trend of issuing harsh sentences for detained protesters is "alarming."
It also said that death sentences handed down by Iran are "meant to create an atmosphere of terror and intimidation," and called on the international community to strongly object to such sentences.
Newsweek reached out to Iran's Foreign Ministry and Human Rights Watch for comment.
Update 11/16/22, 12:50 p.m. ET: This story has been updated with comments from the Iran Human Rights Monitor.